ManMade Musical Advent Calendar: December 23rd Edition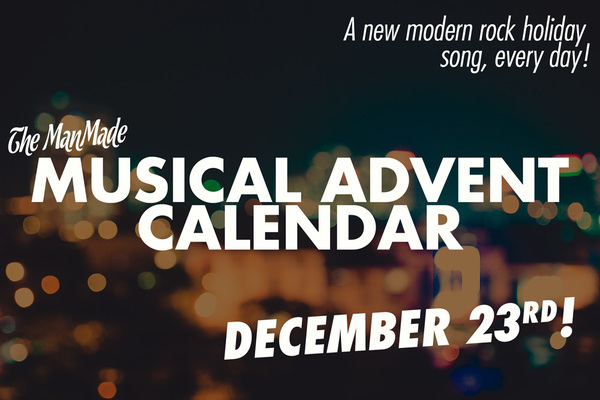 Look – there's no shame in admitting it: we at ManMade love the holiday season. The lights, the smells, and, most importantly, the sounds. No, not the soft rock mall music or the umpteenth crooner cover filler track, but the good holiday songs. The ones that give you energy, make you feel festive, and happy that it's December.
And so, in 2015, we're sharing our ManMade Musical Advent Calendar, where we offer a new favorite holiday song every day, by bands you actually care about.
Wednesday, December 23rd: "Merry Christmas from the Family" by Robert Earl Keen
This is one for those of you who, like me, grew up with blue collar Christmases. You know, the holiday celebrations that looks nothing less like Currier and Ives and a lot more like step-cousins you don't actually know and tacky sweaters and turtlenecks and every dish is made with cream of something soup and covered in either crushed crackers or potato chips. Much more Cousin Eddie than Clark Griswold.
The tune comes from Keen's 1994 "Gringo Honeymoon," which is a seriously good album and a must-know for any fan of roots music or songwriting. But it's become more of a live show favorite, so we're sharing one of those versions here.
I'll also confess to really liking this cover by Jill Sobule. Something about her version makes it feel a little more like these are actually my Christmas memories (I grew up very far from the Keen's Texas hill country), and my feelings of family.
Either way (or the very many live covers by country bands available on YouTube), it's good songwriting, a powerful image, and just enough seasonal cheer.
Check out all the songs in the ManMade Musical Advent Calendar here!