How to: Make a 3D Paper Reindeer Head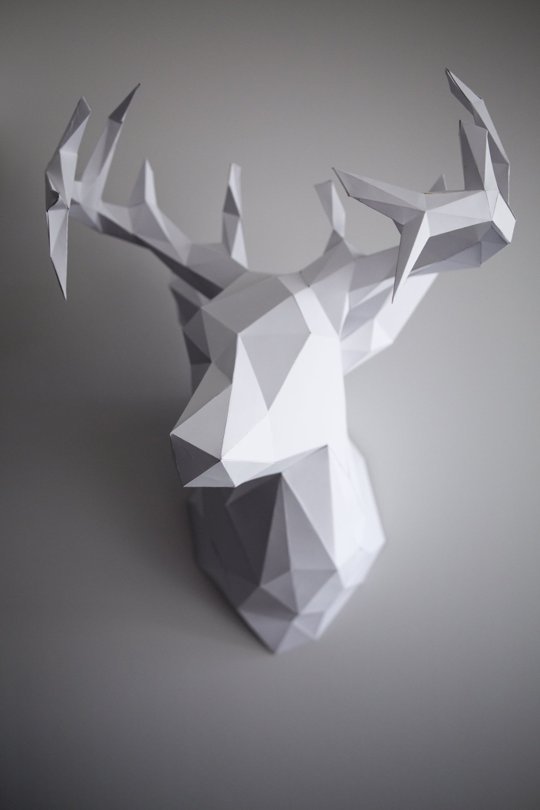 If you're looking for a project to keep your hands busy while watching "Elf" on repeat and stuffing your face with candy canes, check out this DIY paper [rein]deer head. It's a cruelty free way to get that modern rustic cabin vibe to bring some seasonal cheer, or just to add some visual interest to any masculine space.
Ashley Freeman made this video to show you how to put the whole thing together. She used this faceted deer head model from Instructables, and printed the whole thing on 100 lb. card stock paper. There's a bit of folding and cutting involved, but perhaps it'll give you something to focus on so you don't get triggered by your family or in-laws.
Get the full set of links and details at Apartment Therapy: DIY 3D Paper Reindeer Head (Just in time for Christmas!)