ManMade Musical Advent Calendar: December 24th Edition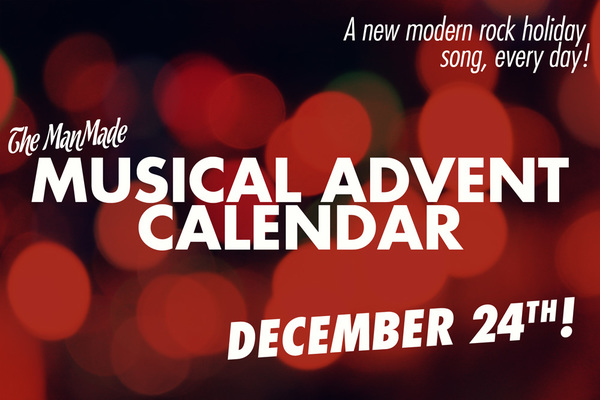 Look – there's no shame in admitting it: we at ManMade love the holiday season. The lights, the smells, and, most importantly, the sounds. No, not the soft rock mall music or the umpteenth crooner cover filler track, but the good holiday songs. The ones that give you energy, make you feel festive, and happy that it's December.
And so, in 2015, we're sharing our ManMade Musical Advent Calendar, where we offer a new favorite holiday song every day, by bands you actually care about.
Thursday, December 24th: "Silent Night/Lord, Can You Hear Me" by The Flaming Lips
When you get deep into the project of collecting modern Christmas music, you note a trend: the classic songs most often covered tend to be the slow, sadder, moodier options that convey the meaningful melancholy of the season. So, you get a whole lot of "Have Yourself a Merry Little Christmas"es and "Blue Christmas"es and "Christmas (Baby Please Come Home"s.
And, of course, you get a lot of "Silent Night"s. So many, in fact, that you stop being able to hear the distinction between them. They're all the same tempo, full of all the same whispers and slight vocal break on "all is bright."
And the, the right one comes along and it makes you feel as warm and welcome as when you sang all four verses plus the German one at the Christmas Eve candlelight service as kid, and all is well with the world again. And you really do want that baby to sleep in heavenly peace for as long as possible.
For me, this is that version. Merry Christmas, ManMakers.
Check out all the songs in the ManMade Musical Advent Calendar here