ManMade Musical Advent Calendar: December 19th Edition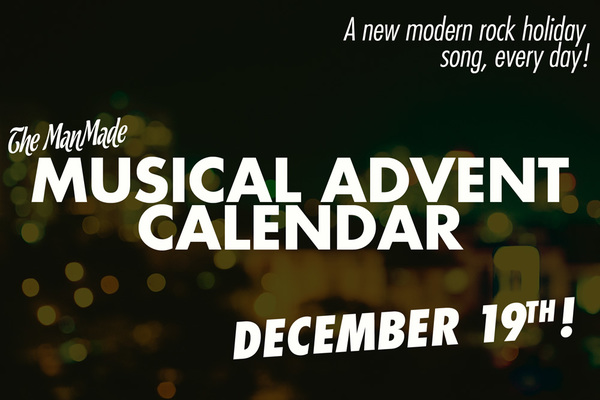 Look – there's no shame in admitting it: we at ManMade love the holiday season. The lights, the smells, and, most importantly, the sounds. No, not the soft rock mall music or the umpteenth crooner cover filler track, but the good holiday songs. The ones that give you energy, make you feel festive, and happy that it's December.
And so, in 2015, we're sharing our ManMade Musical Advent Calendar, where we offer a new favorite holiday song every day, by bands you actually care about. Saturday, December 19th, "Alan Parsons in a Winter Wonderland" by Grandaddy
This completely lovable, totally bizarre-o gem originated on an unreleased compilation album, Windfall Varietal, sold only at live shows. Non-believers might question the connection, but general fans of Grandaddy's blips and bloops and whisper vocals will find no problem in making the leap to building a snowman and pretending he is Alan Parsons. The actual origins are unclear, but a band who uses the recording studio as an instrument doing that very thing to pay homage to a great audio engineer and electronic music pioneer certainly makes sense to me. This is the song Grandaddy would make if they made a Christmas song, and, boy, is it catchy.
Check out all the songs in the ManMade Musical Advent Calendar here!