ManMade Musical Advent Calendar: December 11th Edition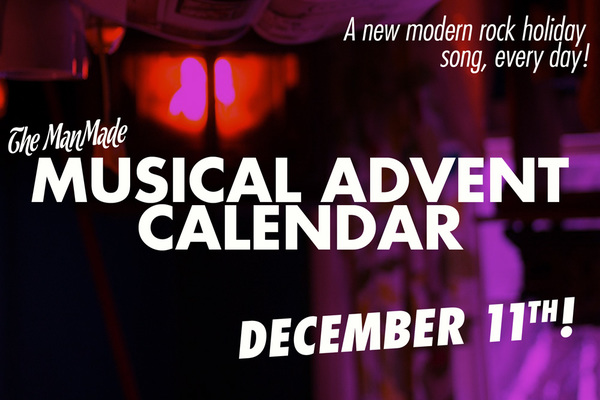 Look – there's no shame in admitting it: we at ManMade love the holiday season. The lights, the smells, and, most importantly, the sounds. No, not the soft rock mall music or the umpteenth crooner cover filler track, but the good holiday songs. The ones that give you energy, make you feel festive, and happy that it's December.
And so, in 2015, we're sharing our ManMade Musical Advent Calendar, where we offer a new favorite holiday song every day, by bands you actually care about.
Friday, December 11th: "Here Comes Santa Claus" by Gentleman Auction House
In 2008, the synth-loving indie pop band from St. Louis released a holiday EP, "Christmas in Love," and every tune on it is a solid addition to the seasonal canon. Big full arrangements and group vocals that sound nothing like banjo-and-suspender folk bands shouting "Hey!", the whole thing just captures the fun side of the season. And it's likely the only recording of this song, save for maybe Elvis', that's worth listening to.
Check out all the songs in the ManMade Musical Advent Calendar here!