Give This, Not That: 11 Holiday Gift Upgrades Every Man will Love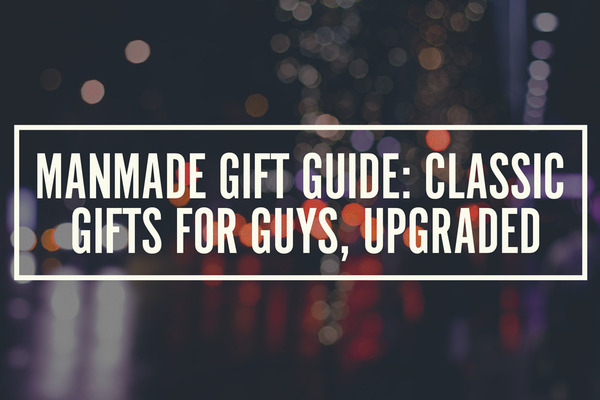 The holiday season is upon us and it's time to stray from the usual gift-giving fare. So here are 11 truly unique gift ideas that are worth some serious consideration.
A key to consider in gift giving: I believe the best gifts are ones that the person in question will love and something that they wouldn't normally purchase for themselves. That second part to me is key. Whether because of a bad economy or simply because a lot of people I know don't necessarily indulge themselves with gifts, I think buying something that's just a little out of the ordinary is always the way to go. Ok, here we go…
Instead of cologne, give: Art of The Shave Full Shave Kit
This might be the most standard gift on this list in terms of how hard it is to go wrong here. Quite a few different different brands have emerged from the woodwork in recent years, and the one that has the best branding in my opinion is the Art of the Shave campaign. Click through a couple online, or just opt for a nice aftershave if it's on a budget. Not only is this gift practical but also it's something he'll do regularly and feel that quality jump in his daily life.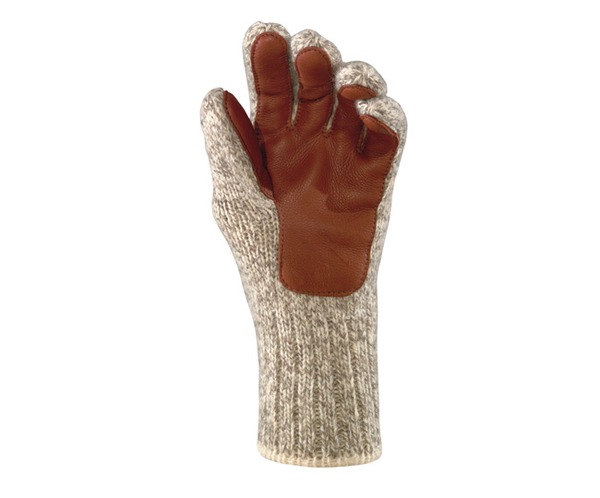 Instead of socks, give: A Good Pair of Ragg Wool or Leather Gloves
Leather gloves are a great style accessory that can up the ante for any outfit, from a jean jacket to a full suit. I'm personally a big fan of these Gasper Gloves made popular by Ryan Gosling's unnamed character in Drive, but they are admittedly more of a fall/spring item than they are meant for the dead of winter. Some hip ragg wool gloves on the other hand are great for any season. Fox River has a good collection that are worth checking out and aren't too pricey.
Instead of a movie theater gift card, give: A Favorite Criterion Collection Bluray
The Criterion Collection is a video distribution company with the MOST AMAZING selection of DVD and Blu-rays. They're sort of like a Library of Congress thing with a curated selection of the best of classic and contemporary cinema. Each special edition release comes with specifically commissioned artwork and totally unique special features, and usually a long essay about the film written by a famous critic or film theorist. This is kind of like the movie version of buying somebody a special edition vinyl record by their favorite band.
Instead of a fruit basket, give: Bonsai Tree
Bonsai trees are like the ultimate DIY greenery. They communicate a love for nature and the outdoors coupled with the extra measure of dedication and care necessary to shape these small plants in a way that reflects the DIY ethos. Not to mention they'll inherently class up the interior of any man's living space and add some nice natural accents.
Instead of flowers or a poinsetta, give: A Sequoia Seed
For those who think bonsai trees are for sissies and want to flock to the other end of the spectrum, it actually doesn't get any bigger than a sequoia. Start with a seed and let him know you believe in his ability to foster and care. Not to mention if it actually gets big enough, it'll be super badass.
Instead of a smelly candle, give: Campfire Cologne
This could almost be a stocking stuffer due to its size but I put it here because it's a great way to ditch the seasonal candle idea while still spicing up a man's home.
Instead of a Amazon gift card, give: A Magazine Subscription
Magazine subscriptions have all sorts of holiday deals for the upcoming year and you can usually get a yearly subscription for good price. Poke around the topic with the man in question and see what sort of things he's interested in. Choose something that he already loves or is aspirationally interested in learning more about and you'll be all set. It's a gift that continually comes back and offers him a way to broaden his horizons and maybe even think of you and your friendship.
Instead of a tie, give: A Pull-up Bar
It's practical or aspirational; either one's a good statement.
Instead of a wallet, give: A Brass Compass
You have to be careful giving this gift because if it happens in a movie the man in question always ends up crash-landing on an island or something. That said, a gift like this is always high on my list because of its connotations of adventure and exploration. Also it's not usually something most men would think to buy for themselves. Stanley London offers a wide variety of brass compasses in all sizes and ages of distress, and most can be customized with up to 20 lines of text.
Instead of books, give, books. Specifically: A Coffee Table Book on a Favorite Topic
Who are we kidding? Books are always awesome gifts. Most design-oriented men have coffee tables in their homes, but the look isn't really complete without a killer coffee table book (or collection of books). And even in the realm of book collections, coffee table books hold a specific subsection with their own do's and don'ts. This is a great opportunity to purchase a quality collector's edition that might be more of a statement than a book intended for actual reading, although if you know the man in question has interest in an esoteric topic, this is a great place to flex that knowledge. Click here for HiConsumption's 30 Best Coffee Table Books.
Instead of a sweater, give: Saddleback Leather Bag
If you can afford it, this is the leather briefcase or backpack to purchase. A 100 year guarantee of quality. Enough said.