Closer Look: An Interview With Hand and Eye Letterpress
A generation or two back, everything we read was printed with individual letters, hand picked and positioned in a tray by a patient and highly experienced printer.
You've definitely seen many things printed by letterpress, but perhaps never understood or really appreciated the skill and effort it took to place row upon row of small letter blocks and hand ink the plates for pressing.
The fine folks at MerchantandMakers had a chance to sit down with Phil Abel, founder of Hand and Eye Letterpress to talk about the finer points of printing by hand and what makes it such a timeless art.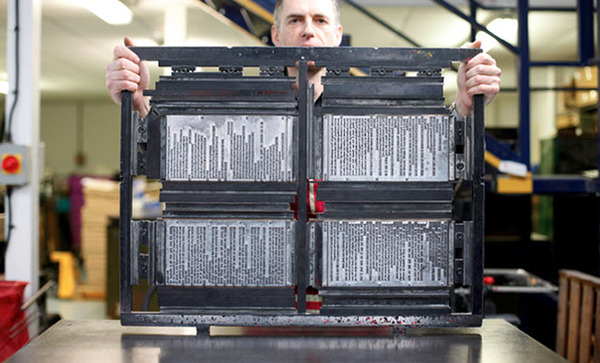 While most of the time I'm consuming my media via a LCD screen, there is still something special about the smell and feel of ink on paper. It's the feeling I get walking into the library, or looking thorough one of my reference books handed down from my grandfather. It's something tangible, and thoughtful, and it still has a place in this world; albeit small but always important.