How to: Build an Electric Guitar From Scratch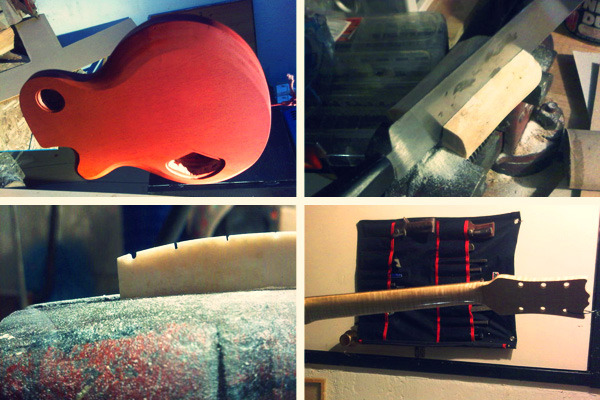 Ok, it's not entirely from scratch (where do you even get scratch nowadays?) but this unique guide will walk you through the entire guitar-making process from choosing and sculpting your lumber through wiring the electrics to the finishing touches. Most DIY guitar guides will prescribe a repurposed neck, but here you'll be making it all yourself.
View the exhaustive How To guide on Instructables.com. If you stick with it, you should have a professional quality instrument at the end. The actual guitar skills however are on you.