Bookshelf Porn – Don't Drool on the Pages
For those nerds, like me, who are infinitely inspired by photos of bookshelves.
Really, really, cool bookshelves.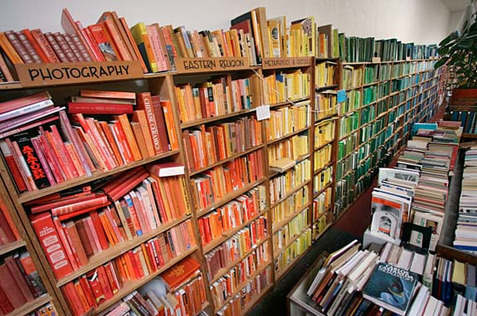 Oh, and to see what to do with than one book that simply won't fit in the spectrum, and that you'll never read again anyway, I made a new how-to video for Curbly.com. Watch it here.
via NotCot