How to: Make an Easy DIY Wool iPhone Sleeve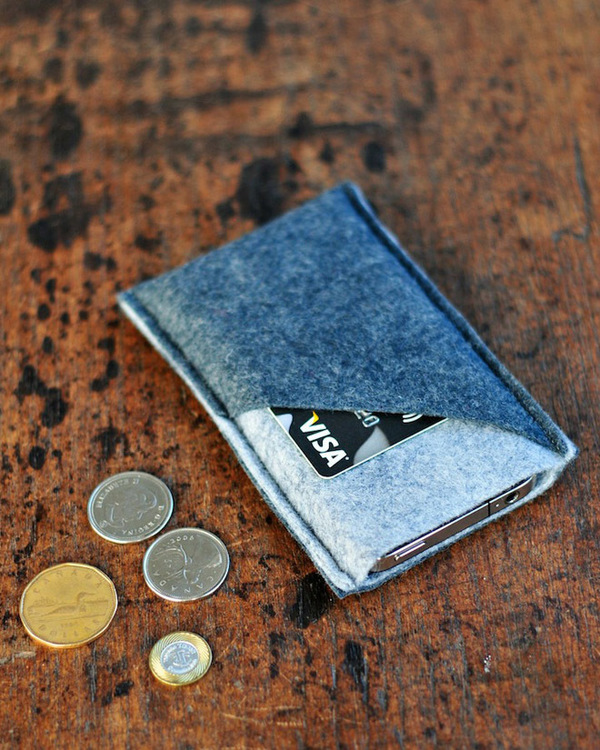 Sleek acrylic cases can match the thoughtful industrial design of your smartphone, but sometimes you need something a little more organic to warm all the metal and glass up. Something easy to work with, but that'll protect your device, keep it scratch-free, and look sharp wherever you go…like wool.
Marisa of Omiyage came up with this great project using inexpensive craft wool felt and a bit of thread. She uses a sewing machine, but if you don't have one, there's absolutely no reason this project couldn't be accomplished with a bit of needle and thread. She says, "Simple to make, no fancy or expensive materials needed. So simple, in fact, you could whip up a whole stack in one afternoon. It's a fantastic way to give something personal and tackle an extensive gift list at the same time. Plus these sleeves make great gifts for the hard-to-buy-or-make-for guys in your life! What makes these sleeves extra-special is the clever pocket created between the 2 pieces of felt. Perfect for slipping your transit pass, credit card or cash into."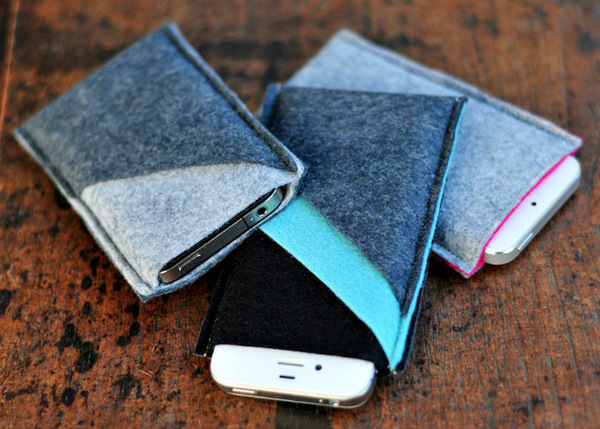 Marisa provides a cut list for one and two pocket versions for both the iPhone 4 and 5 case sizes, but this pattern could be easily adjusted to fit another smartphone, or even an mp3 player or tablet.
Get the Marisa's full how-to at Poppytalk: DIY Wool Felt iPhone Sleeves