What's the Best Pair of Shoes to Take on Vacation?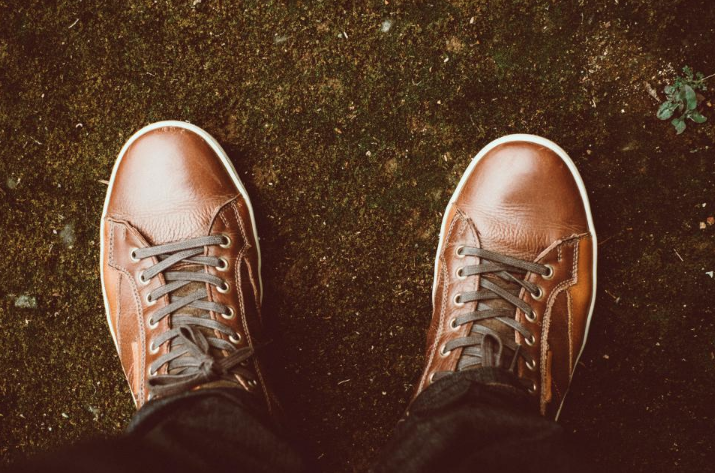 Hey, ManMakers — Chris here. I'm the founder/editor of the site. Normally, we try to do our research and test things out so that we can help our readers be the best kind of creative and productive people they can be. But every once and a while, we like to ask for your thoughts, and tap into all the brilliance and experience of our audience.
So, here's the situation:
In a few weeks, I'm headed to my first trip to Europe. We'll be visiting all the Nordic countries (Iceland, Denmark, Sweden, Norway, and Finland) as well as Estonia. It's mostly an urban vacation, traveling to cities by boats and trains, with some outdoor adventures and natural landmarks thrown in.
Most of the time will be spent walking and exploring. (I don't stay still on vacations very well.) So, I need to get a new pair of shoes for this, designed for moving about on both pavement, stone, and uneven natural surfaces. I don't want to take hiking boots, because I don't want to deal with the bulk nor wear out the tread on city streets. Plus, hopefully the weather will be warm enough for shorts.
My first thought was a pair of trail runners, but even those might be a little overkill for this. I tend to wear less sport-y stuff like in the street shoe/Puma/Onitsuka Tiger vein, with designs that echo the 60s and 70s. Classic sneaker look. I can't really pull off a basketball/running shoe/Foot Looker vibe. I have very high arches, and so I need something with a little more shape and support. (I do have a pair of sole inserts I will bring.) Honestly, the best fitting pair of shoes I own are my Chaco outdoor sandals, but I those are obviously reserved for camping and water sports.
What would you recommend I look at?
What kind of store should I check out? The outdoor retailer? Department store? Zappos or Amazon? I'll probably wear these with both shorts and liner socks and dark jeans, depending on the day.
Thanks for your help!