How to: Make a Great Tasting Bloody Mary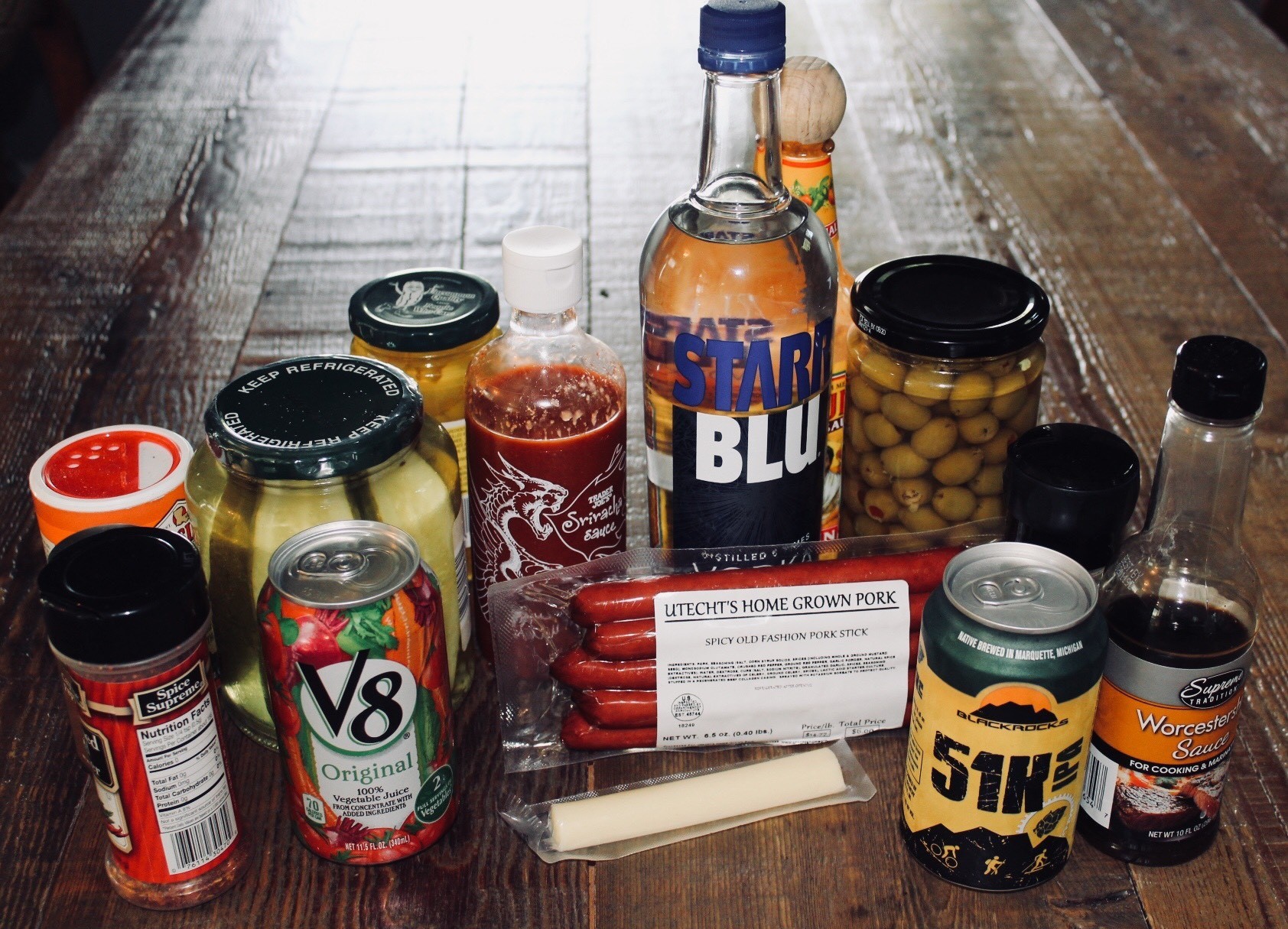 In my house, football season coincides with Bloody Mary season. Really, you say? Fair enough: the two are not necessarily synonymous with each other, but I've always felt that Bloody Marys are better enjoyed in the fall or winter months. Similar to the complex, tomato-y flavors of a bowl of chili, it just feels right to have a hearty Bloody Mary when the weather starts to turn a little cooler.
Most bars have their ultimate Bloody Mary that they load with bacon, chicken wings, pizza, etc. that look great through a filter on Instagram, but how the Bloody Mary tastes is not the focal point in that situation. When I'm at home and I want a great tasting Bloody Mary, I turn to this recipe that I think we've perfected over the years. The recipe can be broken down into three separate categories:
Liquids
Pickle juice (1/4 cup)
Vodka (1-2 ounces)
Worcestershire sauce (3-4 dashes)
Hot sauce of choice (personally, I like Cholula or sriracha)
Tomato juice
Seasoning
Cajun salt (a pinch)
Cayenne pepper (a pinch)
Black pepper (10-12 grinds)
Crushed red pepper (varies depending on spice preference)
Garnishes
Green manzanilla stuffed olives
Dill pickle
Jalapenos
Banana peppers rings
Beef stick
Cheese stick

Step 1
Start with a pint glass and a few ice cubes and then add in the pickle juice (straight from your jar of dill pickles). If you don't have pickle juice, you can use the juice from a jar of jalapenos, banana peppers or a combo of all three to make your 1/4 cup. Next, add in your vodka of choice and 3-4 dashes of Worcestershire sauce. Then add in your favorite hot sauce and use an amount based on your personal preference. Depending on the level of spiciness that you enjoy, you can add an amount of hot sauce as you see fit. Your tomato juice is going to be the last ingredient that you add to top off your drink, so save that until the end.

Step 2
After you're done with the "Liquids" phase, start with adding a pinch or approximately 1/8 teaspoon of Cajun seasoning and cayenne pepper. Next, add in about 10-12 grinds of black pepper. Finally, add in crushed red pepper flakes based on your personal piquancy preference. A little bit of the crushed red pepper goes a long way, so start with a little and then add in more after you've sampled the finished product.
Step 3
Finally, you're ready for your garnishments. I like to throw in 2-3 green manzanilla stuffed olives, 3-4 banana peppers rings, 3-4 sliced jalapenos, and one big dill pickle. Since my Bloody Mary usually ends up being both a snack and a cocktail, I sometimes throw in a beef stick and cheese stick when we have them. Finally, fill the remainder of your pint glass with tomato juice (I use plain V8 tomato juice).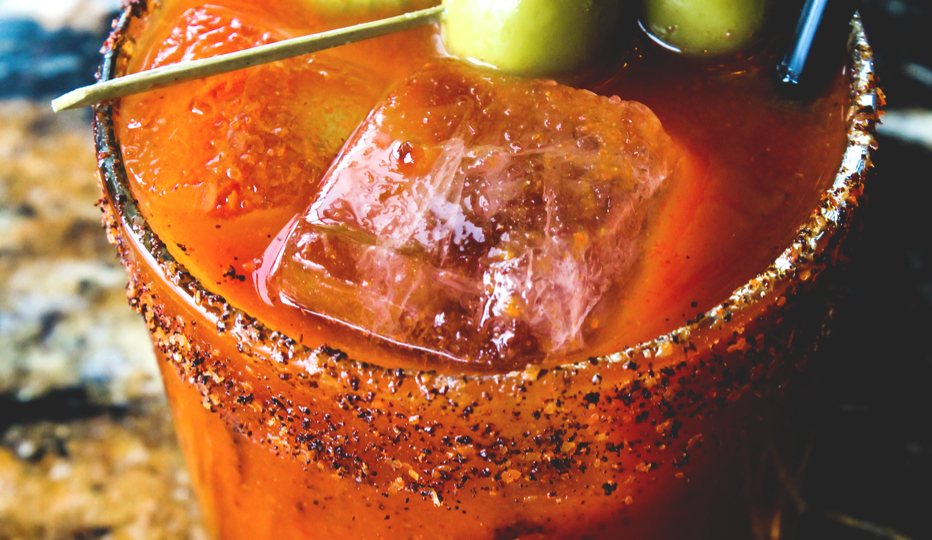 As an added bonus, I also throw in a snit of beer, which seems to be an upper Midwestern thing that most of the country is sorely missing out on with their Bloody Marys. A snit is a small glass (about 5 ounces) filled with your beer of choice that is accompanied with a Bloody Mary. Maybe it's just an excuse that people in Wisconsin and Minnesota use to drink more, but it's a great bonus with a Bloody Mary. Enjoy.