How to Make Head Tea: The Greatest Cold Remedy Known to Man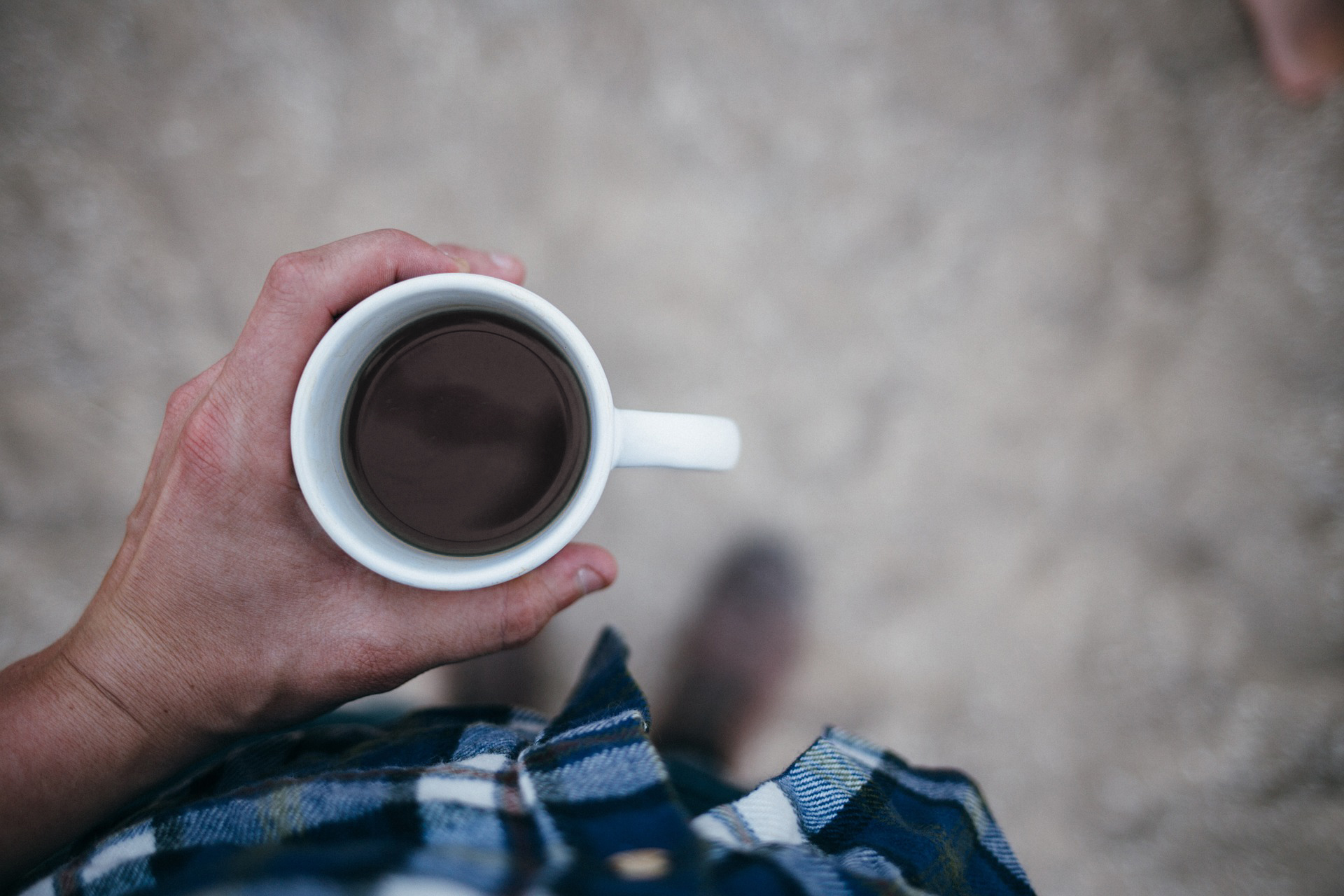 I live in an area of the country that experiences four traditional seasons. Of those four, my favorites are Spring and Fall. I love everything about these transitional seasons—the mild weather, the changing light, the start of garden season on one end and the height of its bounty at the other. (Even if they do only seem to last for about a week here in eastern North Carolina.)
That is, I love these seasons, but my sinuses do not. I've got horrendous seasonal allergies that flood my head with histamines twice a year, to the point where I really should invest in a giant hypoallergenic vinyl bubble to seal myself off in from April to July. Also, the change of seasons seems to kick the butts of everyone's immune systems, and I always inevitably catch what everyone's passing around.
Are you in the same club? I got something for what ails you, and it goes by the name of Head Tea. Perched on the banks of the Potomac in the Eastern Panhandle of West Virginia, there's the little college town of Shepherdstown, where I got my BFA in Graphic Design a while ago. Downtown, about a block from campus, you'll find the beloved institution known as Lost Dog Coffee. The place looks like an art major sprayed glue all over the walls and scattered boxes full of old projects everywhere. It doesn't really have a menu, per se, with the exception of a small blackboard shoved in a corner with some signature drinks on it, which means virtually everything they serve is an underground drink.
Head Tea is one of the most famous.
Now, this statement hasn't been approved by the FDA, but I'm telling you—every time I've ever had a cold and downed several hot cups of this stuff, I've inevitably felt better. Placebo or just caffeine? Don't know, don't care. It just works.
If you're ever passing through the area, I'd highly recommend checking out Lost Dog and asking for the Head Tea. (If you're lucky, the owner/mad scientist Garth will make it for you.) Lucky for you, though, I worked there for about a year in college, so here's a stripped-down copycat recipe.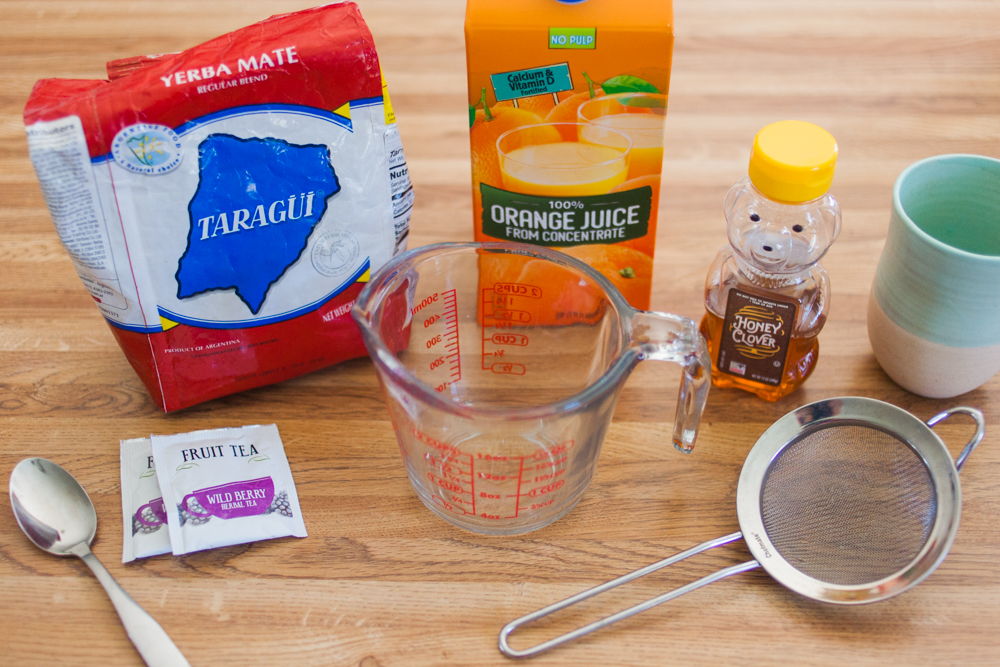 Head Tea
(Makes one 16 oz. cup)
Ingredients:
Yerba Mate — about 3 spoonfuls
Berry or hibiscus tea (3 teabags)
Orange juice
Honey
Boiling water
Equipment needed:
Liquid measuring cup
Mesh filter
Spoon
Kettle
Microwave
Cup
Directions:
1. Add yerba mate and teabags to liquid measuring cup.
2. Boil water and fill to about 12 oz. line. Let steep for about 8 minutes. (You'll want it to be strong.)
3. Meanwhile, add generous amount of honey to your cup. (I squeeze the honey bear for about 5 seconds directly into the cup. It's probably about 2 Tbsp.)
4. Add about 3 Tbsp. orange juice to the honey in your cup. Microwave for 1 minute and stir to combine.*
5. Once the tea is done steeping, strain it into the cup using the mesh filter. Stir to combine.
6. Add honey and orange juice to taste. It's best when hot, so give it another zap in the microwave if needed.
Bonus: grate some fresh ginger into the measuring cup when you steep your tea for an added kick.
*Don't worry about losing vitamin C to heat. While heat does reduce some of the vitamin, it's not hot enough to take away a substantial amount.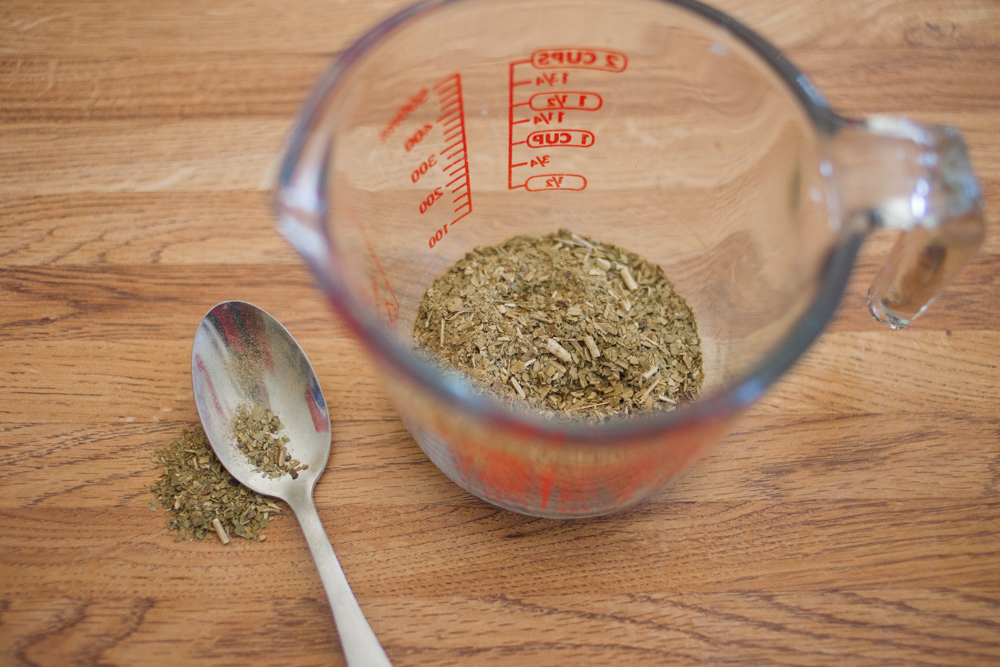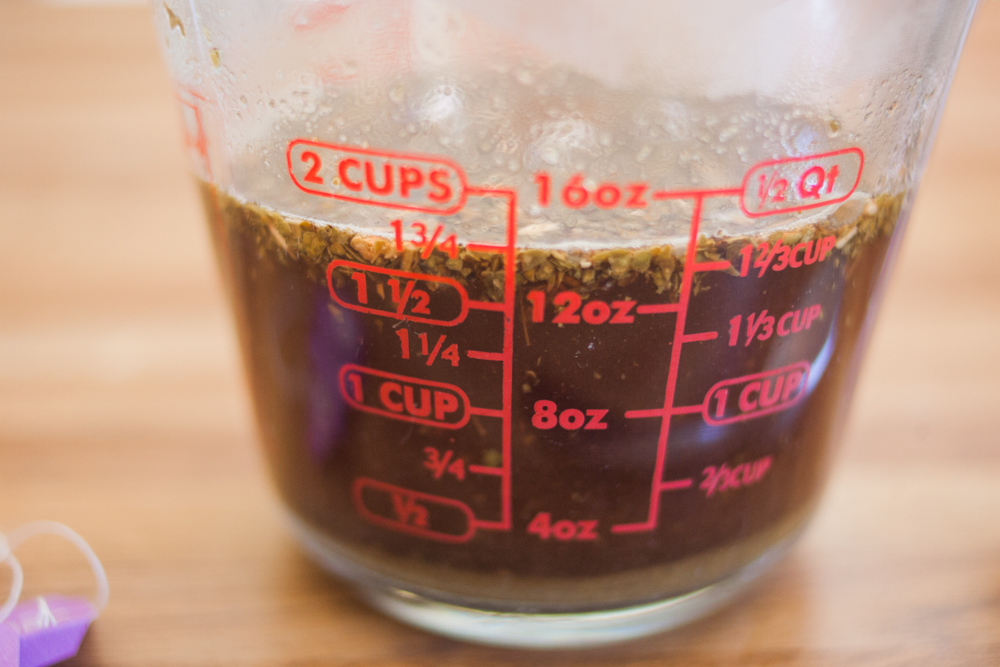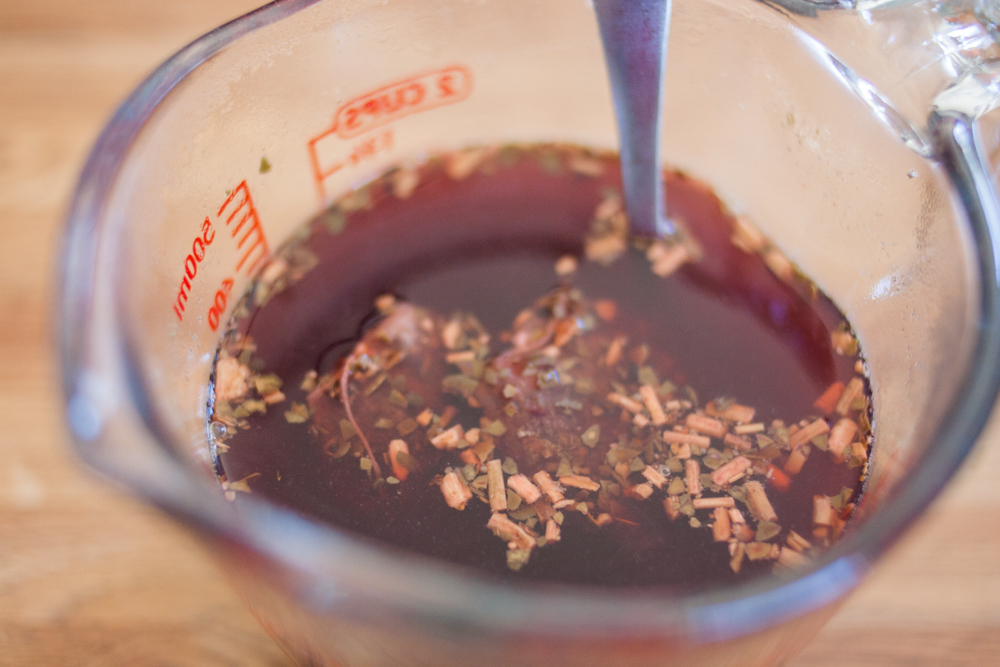 What's your favorite cold remedy? Comment below!