ManMade Recommended: (Probably) The Best Affordable Safety Glasses Money Can Buy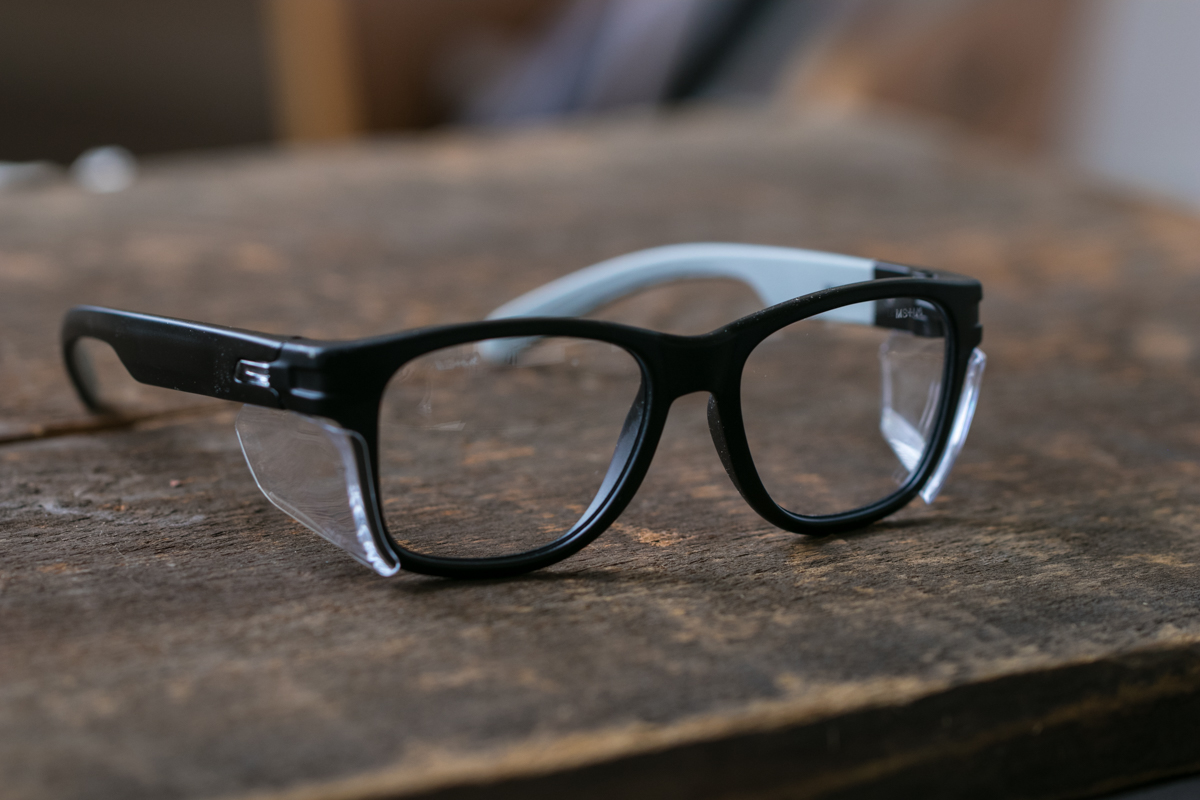 We don't ask much from our safety glasses. Their primary purpose is right there in the name: they protect you when performing activities that create and project debris that could damage your eyes… woodworking, scrapping paint, anything dealing with rust or metal shavings, and the like. The most important thing is that they be handy and ready to go, so you don't hesitate to grab them when execute a potentially dangerous task. Here's the best way we've found to deal with it.
But, really, almost any safety glasses at the home center can do that. As long as you'll wear them, they'll shield your vulnerable parts. The problem, then, with most safety glasses, is that you don't want to wear them, either because 1) they're uncomfortable or 2) might involve the word "wraparound," and look like the belong on a goatee-d minor league baseball player circa 1993.
Enter these guys, which, once you try them, will become your go-to pair of safety glasses. They're the Magid Y50BKAFC glasses, and come in a simple black frame with full side shields. The lenses are shatterproof, and come with a UV resistant and anti-fog coating that can help when you're also wearing a dust mask. The color is a basic black, and the shape reminiscent of a classic Wayfarer design, so they fit every single face type.
Magid is a long term player in the industrial safety industry, so they're more than just the other random, made-in-Taiwan manufacturers we see offering affordable goodies on Amazon. They're lightweight, and most importantly, extremely comfortable to wear. They sit on your face like eyeglasses, don't dig into your ears or temples, and fit so well that after a moment or two, you'll forget you're wearing them. I'll often put them on at the beginning in the morning of a project day and forget about them, only realizing I still have them on when my wife remarks, "Hey… are those coming with us on our date night?"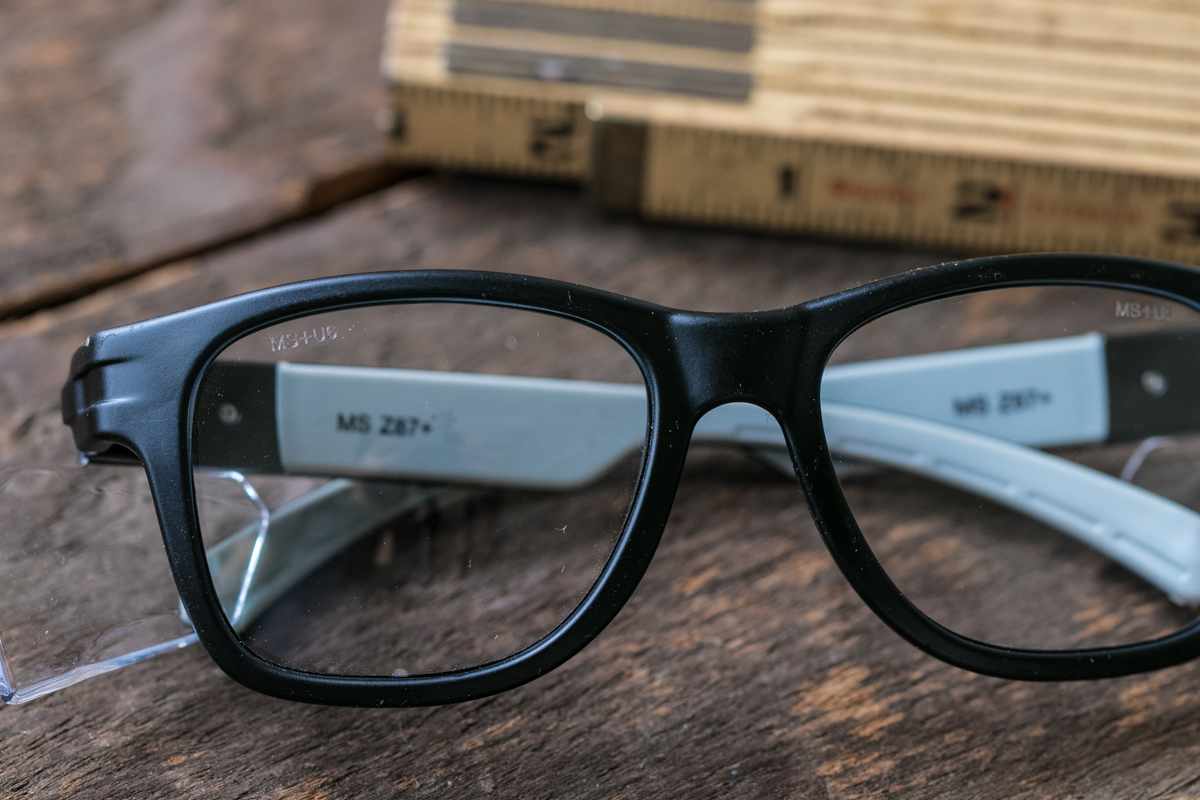 I can't wax poetic about these for too long, which is the whole point. There are no special features, other than the standard goodies you want. They're affordable, they're comfortable, found easily on Amazon, and they don't look like ridiculous. Unless you work outside and need tinted lenses, I can't see a reason to get anything else.
Highly, highly recommended.