How to: Cast Iron Cinnamon Roll Recipe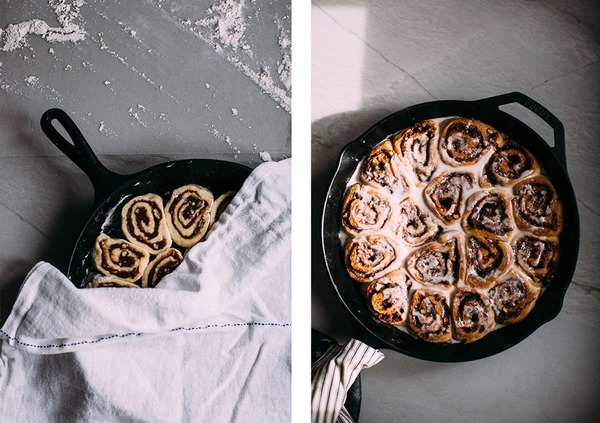 No offense, but I don't love your grandmother's cookie recipe. I know you do, and that's amazing. And I know it's more about making them that eating them, and that's nice, too. But, if I'm going to go crazy with some unhealthy eats this holiday, I want that extra sugar to be inside something that I care about. Specifically, these cinnamon rolls, baked in cast iron skillet.
Because the season of indulgence is here, and you might as well make sure those calories taste amazing.
Kelsey Boyte of Huckberry says,
In the sea of sweets this season, these cinnamon rolls are totally worth splurging for. I don't necessarily hail from a family history of great cooks or culinary tradition, although mom rocks a mean carrot cake recipe, and Grams had her meatloaf. For the most part I've been in the business of establishing (or at least beta testing) family holiday recipes and tradition that might stick around for a few generations. Without a family recipe, I turn to the queen of "BOOOOTTER AND OYYAL" herself, Paula Deen.

Make these cast iron cinnamon rolls with vanilla bourbon glaze and GET HAPPY, PEOPLE.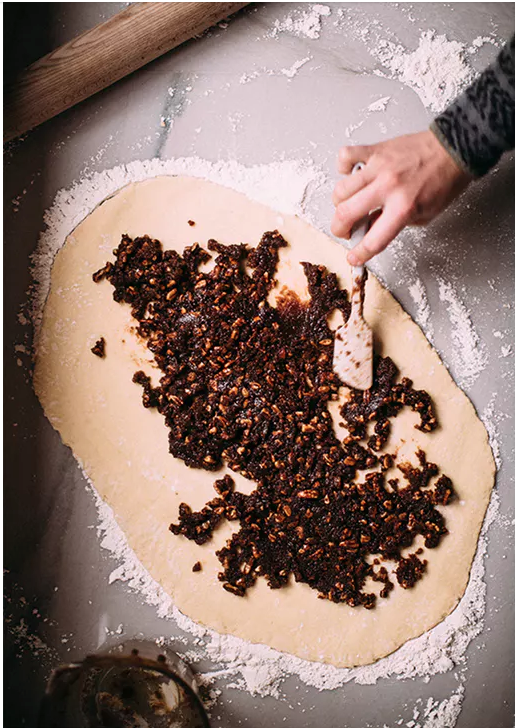 Ready to "roll" your own? Get the full recipe from Kelsey at the Huckberry Blog:
Provisions: Cast Iron Cinnamon Rolls
Enjoy the weekend.