How To: Mini Lightbulb Terrarium
I love any craft project that involves breaking stuff AND miniature things, so this tiny terrariums housed in a lightbulb are right up my alley.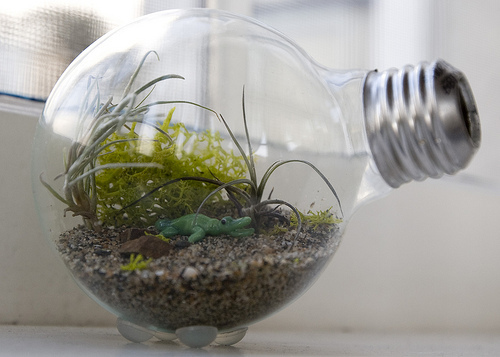 Julie Melton from TinyTerra shares her technique for creating these diminuitive biospheres on The Hipster Home. Apparently, once you're able to remove the filament from the lightbulb, it's pretty smooth sailing from there.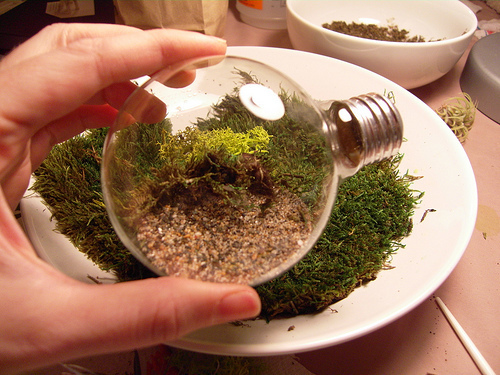 I'm making one for my bathroom, two for my office, and for everyone I know for Valentine's Day!
Get the full intstructions, complete with great photos, at the Hipster Ho.me