7 Things I'm Totally Obsessed with This Month (July 2017 Edition)
These are thoughts, the artwork, the news stories, the tools, the food, the conversations, and whatever else we just can't get out of our heads this month.
I am so completely infatuated and energized by this music right now. I've owned some of their albums for years, but it never really clicked for me until the past couple of months.
Why? The music is so bound up in its time period. It's both pre-dated, and totally in the noisey future. To me, this sounds as fresh as when it came out. Like the Reid brothers, I grew up listening almost exclusively to 50s and 60s R&B and pop music, and then discovered punk rock when I was 12. This band has always represented that exact transition point – big, echo-y rockabilly guitars and 80s New Wave percussion with Phil Spector melodies on top. I think those just happen to be all my sweet spots.
When the Raveonettes came out in the early 00s, I found it totally exciting. "Oh look," I thought. "They're doing Buddy Holly songs with 60s girl group vocals and big reverb-y drum machines. What a neat idea." Now, I realize – they were basically just doing the Jesus and Mary Chain.
Recommended: Psychocandy (1985), Darklands (1987), Reverence (Single, 1992), Munki (1998)
Artist partners Ann Wood and Dean Lucker create these stunning paper versions of natural flora and fauna.
Yep, you read that right. That's paper.
Just soak all that in, and follow their IG ASAP.
The Video: "Arnold"
Speaking of paper crafting, I can't stop looping this video of Arnold.
I won't say too much here (just watch it), except that Arnold works out Powell's Books, which is only 2.7 miles away from my house, and I'm going to go see if I can meet him and watch him work.
The TV Show: The Leftovers
I don't know why everyone isn't talking about this on the same level as the go-down-in-history shows of the moment, but I think this show is as interesting as anything on TV right now. Worth your while.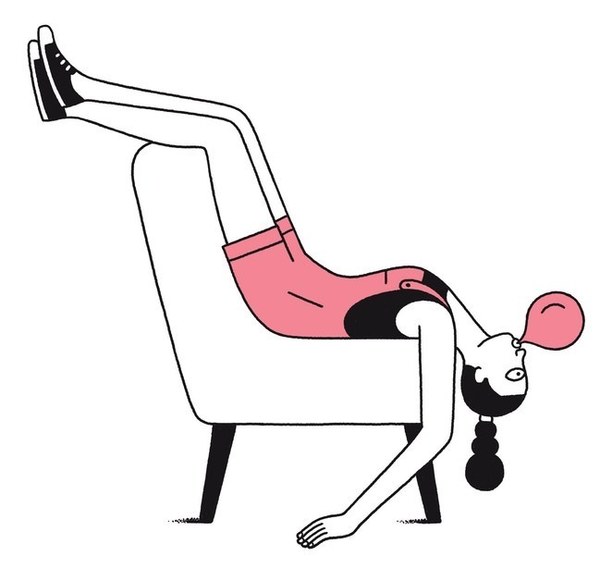 This feels particularly apt at summertime. I know there's no way to reëxperience the impossibly long July days of childhood, but, if we were to try, unplugging seems like the right place to begin.
The Song: "Smoke Signals" by Phoebe Bridgers
The first time I heard this song, I was in shivers and tears within the first minute. What an astonishing piece of craft. If you can, listen on headphones, and just listen. Don't actually watch the video; it gives the song too much context.
Why? Cause nothing has transported me to its intended place so specifically in years (and wherever that place actually is isn't where the video takes place). This is a road trip song, and as good of a spiritual successor of "America" by Simon & Garfunkel as anything, except I think this couple actually ends up together (or, perhaps, as least meets each other.) The open optimism, the apt cultural references, and those Twin Peaks-theme guitar stabs.
Perfect.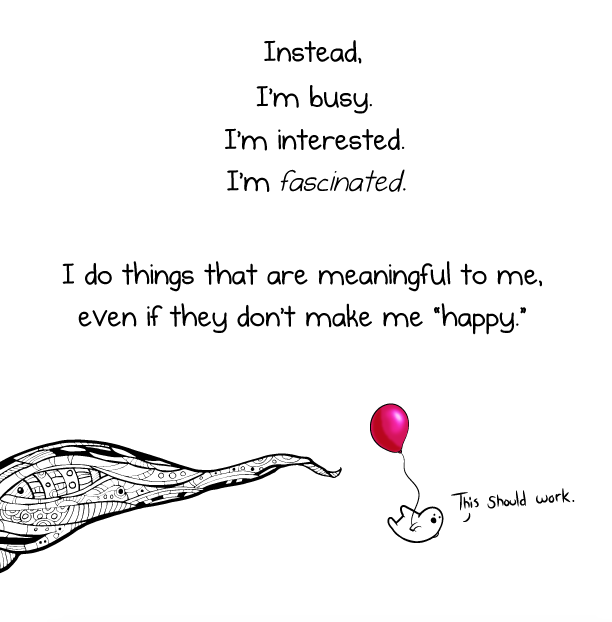 I don't read the Oatmeal regularly, so perhaps they're all this great, but what a totally original way of approaching this issue. It's based on an essay by Augusten Borroughs, which I plan to soak up as soon as I get all my work done for the day. But just read it. The planet imagery and the SlargNakking might seem like a hurdle, but they'll make sense once you get to the end.
And that end. It's beautiful. Go be not happy, ManMakers.