How to: Make Your Own Shiplap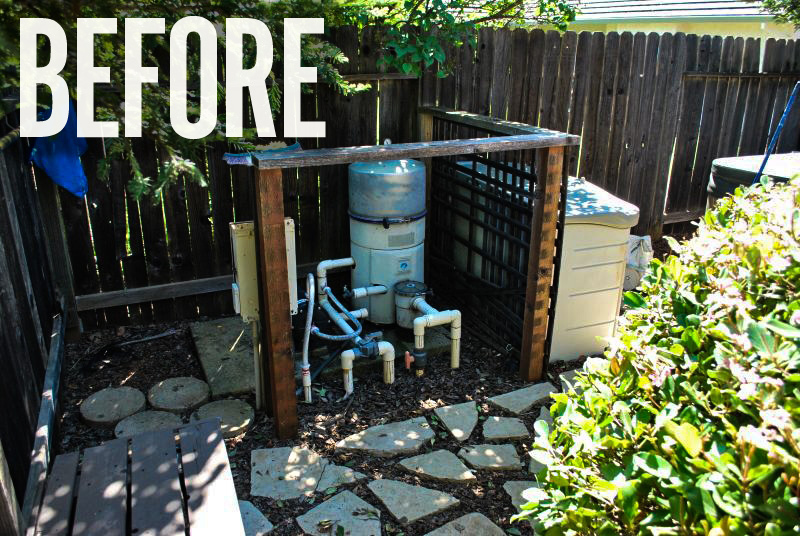 There's corner of my yard that is a bit of an eyesore. It used to hide my pool pump, but the cheap stapled grid surrounding it fell apart in the sun. I wanted to replace it with something that would hold up well, and also contain a bit of the pump sound. Of course, it had to look great, too. Take a look at what I came up with. I understand why we see that grid material around the house. It's cheap, and looks ok … in a pinch. But, after a few years, it becomes flimsy, dull, and just plain boring. I prefer something that has some heft, some style, and looks (and is) made it to last. That's why I replaced the broken divider with something a bit more classy.
I've been working on a small garden shed for another corner of the property, and with siding the next step, I started to test out my process. I'm a fan of lapped siding, for its secure fit, and for the ability to keep moisture out, but the layered look needed a bit of curve. So I added a curved bevel on one side to give some definition to the surface. Since I had the wood, it was a perfect time to replace the pool pump surround. The posts were still good, so prep work was simply removing the old wood and a bit of sanding on the top.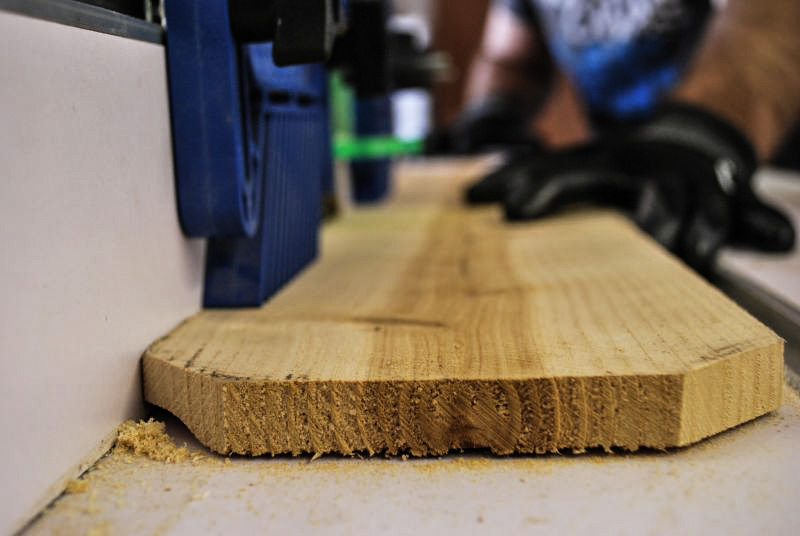 The Process
I made the siding from simple 6' cedar fence boards. First, the rough-cut lumber was cheap at about $2.50 per board, and cedar is naturally resistant to rot so it will last longer than our native pine around here. Go for dry, straight boards with as few knots as possible.
I set up the router table with the curved bevel I use for cabinet doors. It's a spendy bit, and with a 1/2″ shank you need a table to make this cut. I love my set, it has been useful for lots of many projects, like the cabinet doors I made here. If you don't want this look, you can just use a straight bit as shown below.
With that bit, it was easy to make the curved bevel. Once I did that, I flipped it all and cut a simple lap with a straight bit on the opposite edge.
Looking for the right tools to try this project? Here are some of our go-tos:
ManMade Recommended: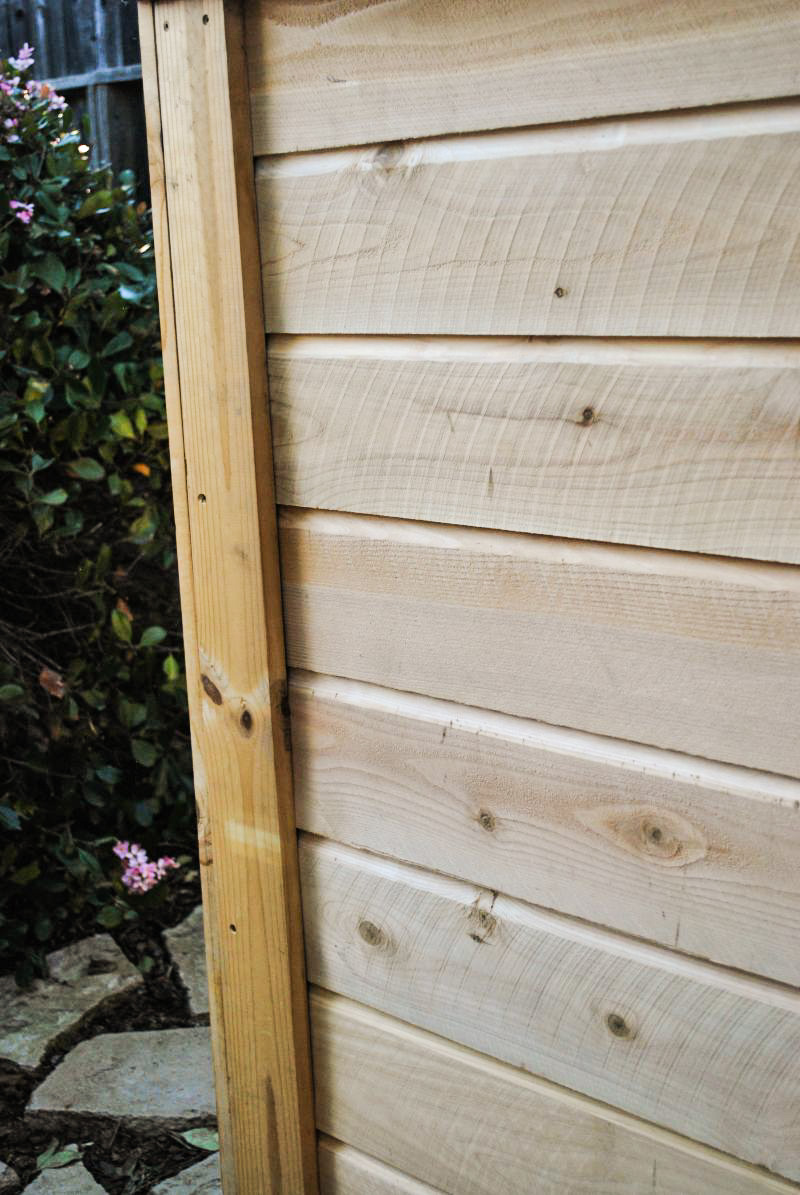 The beauty of a lapped joint is how seamlessly it all fits together, with a strong joint that nests each piece onto the next. I also like that the angled bevel sheds any water down and away from the inside. Not as important on this project, but it will be great when I use it on the shed.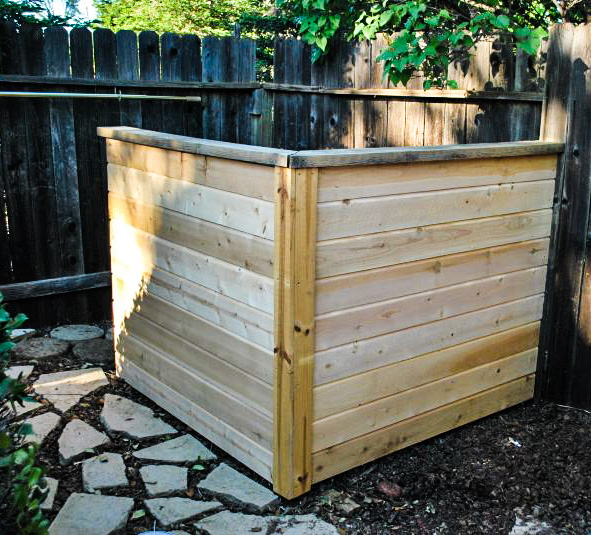 On fences and other outdoor wood I know will be out in the elements, I do a yearly layer of oil-based protection to keep it looking good as long as possible.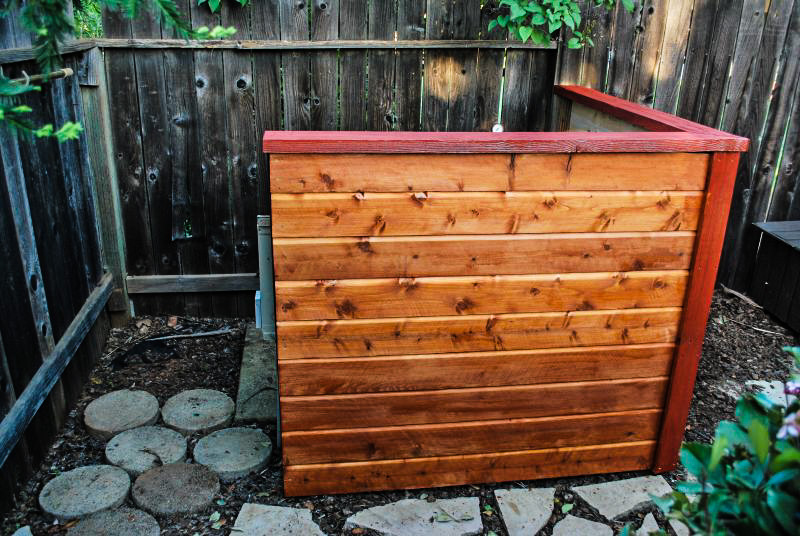 Have any shop tips on making interesting siding for your home projects? Let me know, I'm always looking for new ideas. While you're here, have you seen our post on how we re-used the fence boards for a new/old revamp? Take a look at our ratty fence upgrade here.