17 Things Every Man Should Keep in His Car at All Times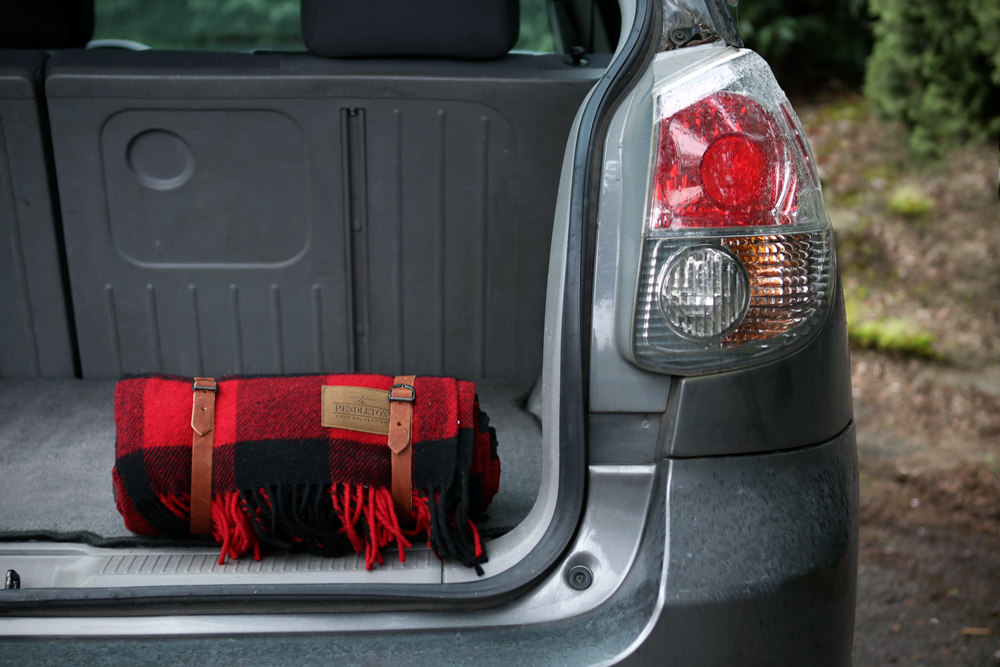 Yes, sometimes cars break down and you'll need to stay safe. But, like it or not, our automobiles are also our little homes away from home on a road trip. So, it's important to stock it with things that might come up, be it an emergency, or just an epic weekend away. Here are our seventeen essentials to always have on hand.
1. Jumper cables. Needs no explanation.
2. Spare tire and jack. A doughnut is nice, but if you have the room, a full-size tire (like an old one left over from your last upgrade) will guarantee you can get where you need to go.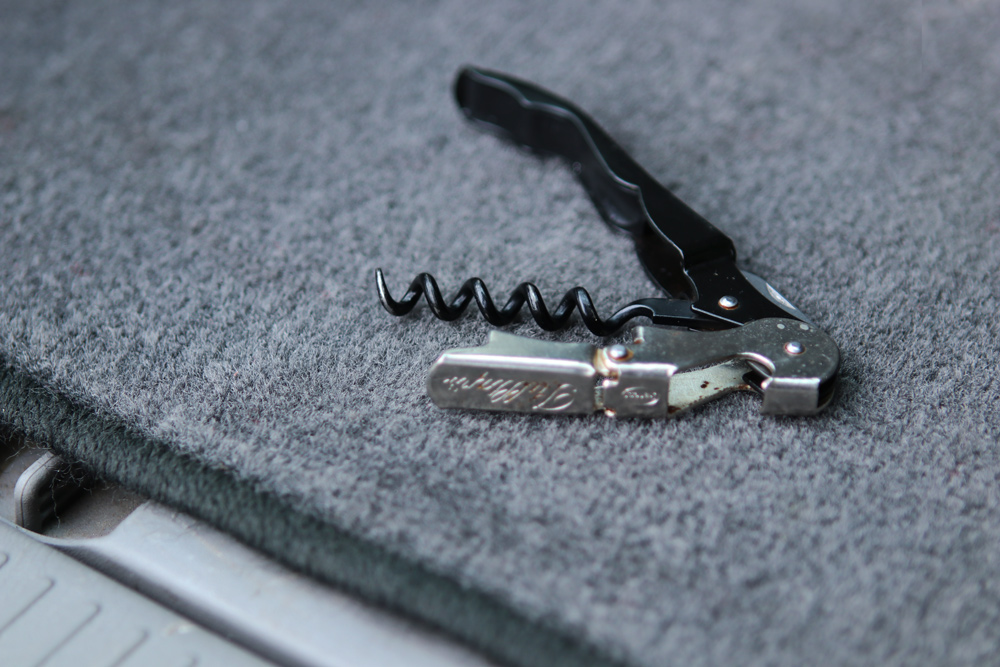 3. Corkscrew with bottle opener. Of course, you'd never use this in the car, but there are all kinds of situations where you'll find yourself with a bottle of wine or six pack to be shared. Don't be stuck on a road trip without a way to open it.
4. A spare pair of earbuds. A day full of errands goes much faster with music or podcasts. You'll likely have your phone on you, so in case you realize your forgot your headphones mid-drive, these can save the day. And if you have kids, sometimes they can work miracles.
5. A tire pressure gauge. $2 at your local auto parts store. Stashes anywhere. Puts any questions to rest.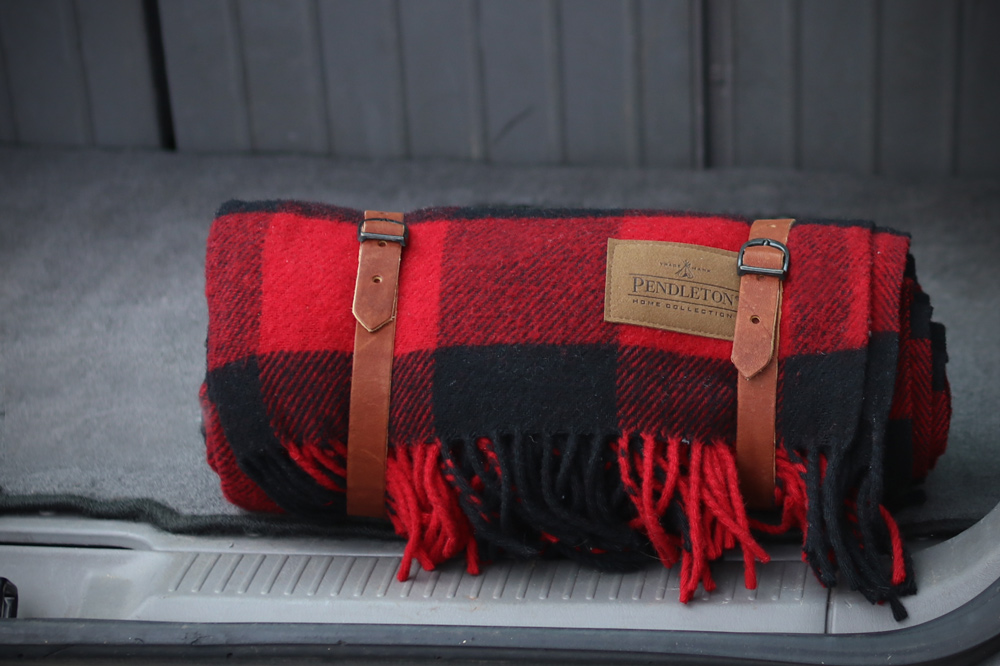 6. A dedicated car blanket. This can help you keep warm in an emergency, but it's also about having it on hand for side-of-the-road lunch breaks, evenings in the park, outdoor events, and other things worth sitting down on the ground for.
7. A simple tool kit. Having a multitool in your car can help, but we recommend keeping some basic tools in your trunk or glove box as well. These are less for working on your car than working on other things that will come up when you're away from home. Our picks are: screwdriver with multiple bits, adjustable wrench, needlenose pliers with cutting edge, and a small knife or multitool.
8. $20 in cash. Credit cards don't apply everywhere, often where you need them the most. Throw in a couple dollars of quarters can't hurt either.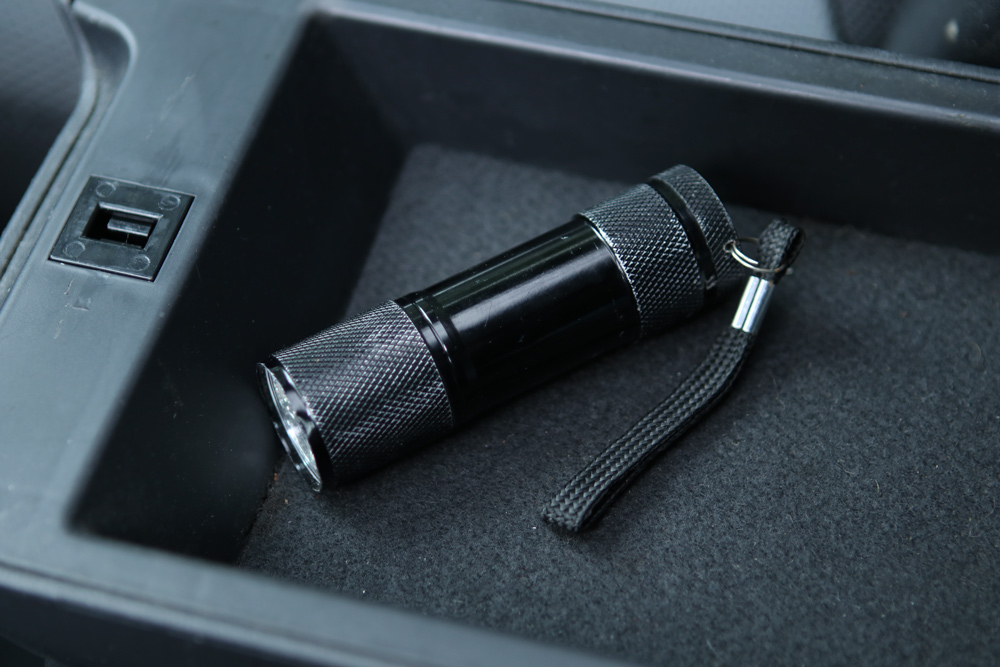 9. Flashlight A simple, long lasting LED light will help you avoid draining your phone's battery in an emergency. If it has a magnet, all the better. That will allow you to place the light and keep both hands free when you need them. Toss in an extra battery as well.
10. Umbrella. Trust us; whether it's for you or someone you'd like to be a gentleman to, you want one in your car.
11. Measuring Tape. For all the times you stop by the hardware store, lumberyard, or wherever else on your way home, if you're a ManMade reader, you need to measure stuff. Keeping a dedicated one in the car means you'll always have one when you need it.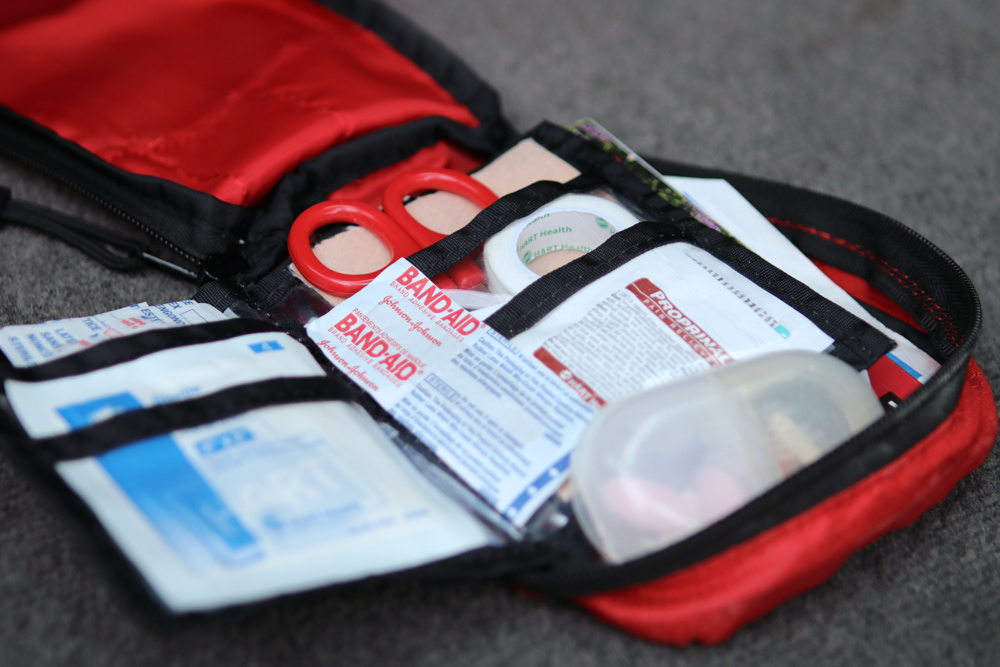 12. Simple First Aid Kit. Stock with bandages, antiseptics, and basic medications such as ibuprofen, antihistamines, and perhaps anti-nausea medication. Make sure it has a small pair of scissors. We like this simple day hiker kit from REI.
13. Bottle water and food. Keeping a factory sealed bottle or two and a couple of energy bars can keep you safe in an emergency, and help you ward off the hangry-ness when a shopping trip ends up taking three times too long.
14. An atlas. Like, a paper one. Smartphone apps work great inside city limits, but hopefully, you're taking your car places where the satellites just don't go. Plus, this can make for endless conversation starters and games on long road trips. We recommend the spiral-bound National Geographic Adventure Edition Road Atlas.
15. Road flares. Just in case.
16. Quick self-care items. For those times when you leave the house, and realize you need a little help to feel as presentable as possible. Think nail trimmers, tweezers, floss picks, hand sanitizer, breath mints, and lip balm (which makes a serviceable hair or beard product in a pinch).
16. Weatherproof Matches. These can come in handy even when you're not starting an emergency fire.
17. A pen and small notebook. It's cool if you do, but most guys don't carry purses. Therefore, we have to keep these things in our car.
Other items to consider (depending on where you live):
Kitty litter for traction
Duct tape
An extra pair of gloves
Anything we missed? Please share your essentials in the comments below.