6 Awesome Audiobooks You Should Be Listening to in the Workshop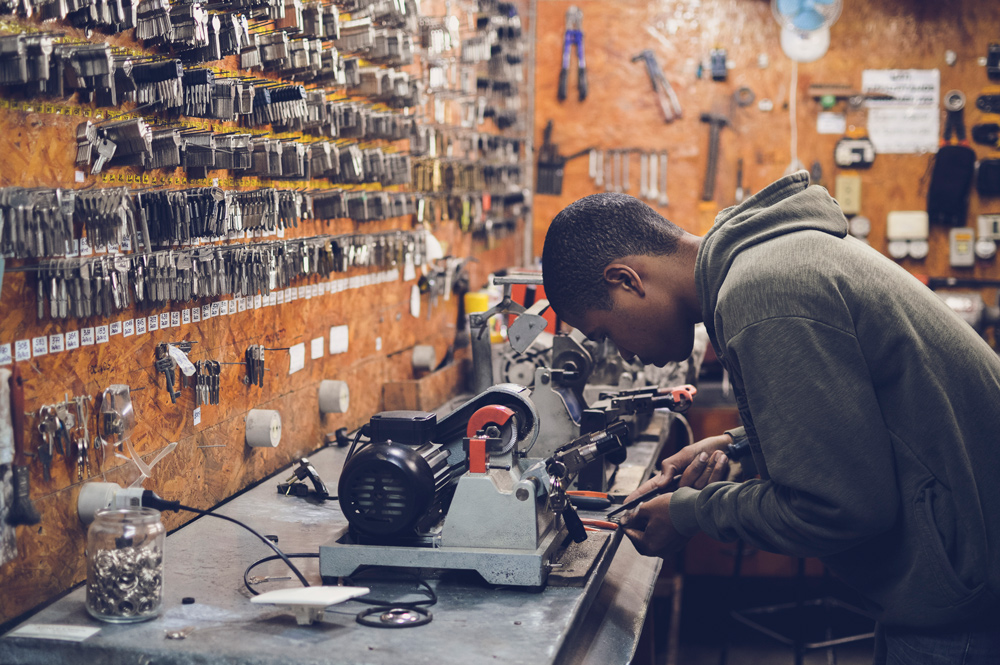 Truly one of my all time favorite experiences is engaging in a methodical, creative activity while losing myself entirely in the world of an audiobook. As a kid, I'd listen to sci-fi / young adult books while building dioramas or piecing together big puzzles, and as an adult all that's really evolved is my taste in literary genres. Here are some of my all time favorite audiobook recommendations that I've actually listened to in the woodshop.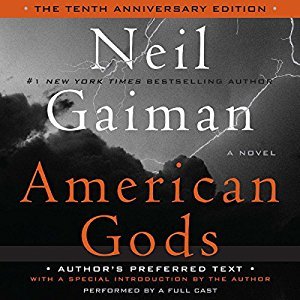 1. AMERICAN GODS by Neil Gaiman
This book floored me. I'd heard it recommended to me for quite some time and I decided to finally give it a listen around this time last year. The award-winning novel tells the story of a recently released convict named Shadow who quickly entrenches himself in a surreal struggle between the mythical gods of old (Odin, Anubis, the Queen of Sheba) and the new American gods (Media, the Technical Boy, the gods of the stock market) as they vie for the souls of everyday people. The Tenth Anniversary edition audiobook is read by a complete cast of actors, giving the listener the impression of a full cinematic experience that I highly recommend. The novel has also been adapted for television on Starz and comes out April 30th.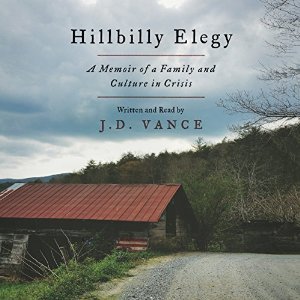 2. HILLBILLY ELEGY: A MEMOIR OF A FAMILY AND CULTURE IN CRISIS by J. D. Vance
There's been a lot of talk about the white working class since Trump's political upheaval last November, so this book couldn't possibly be more timely. Part memoir, part sociological study, this humorous and riveting audiobook explores the author's relationship with his childhood and understanding of the world as he experienced it growing up in a poor rust belt town. As a former marine and Yale Law School graduate, Vance offers unique insights into the lives of white working class Americans in a way that is acute, incisive, and ultimately deeply vulnerable. The audiobook from HarperCollins is read by the author which only enhances the personal nature of the experiences at the core of the narrative.
3. BOSSYPANTS by Tina Fey
Tina Fey literally changed the face of comedy and hearing her tell her tale in her own voice is a hysterical experience. If you liked "30 Rock" or "Weekend Update" or SNL in the late nineties – early thousands, you'll enjoy hearing the behind the scenes stories of what they were actually like for the author, plus the long and entertaining road that she took to get there. Along the way you'll gain insights about what it's like being a woman in an image-obsessed and male dominated industry, as well as some enviable examples of dedication and devotion to one's craft. Plus there's nothing like listening to a comedian do her own material.
4. The HIS DARK MATERIALS Trilogy by Philip Pullman
Ok so this one does kind of fall under the young adult umbrella–BUT STAY WITH ME! This trilogy deeply affected my outlook on the world and it's been hailed with near-universal acclaim for its fantastical examination of Miltonian theology and secular humanism. The story is a coming of age tale of two children as they fight to overcome "the Authority" while wandering through parallel universes. The book's got witches, armored polar bears, and secret societies, but also a rigorous and adult treatment of philosophy, theology, and even physics. Like American Gods, this audiobook feature a full cast of actors and the narration is read by the author. So it's the best of both worlds…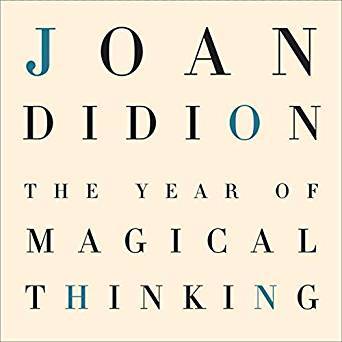 5. THE YEAR OF MAGICAL THINKING by Joan Didion
Despite the title, there is no magic here. Instead it's a heartbreaking yet insightful portrait of grief as it manifest itself for the author in the year following her husband's unexpected heart attack and subsequent death. Didion's writing is gutting as she simply walks the listener through the thought process involved with losing her best friend and partner of 40 years and the unique mental gymnastics she found herself performing on the road to acceptance (A simple example: not getting rid of all of her husband's shoes months after he'd died because he would obviously need them if and when he returned).
6. THE BOOK OF JOE by Jonathan Tropper
Here is a simple and slightly lesser-known "writer comes home" tale that I found to be such a lovely listening experience. The novel's premise is somewhat familiar but nonetheless insightful and uplifting: Joe Goffman left his small town years ago and savaged the residents in his first novel for their treatment of a heartbreaking episode in the town's history that took place when Joe was in high school. Now a disillusioned and middle-aged writer struggling with his sophomore novel, Joe has to return home to deal with his estranged father's death and encounter the wreckage he left behind. Much in the vein of independent films like "Beautiful Girls" and "Wonder Boys," the new love and old loss the main character has to reckon with is both beautiful and sad and heartwarming. The book reads like a movie (and has been in development for years) and the audiobook only serves to further that experience for the listener.
So those are my top recommendations at the moment. What do you love to listen to in the shop? Any audiobooks you think I ought to check out?