DIY Idea: Large Scale Outdoor-Inspired Wall Art
Sometimes, you need a little inspiration. Something to remind you to get off your phone, get outside, and soak up all that nature has to offer.
And sometimes, you simply need something to fill up that blank wall you've been ignoring.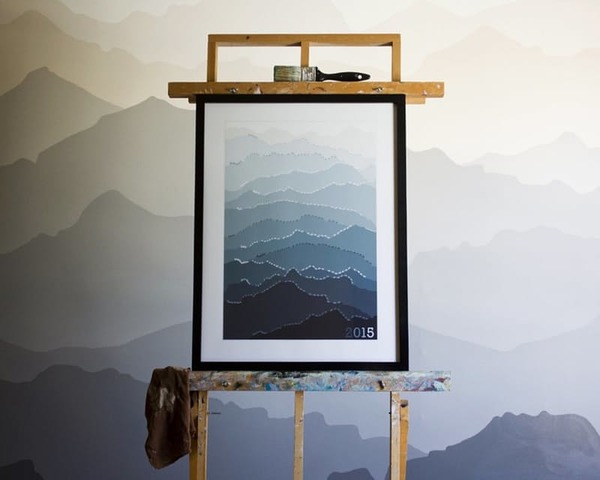 Take care of both with this elegant idea from Pam Lostracco. She translated a stylized mountain motif from a calendar into a huge piece of DIY wall art. The subtle color changes mimic the look of geological ranges as visibility decreases, and the subdued color motif makes for a big impact, without overwhelming the space.
In short: we dig it. About the materials used, Pam says,
This mural is 120 square feet and took 3 full days to draw the outline and paint. I used 3 different colors of paint: the white and natural white were leftovers from previous projects so only $50 was spent on a gallon of Kendell Charcoal from Benjamin Moore. The colors were selected to blend with the neutral tones in my bedspread, curtains and furniture.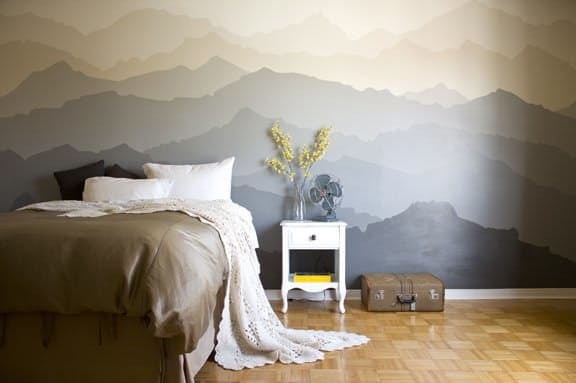 If you don't trust your hand skills, a digital projector will make the whole thing possible. See the full transformation, including a helpful video, at Apartment Therapy: The "Mountain Mural" Bedroom Makeover