Make This: DIY Health Tonic to Help You Feel Better During Cold and Flu Season
I'm a big fan of a glass of DIY fire cider to help keep your system in prime fighting condition during the winter months. It's the single best way to keep your immunity up as best can be. (We love you, too, flu shot!)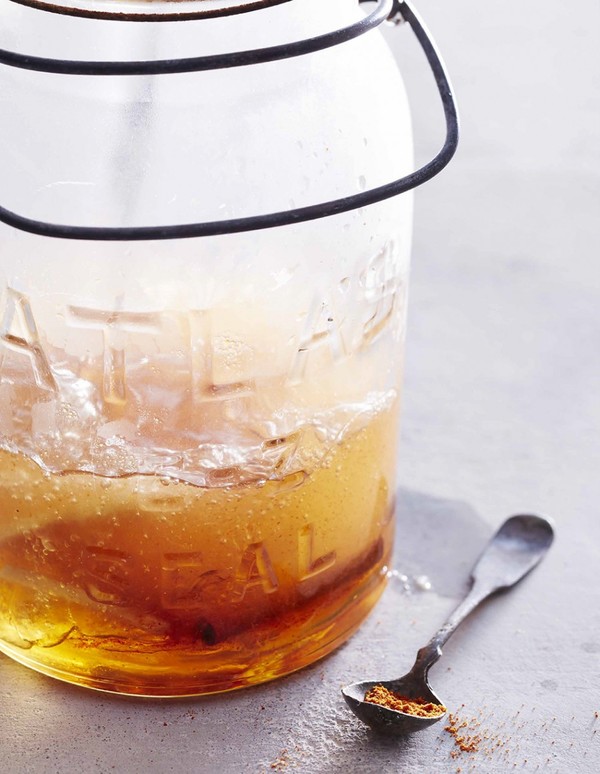 But, still, sometimes you get sick. And you feel terrible. And all the OTC bottles in your medicine cabinet just don't seem to be doing anything.
Then, too, you might also try a DIY solution. Perhaps this Cold Elixir from recipe developer and cookbook author Julia Turshen. It's designed to give your system a boost while also soothing your throat, sinuses, and other sore bits. You can whip it up in batches and keep it in the fridge for a few days, and enjoy it either hot or cold.
Thankfully, I just got over a bug and am feeling pretty tip-top this week. (Well, tip-top for January). But I'm filing this away for the next time something hits me and I just can do anymore orange goo.
Get the recipe from Julia at the Chronicle Books site: A Cold Elixir to Help Ease Flu Season