How to: Make This Leather Roll Wallet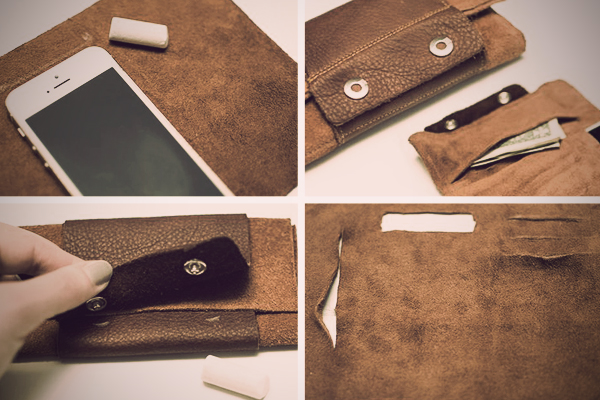 I've always been a big fan of the leather roll for personal tools, so it wasn't a big leap to for me to fall in love with this DIY Leather Roll Wallet from Shauna Wightman. It's got room for all your cards and cash, plus it's meant to be able to hold your phone as well.
That phone part might not be a big deal to some of you guys, but I'm a fan of it simply because that sort of case keeps you from incessantly checking your phone. Or at least it's worked that way for me. I currently keep my phone in a Lifeproof case to keep dust from the woodshop out, but before that I used a simple leather sleeve that completely covered the phone and added an extra layer between me and the phone screen. That way I only checked my phone if I really needed to. So I highly recommend it. And this leather roll is sweet.