My 36-Hour Warrior Dash Weekend in Portland, OR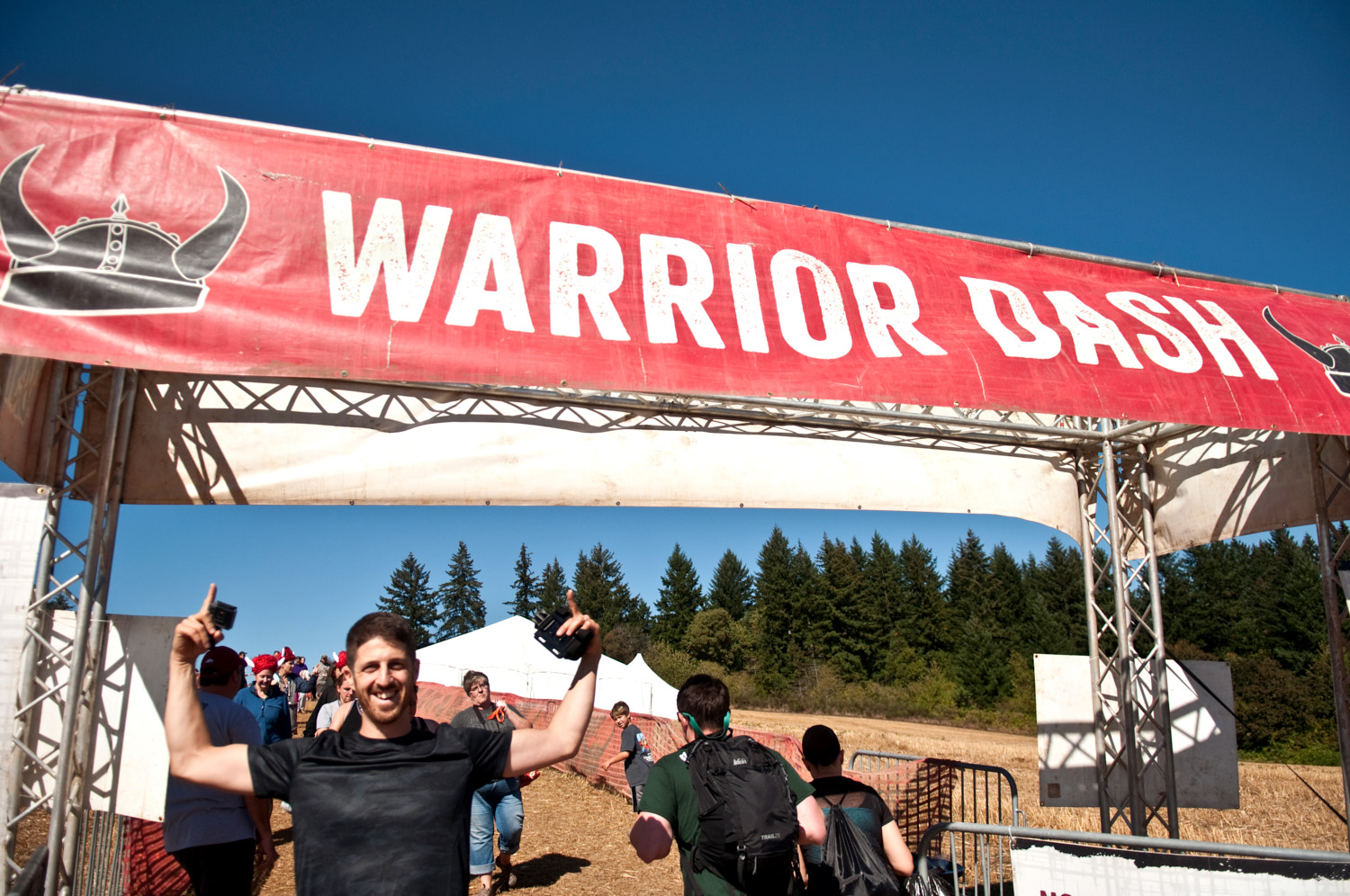 "It's only three miles." This is what I tell myself, as I drag my feet up a seemingly endless hill toward the last obstacle of my very first Warrior Dash. At this point, I'm soaked, covered in mud, and wondering how it's possible that all the hills on this course are uphills. Is that some some sort of tricky 'Keep Portland Weird' thing?
But let's rewind. I started out the day at 3:45am, in Minneapolis. Tip-toed out of the bed to avoid waking my wife, and snuck into both kid's room for a goodbye kiss. Tried to explain to the Uber driver how it was that my job involves flying across the country to run a mud race. "What's a mud race?"
By noon I was in Portland, Oregon, after a one-hour Denver plane delay (captain's suggestion, once we finally took off, was that, since we had no water pressure, all bathroom visits should be number ones, only). Portland, in addition to hosting that Saturday's Warrior Dash was being held, is also where my friend and colleague, Chris Gardner, lives.
Chris and I have known each other since 2007, when he first started writing for Curbly.com (ManMade's older 'sibling'). In 2010, once we learned we really like working together, he came on work full time on Curbly and develop ManMade into the no-nonsense men's lifestyle blog you know and love. Chris's idea was simple: why limit a guys' publication to motorcycles, football, and swimsuit models? That's not the type of dudes Chris and I hang out with.
Fast forward to 2016, and though we talk several times a week, and know each other's home and family's intimately, I've actually only ever been in the same physical location with Chris a handful of times. So when Delta Faucets offered me an opportunity to a) visit Chris, and b) get to know Portland and c) run in a Warrior Dash race? Well, that was just too good to pass up.
At that point I was going on twelve foodless hours…
So I hopped off the plane, grabbed my rental car, and made my way over to Chris's house in Southeast Portland. He just bought his home this year, and after hearing so much about it and the city, I was excited to finally get to see what's up with the magical Northwest.
And Portland didn't disappoint! Tall Douglas Firs everywhere, like they just forgot to cut them down when they were busy logging the rest of the Pacific Northwest. Beautiful, snow-covered (even in August) Mt. Hood on the eastern horizon, and St. Helens to the north. Coffee shops at every corner, beckoning (especially after my extra-early wake-up). And yes, it's true, Portland is the city of bikes; they're all over the place, like some untamed-but-friendly insect horde, with riders of all sorts, shapes, and lifestyles a top.
I picked Chris up and we were off, dashing south along the Willamette River to get to the race in time. Because of the plane delay my time window had gotten really short, and I didn't have time to eat anything before we left. Chris promised me an incredible 11-course chef's tasting menu at El Toro Bravo, one of Portland's most notable restaurants, when the race was done. But at that point I was going on twelve foodless hours, and wondering how that would bode for my first obstacle race experience.
When we got to The Sherwood Forest Equestrian Center, the scenery was impressive. Mountains (again) off in the distance, rolling hills and forests, and a bright, cool, blue autumn sky above.
We hiked up a long, grassy hill to the race entrance, and suddenly all around me were soggy, mud-covered people stumbling around, holding beers and looking pretty satisfied.
At the Delta shower station, dozens of people were merrily rinsing off the layers of dirt, smiling and laughing, while others sang karaoke and hosed off. The shower stations were equipped with OKinetic shower heads that have nice added bonus: they create the feeling of more water, while actually saving 40 percent more H2O than standard showers.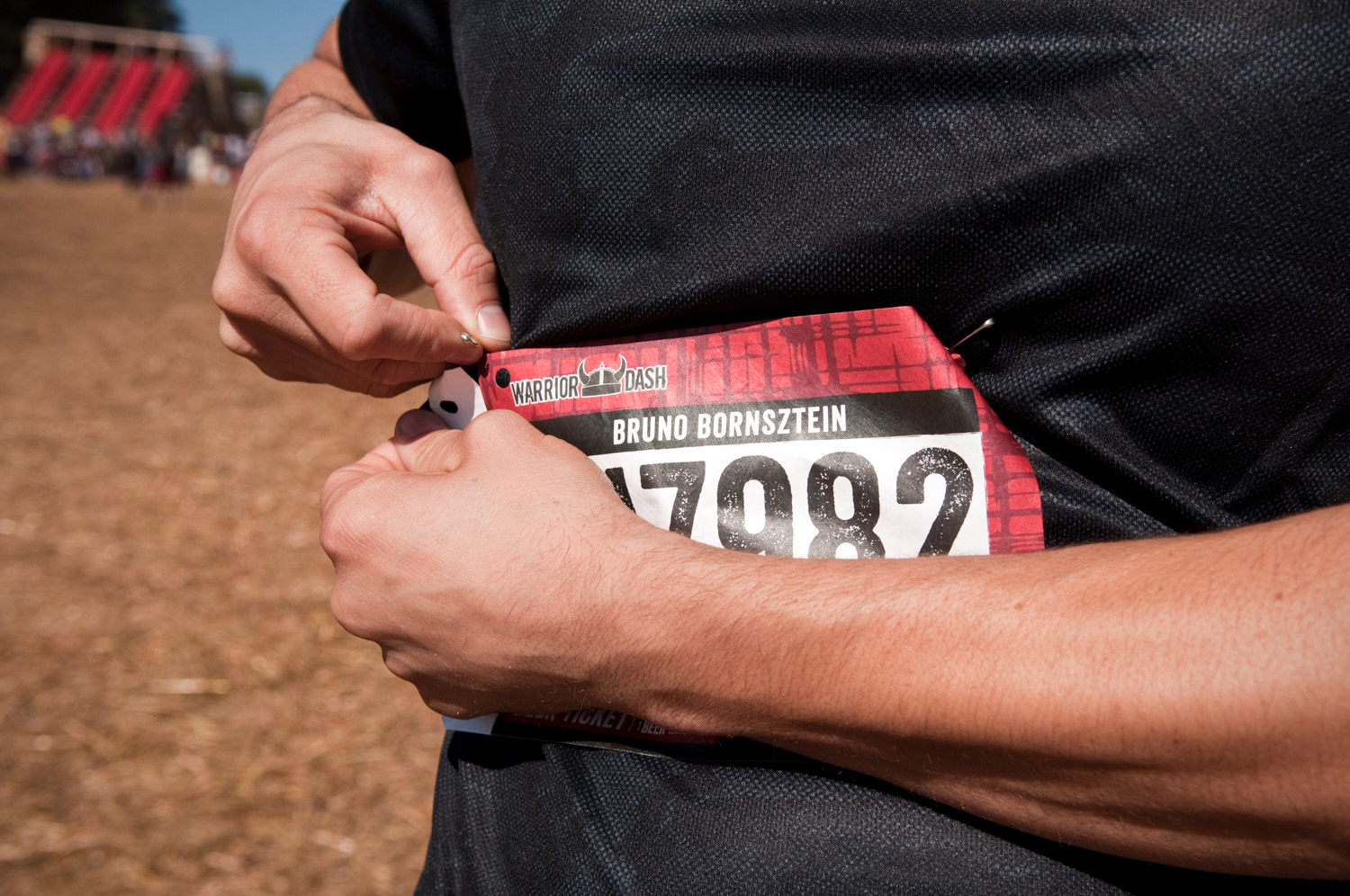 As I waited for my start time, I wondered how I could possibly end up as muddy as some of the people I was seeing before me. I mean, mud in your underwear? Mud up your nose? Mud in your …
… and then we were off and running. With my body camera switched on, I headed down the track, through a series of log baffles and up a hill to the first obstacle (did I mention Oregon has hills?). It was a simple over-under, not too difficult, but I knew there was more to come.
And there were. A series of dirt tunnels, a dripping, slippery balance beam, jerry-rigged climbing obstacles and swinging rings. Ten mind-and-muscle-bending obstacles later, and I found myself on that never-ending hill. People were tackling it at different speeds, some slower than me, some faster, but everyone was hurting. At one point I thought I might have to quit, or at least stop for an extended break, but I didn't want to let up, and resolved to power through to the top.
At the top of the hill I saw my friend Chris watching from the sidelines and cheering me on. That was all I needed to climb up the last obstacle, then zip down a giant slide into a freezing pool of muddy water, and out and into a tepid pit of chocolate-mousse-looking mud.
At the finish line, I got my race medal and a hug from a race volunteer, and then I understood why all those people at the Delta shower station had such happy looks on their faces.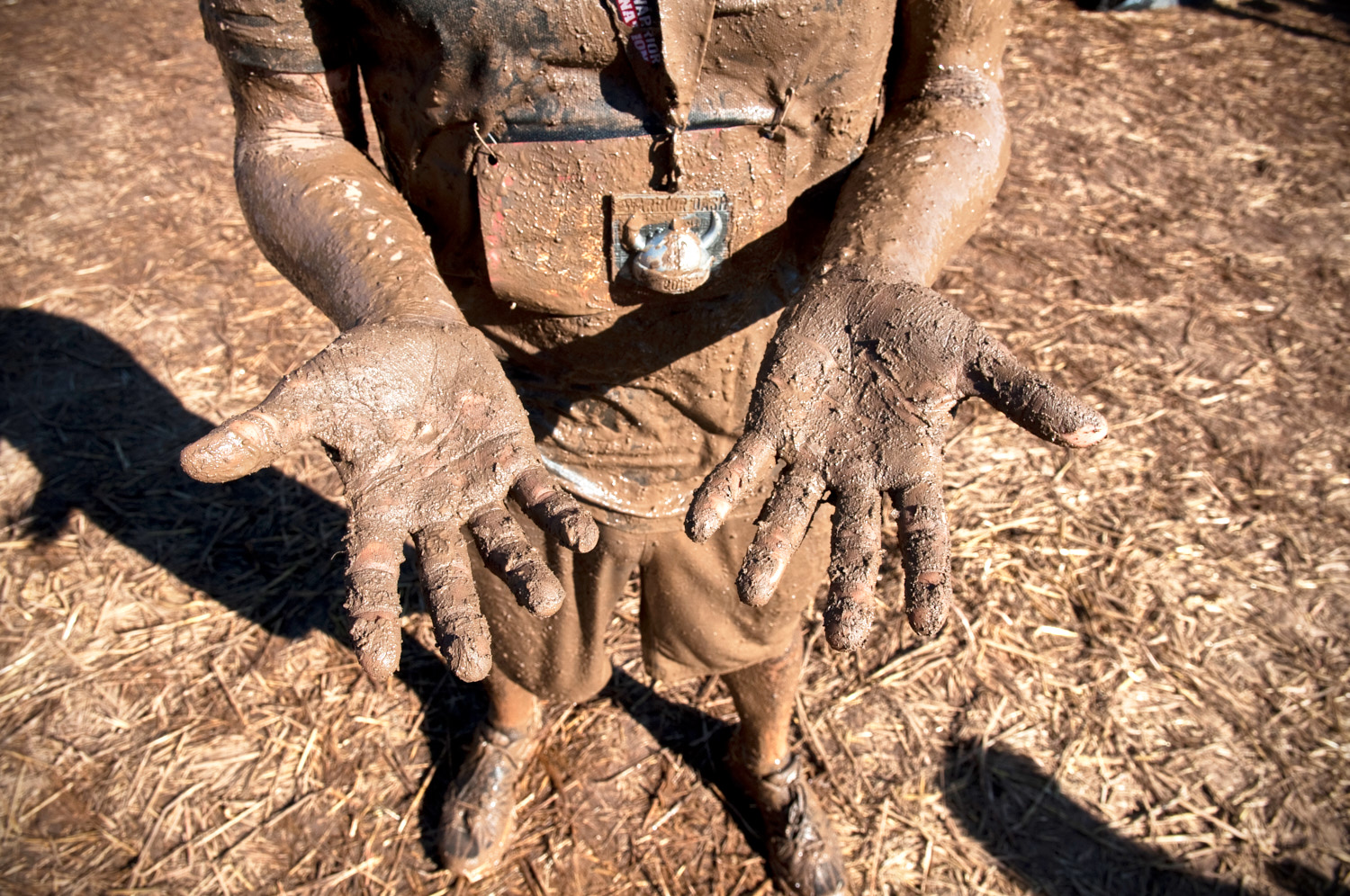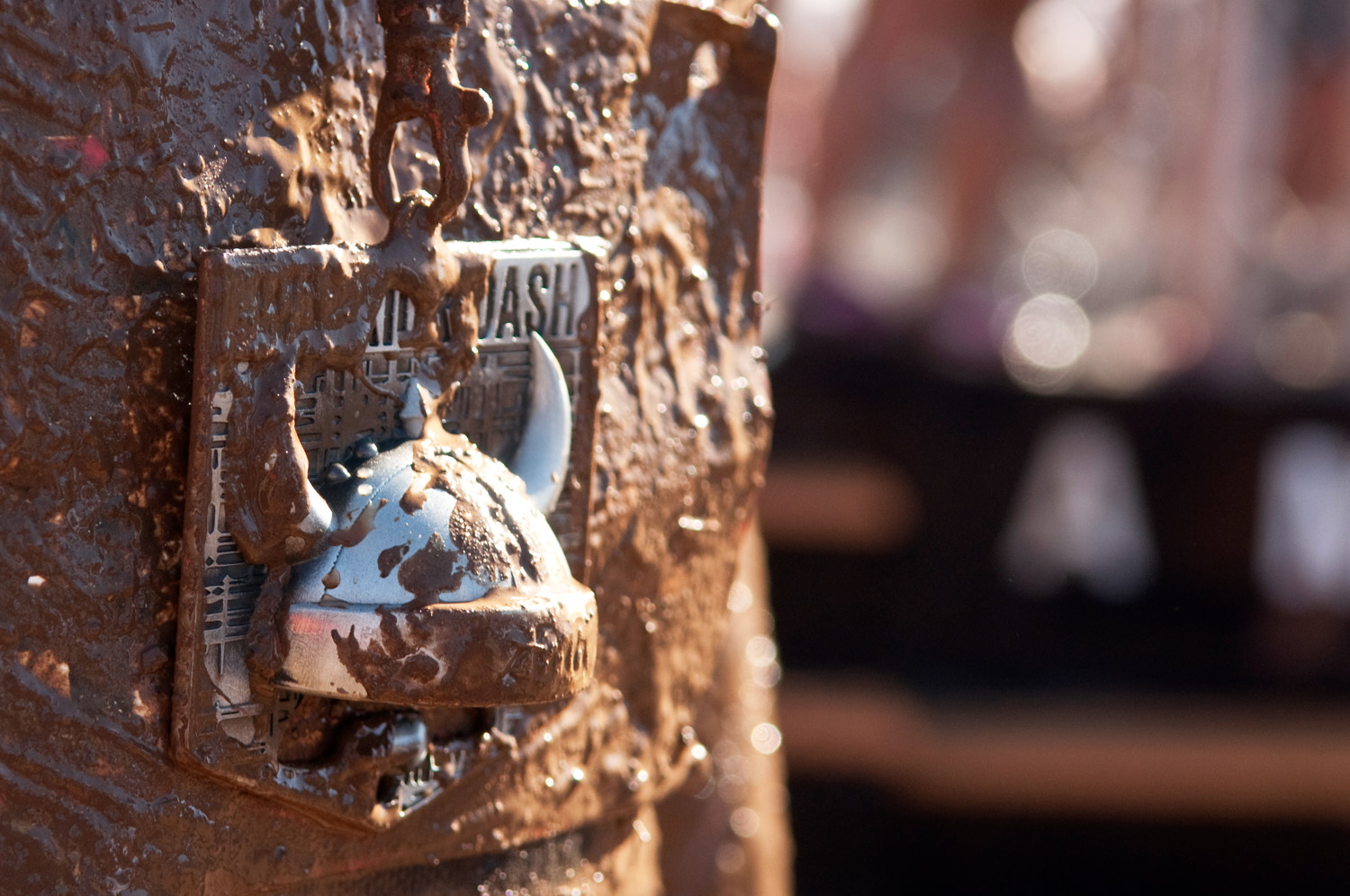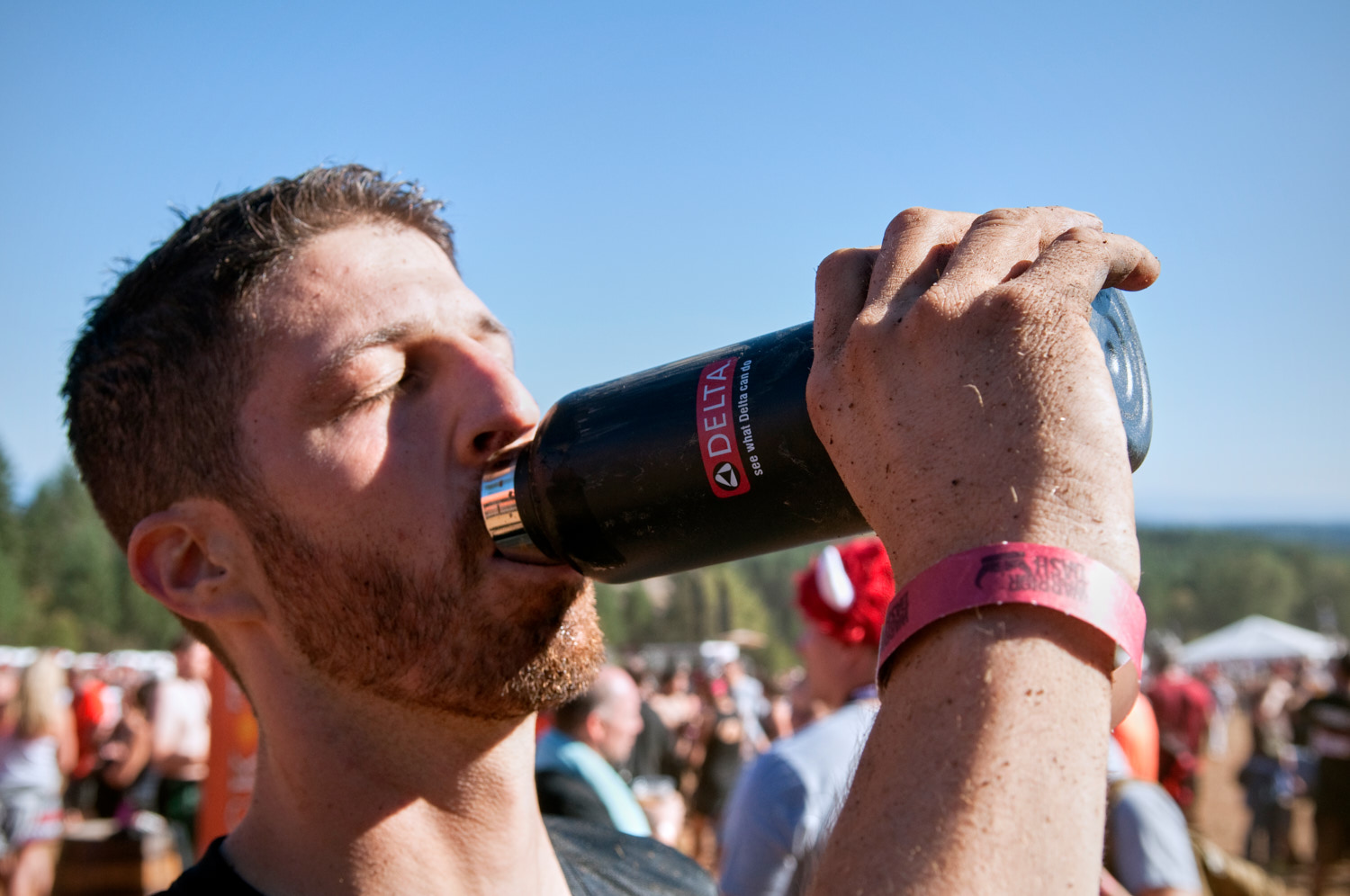 When I was clean and freshly showered off (no, I didn't do the karaoke), Chris and I hung out in the gorgeous afternoon sunshine, with beers in hand (my only 'food' of the day), watching the the other competitors finishing the course. We drove back to the city, marveling the scenery that makes even the freeway look beautiful, and spent the evening exploring the neighborhoods, and following through on that meal I was promised. (It lived up to the hype.)
14 hours, 1,800 miles, twelve muddy physical challenges, eleven tasting courses, and one good friend? That's a great way to spend a Saturday.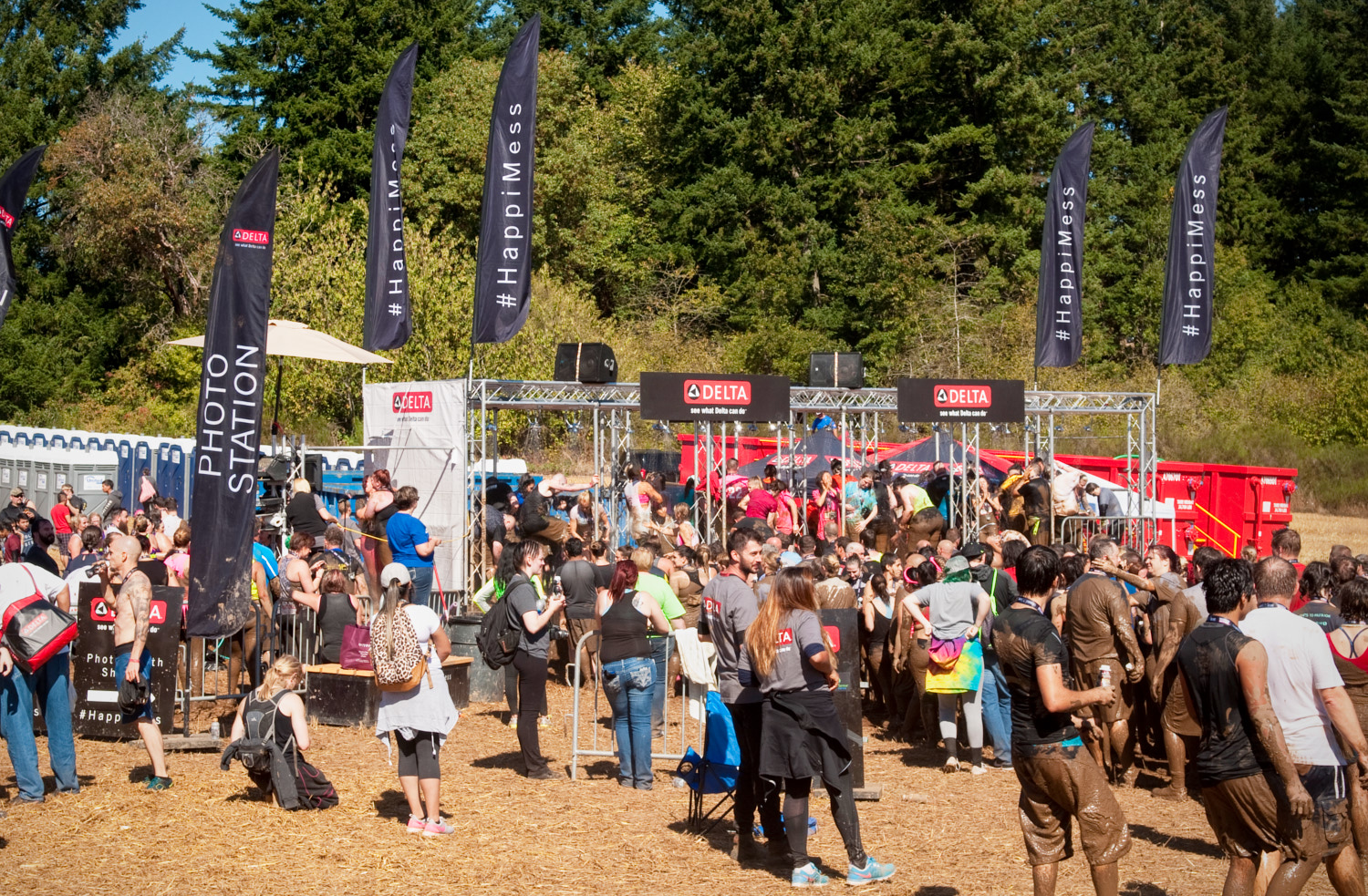 This post was sponsored by Delta, but all opinions are mine alone. Thanks for supporting the brands that make ManMade possible.