What's Good for August 2016: What We're Reading, Watching and Listening to This Month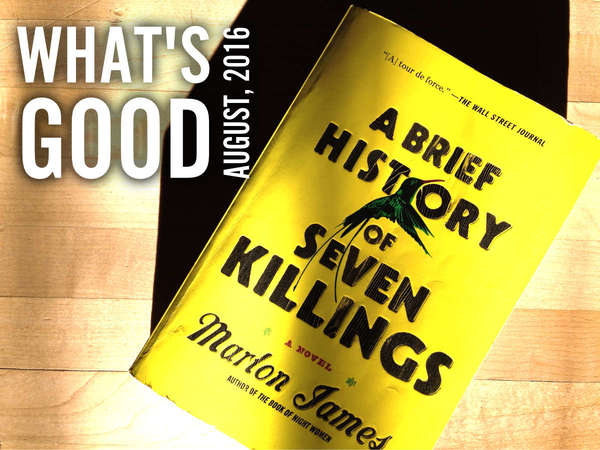 We're back with some of our favorite media for you to devour as the summer draws to a close. Here's what's good:
Reading
Chris:
I'm about two-thirds of the way through A Brief History of Seven Killings by Marlon James. It's a fictional exploration of the shooting of Bob Marley in December 1976, and the following decades of political, social, and criminal aftermath. I won't lie – it's intense. It has 50+ characters (and one of those little dramatis personae keys at the beginning, which I reference about every three pages). It feels like reading Joyce's Ulysses … Biblical in scale, and I'm looking up some fact or reference (or rocksteady or Jamaican ska record I want to check out) constantly. At some point, there will be an annotated version of this book. But I can already tell it's probably going to crack my top ten favorite novels ever.
I'm also putting in a plug for your local alternative weekly newspaper. Your city has one. Read it, especially in summer.
Bruno:
Funny … I'm also reading Maron James' A Brief History of Seven Killings. James teaches at Macalester college here in St. Paul (where I live), and since Killings won the Man Booker prize last year, he's turned into a serious local hero (evidently he wrote much of the book in coffee shops around town).
I'm halfway through it and … sorry, Chris, but it's not doing that much for me. It's obviously a work of creative genius (the writing is intense and innovative), but for some reason (probably it's just me) I'm finding it to be more of a slog. I'll stick with it till the end, though, just because so many friends have raved about it. Maybe I'll have a totally different opinion when I'm done.
David:
I've been reading (ok, fine … listening to the book on tape of) All the Presidents' Bankers by Nomi Prins, and it's pretty eye-opening. Also, kind of infuriating to hear about the constant struggle between financiers and the government to keep them from reaping huge profits by sinking the economy, then swooping in to save the day and reaping more profits from the chaos. My takeaway? Don't buy what you can't afford, a borrower's system is unsustainable in the long run.
Watching
Chris:
The most recent film I saw was "Hunt for the Wilderpeople" which is about as good as a movie going experience gets. It got a pretty wide release, so you can probably find in your town's arthouse theater. I didn't read the book, but apparently it's one of those films that actually improve on the novel. The story is solid, and the original score is really excellent, but the scenery is inspiring, and filmed in a scale you don't usually see in a film like this. New Zealand is quickly moving to the top of my list of places to visit.
TV-wise, I just got access to the seven part OJ documentary. I wish I had more time to watch it. I can't believe how engaging it is.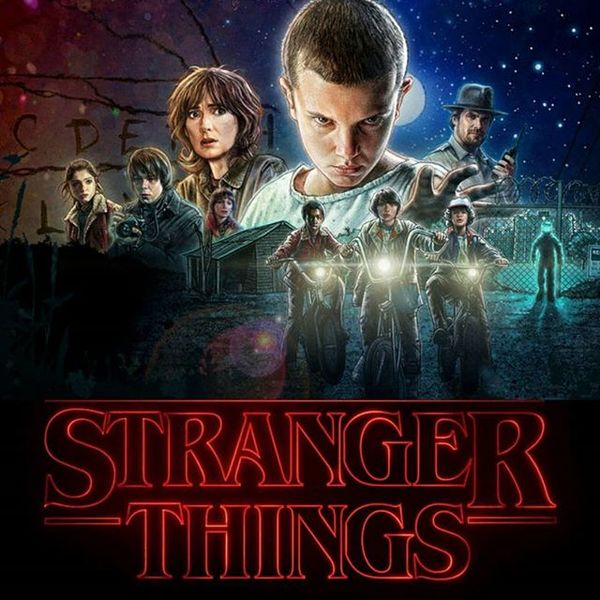 Bruno:
Stranger Things is worth watching just for the opening credits. Seriously. I'm usually the guy who fast-forwards through the title sequence just to save a little time, since the titles are usually a boring waste (looking at you, Deadwood and True Detective), but I actually found myself rewinding to watch the Stranger Things sequence again.
Oh, and the show's good too. It's a 1980s nostalgic sci-fi/horror/thriller, full of perfect period clothing, culture, and music references. If you ever played D&D, rode a banana-seat bike, or used an electronic product with a shiny 'Realistic' brand logo on it, then you're going to like this show.
David:
Vikings (on The History Channel) has been a brutal, interesting series and I just wrapped up the 4th season. It's hard to know how violent the times really were back then, but I feel it is probably pretty close to real life in many ways. Amazing to see the peasants and followers leave for years raiding and pillaging, and the wives and kids live out life on the shore until the sails show up on the horizon again.
Listening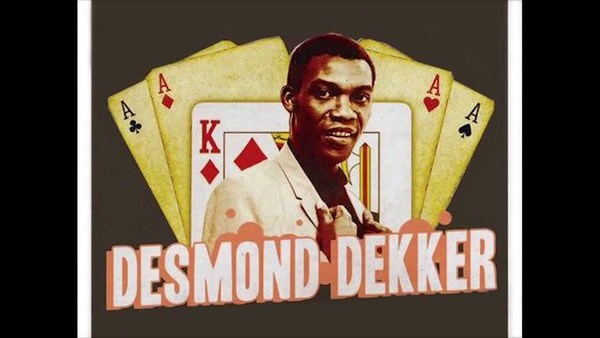 Chris:
Jamaican music! (See above). A little reggae, but mostly the other genres of dub, dancehall, rocksteady, and ska. I like learning how all these different artists play around within the restrictions of the form and add their own voices and spins. I'm especially interested in all the production aspects of selector and sound system identities, and how you can pick up on the little quirks and signatures of the musicians. I can just swim in all those delays and spring reverb smacks.
Bruno:
Pass. (Yeah, you can pass in this game … so what?)
David:
Macklemore & Ryan Lewis' new album This Unruly Mess I've Made. Great beats, great rhymes, a fun album to wrap up summer.
On MadeMade
Since summer's ending (yes, it is, deal with it), I thought I'd look back at some of the posts you guys have clicked on the most over the last three months. Here they are, by writer:
Chris:
Seriously, This is the Best $5.00 I've Spent on DIY Projects in Years
The Cocktail Every Man Should Be Drinking This Summer (It's not too late! Go make one!)
Your New Favorite Sunglasses: An Under $10 Pair that Fits Every Man, Every Time (and How to Make Them Better)
David:
Skillet Skills: 7 Meals You Can Make In a Single Cast Iron Pan
Upgrade Your Grilling Game with These 8 Amazing Homemade BBQ Sauces
Don't Waste the Summer: 25 Things to Make the Ultimate Warm Weather Bucket List (Well? Did you waste it?)
Bruno
Why We Meditate (and We Think You Should, Too)
We Thought These $12 Aviators Might Be Perfect for Summer. They're Not.
Justin
How to Improve Your Sleep Schedule: A Man's Guide to Feeling Rested
Five Poems Every Man Should Know…and Reference
9 Tips for Jumpstarting Your Morning and Improving Productivity