How to: Build Mid-Century Modern Inspired Kitchen Stools
Kitchen stools have that lovely versatile quality of providing extra surface space, seating, and (if they're suitably hip) stylish ambiance to any man's kitchen. And these gorgeous, black walnut and cherry stools do just the trick with their modern yet rustic sensibility. Inspired by the work of French woodworker, Boris Beaulant, Instructables user woodumakeit adapted the design to be more easily created in a typical American's woodshop.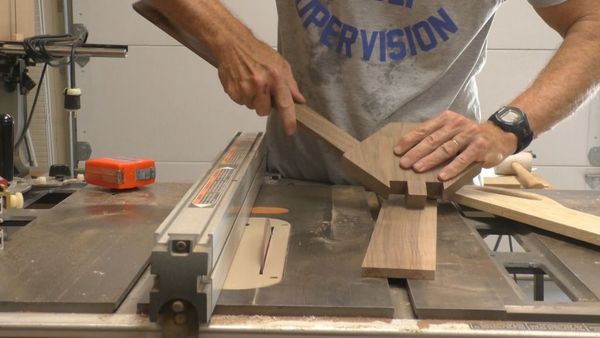 The plans obviously work with a variety of woods although I personally love the mid-century modern vibe of the dark walnut and cherry combination.
Click here to view the full guide from Instructables.com.