Your New Favorite Sunglasses: An Under $10 Pair that Fits Every Man, Every Time (and How to Make Them Better)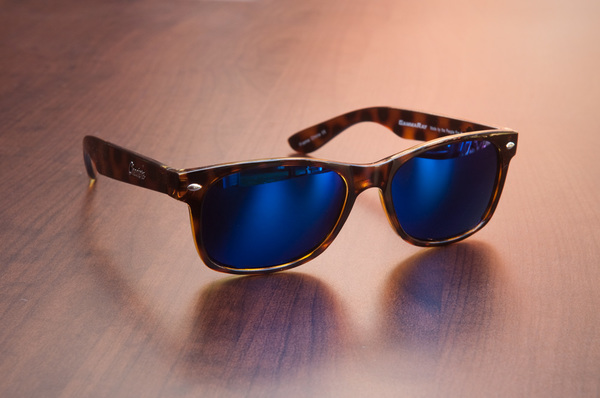 There's definitely a case to be made for the investment pair of sunglasses. That classic, quality pair that works with everything from a tuxedo to swim trunks and sandals. That pair that you're a little hesitant to spend the money on at first because you're used to losing your gas station glasses all the time, but find, once you own them, that you actually seem to keep track and take care of them at all times
We love that pair of sunglasses. But we also know that summer brings a lot of real adventures. Like, if you're doing these long days and warm temps right, there are actually dozens of times where a high-end pair doesn't make sense. Like any time you're in the woods, a mountain, the desert, on a bicycle or other human-powered transportation, or any time you're moving about near, on, or in a large body of water.
That's when you just need the everyday pair of glasses. A go-to, a standard, an option you can get in both brown and black and a slightly ambitious color for when you really want to embrace the season. That pair that you don't want to lose, but will gladly take on a backpacking trip or roller coaster. That pair that costs only $10ish bucks, but looks like they were made to fit on your face.
So, gentlemen, here's your new pair of standard, inexpensive sunglasses: the Gammy Ray Cheaters. They're polarized, styled after the classic Wayfarer design, and available on Amazon Prime with two-day shipping. I first learned about them last summer on Primer, and having spent a year with them, I've since ordered three more pairs. They're thicker, more comfortable, and way more stylish than the generic pairs you'll find at the discount store.
And? They come in more than twenty different colors, styles, and combinations, and they cost under $7.00. That's right. You can get three pairs in a variety of colors for about $20. Sure, they're made in China, not Italy, but the proportions are great, they'll fit almost any face shape, and did I mention they cost $6.94?
Except there's one problem: in an effort to make them Ray Ban-alike, there's a bit scripty, metallic "Cheaters" emblazoned on the side.
For many of us, that's not a big deal, cause who's looking that close at your sunglasses anyway? But for those for whom branding is always a little annoying, you can fix it. Here's how: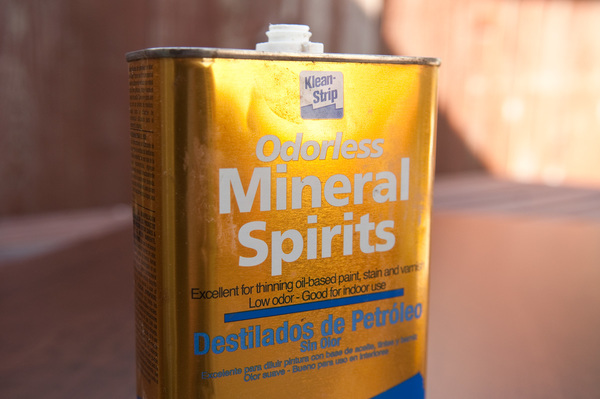 You can take off the decals with mineral spirits. Easily, and with no harm to the plastic itself. Mineral spirits are a standard petroleum distillate that any ManMaker can find a use for in the workshop. So if you don't already have some, it's worth picking up a can next time you're at the hardware store.
Just soak a paper towel in them a bit, and start rubbing away. It'll take a minute for the spirits to get inside the recessed logo, but you'll notice when the ink starts to disappear. Continue until gone.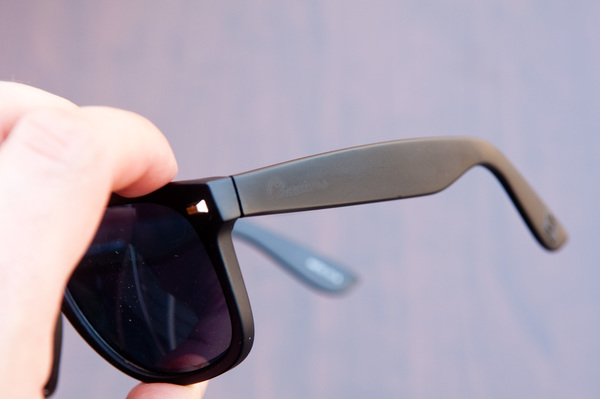 Once the gold or silver is gone, you'll still be able to see the etched logo a bit, but it's much less noticeable, especially after these start to get scratched up a bit with regular wear. And even if you can see the etching, it's definitely not gold, and that's good with me.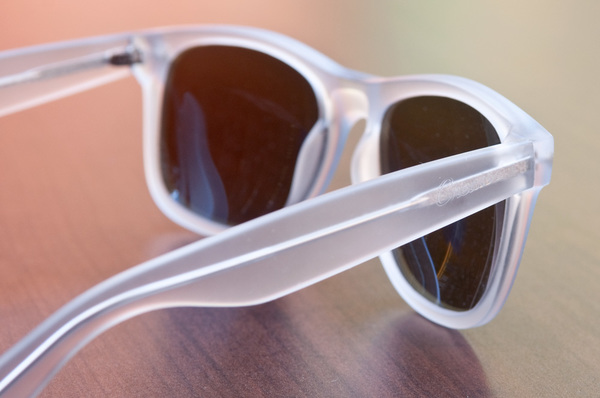 On this colorless pair (as opposed to the high contrast black), it's nearly impossible to make out what it says. And even if you can, who cares? For those of use less interested in drawing attention to our accessories, you simply end up with a classic look for $7 that you can risk if you happen to end up on a kayak or standup paddle board or high dive this summer. Which, if you're playing your cards right, you most certainly should.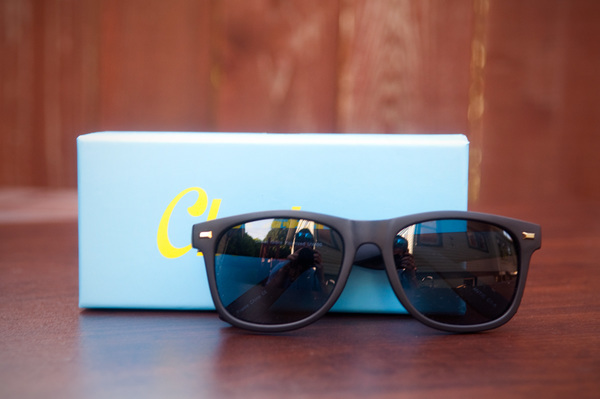 ManMade Recommended: Gamma Ray Cheaters Polarized Sunglasses: ~ $7.00 on Amazon Prime