Two DIY Outdoor Chair Projects for Your Yard or Patio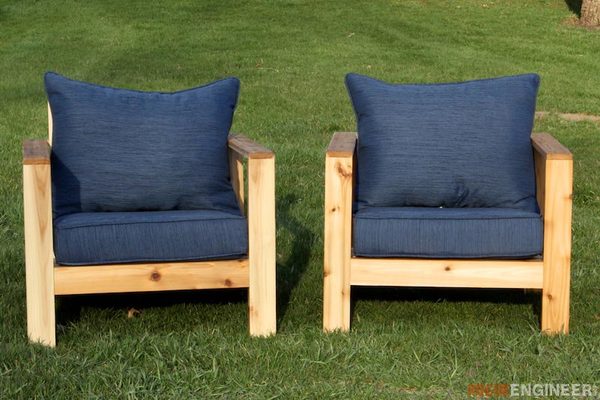 Finding a comfortable outdoor chair is a pain, so why not make one you'll love? Here are two chairs you can make this weekend. Here are two designs from Ana White and Rogue Engineer that will keep you and your guests comfortable during the next weekend BBQ.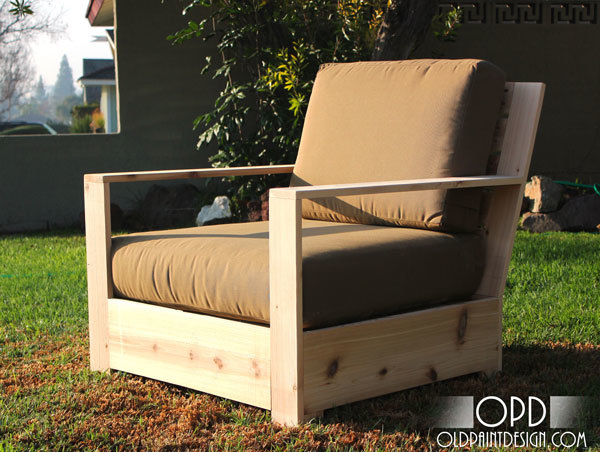 1. Belvedere Outdoor Lounge – This is a low and easy chair that you can sink in slowly and spend the rest of the night on the edge of dozing off. Using store-built cushions and a simple open design, it's a build that can be done easily and with only a few tools.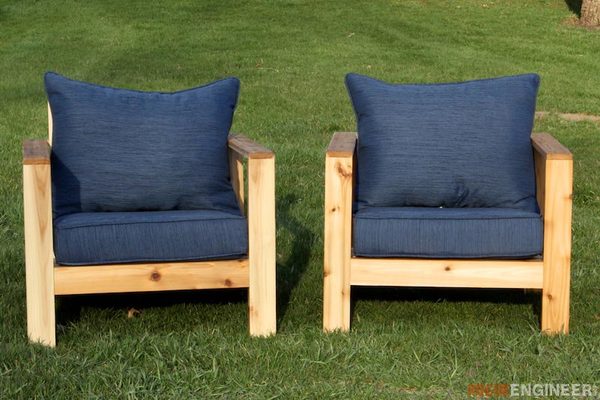 2. Outdoor Arm Chair – This is build more like a square Adirondack chair, with a flat seat that is made comfortable by a nice thick cushion. The lack of curves makes it a simple project without too much set-up or complicated tools.
Now there's no reason for you to pull back out those old ratty lawn chairs, make a set of these and you'll wonder why you didn't build a pair years ago.