9 Rules for Creating the Perfect Weekend Getaway with Your Friends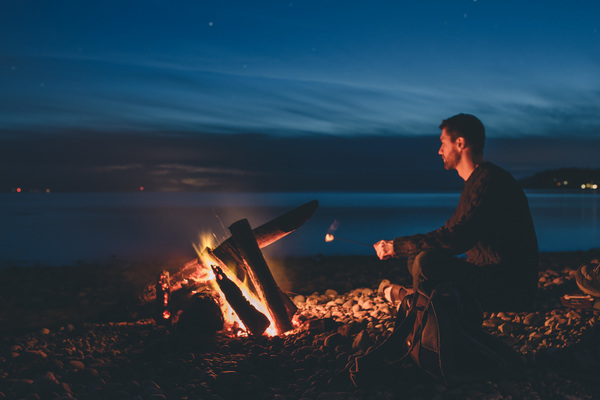 Getting out of town for the weekend makes a difference. It's not just a change of scenery from the rest of week, but there's also that subtle thrill of simply being away. Of going outside. Of spending time in a different location, seeing different sights, hearing different sounds. And there's also the intimacy factor. Nothing is better for old friendships than spending time together. You get to be with those you know so well in a place that you don't. You explore together, figure things out, enjoy a breakfast at 8:00, a lunch out on the trail, and a cocktail at exactly 5:00pm. Or 2:30… hey, you're on vacation.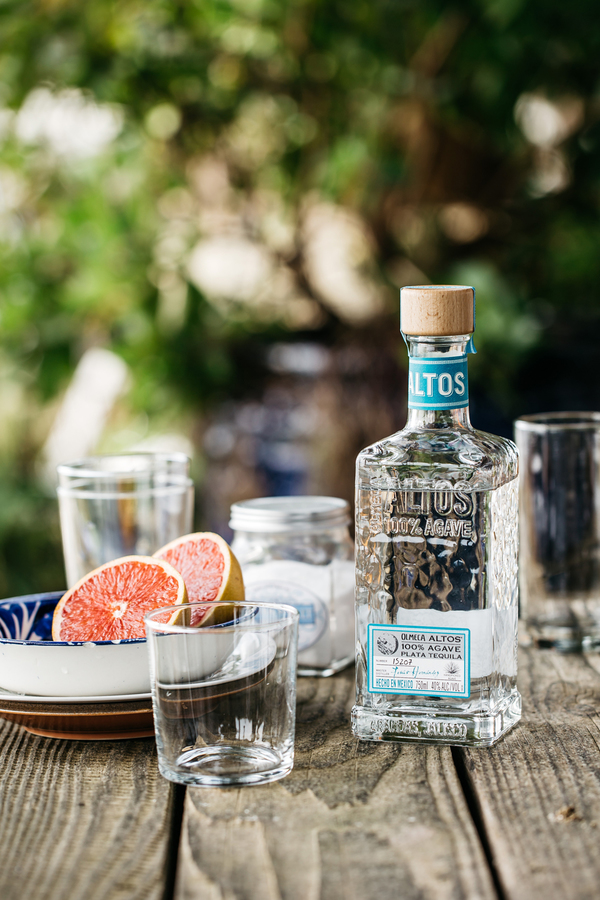 So, here's how to get out with your crew. That doesn't just mean "the guys" … it means the people that you actually want to get out of town with. To help, we partnered with Olmeca Altos Tequila. Altos is a versatile and delicious tequila that adds a supreme taste to your favorite libations all season long. It was born from a unique collaboration between Altos' own Master Distiller Jesus Hernandez and the internationally renowned UK bartenders Henry Besant and Dre Masso. The creators saw a unique opportunity in the category to create an exceptionally high-quality tequila at an affordable price. Oh … and it's completely delicious.
Olmeca Altos recently released a new member of their crew: Altos Añejo, aged for 18 months in charred oak barrels for a smoothness that complements the bold agave flavors perfectly.
Rule #1: Travel cannot be more than 4 hours. You've only got the weekend, and it's important to max it out as best you can. Which means you gotta be able to get there by Happy Hour on Friday and not have to leave until after lunch on Sunday. So, pick somewhere within driving distance. Or at least a plane trip short enough that you can get through security, take off and landing, and be in the rental car in just a few hours.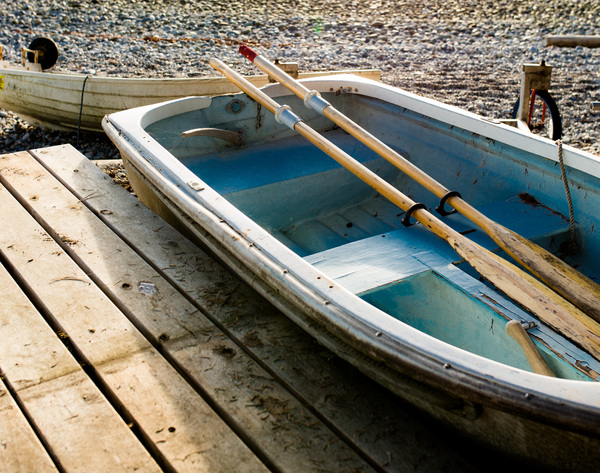 Rule #2: Pick from one or more of the following: Forest, body of water, mountains or geological formations, small town Main St., or cultural event.
Rule #3: One activity per day. We're looking at you, Type A overschedulers. By which I mean me (#maninthemirror). The point of getting out with your crew is to not do what you do during every other day of the week or weekends spent at home. Plan one thing that comes after a late breakfast and before an afternoon nap. Preferably involving a boat or hiking boots.
Rule #3: Cook all your own food and make all your own drinks. You can eat at restaurants in your own town. Come up with a meal plan, do the shopping together, pay for the groceries together, and cook together. For each meal, designate one head chef, one sous chef, and one person to handle KP. For dinners and happy hour, one person makes the cocktails. Speaking of which….
Rule #4: Everyone enjoys the same cocktails. No "this beer is Jeff's and this bottle for Steve" nonsense. The point is to make things as easy as possible for everyone, and build camaraderie. That means everyone eats the same food and enjoys the same cocktails.
Our vote? Pick something that's 1) easy to make 2) super flavorful 3) made from high quality ingredients and 4) has a relatively low alcohol content so you can sip on them all day. We're recommending The ManMade Paloma, a classic warm weather drink from Mexico. But instead of just throwing together cheap tequila and bottled soda, this one uses fresh ingredients, high quality Olmeca Altos Tequila, tons of fresh citrus juice, and a flavorful grapefruit + lime salt garnish to bring everything together.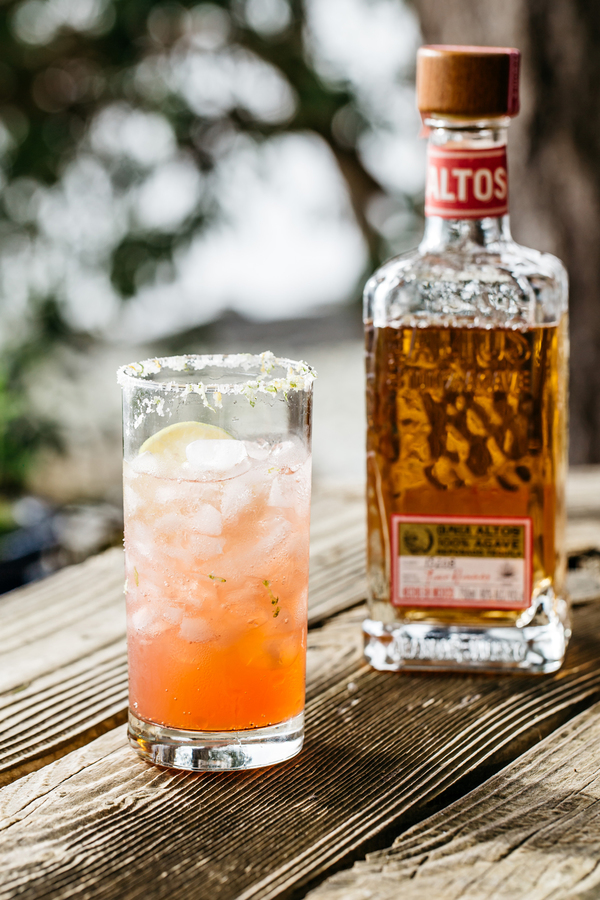 This is the recipe for one serving, but you can whip up a huge batch at once and serve it from a pitcher. Just be sure to stir things up to combine before you pour, and top each glass with lots of fresh ice and plenty of club soda.
The ManMade Paloma:
2 oz Olmeca Altos Blanco or Reposado Tequila
2 oz fresh squeezed grapefruit juice
1 oz fresh squeezed lime juice
1 oz 1:1 simple syrup or agave nectar
Club soda
Garnish: citrus salt (see below)
Combine Altos Tequila, juices, and simple syrup in a cocktail shaker. Shake vigorously to combine, then pour in a 10-12 oz "tall" glass that's been rimmed with citrus salt and filled with ice. Top with lots of club soda and garnish with a lime wheel.
Citrus salt: Before juicing, remove the zest of one medium grapefruit and two or three limes. Combine with 1 tablespoon of white sugar and a quarter cup of coarse kosher salt. To use, rim a cut lime around the edge of the glass, then dip into the salt.
Rule #5: Spend as much time outside as possible, AKA Pack Layers: The Japanese have a concept called shinrin-yoku (森林浴), or "forest bathing" Here, human beings literally breathe in compounds produced by trees, which have been scientifically proven to reduce stress, anger, anxiety, depression and sleeplessness. Seriously, look it up.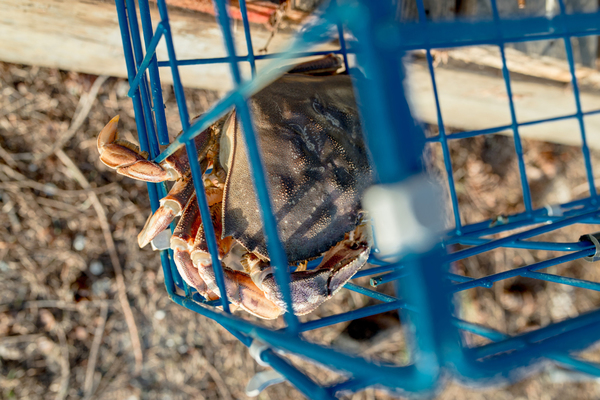 If you're not hanging out near the woods, that's fine: just being outside gives you a chance to soak up whatever goodness in the air your situation provides. So, pack whatever it takes to stay outside as long as possible.
Rule #6: Music must be played constantly. Whether it's your buddy strumming an acoustic by the fire or a taking advantage of someone's killer playlist collection, the tunes should be streaming all day. If it's nap or reading time, just switch to latin jazz. Play by "Empire Records" rules: one person plays DJ for an hour, and every one gets one, and only one, veto per day.
Rule #7: There must be open flames. Preferably a campfire, but an indoor fireplace will do just fine. Barring that, a charcoal grill should be used whenever possible, even at breakfast. If you can't manage any of those, at least use a lantern or outdoor candles to keep the bugs away. Nothing creates a restful mode like fire.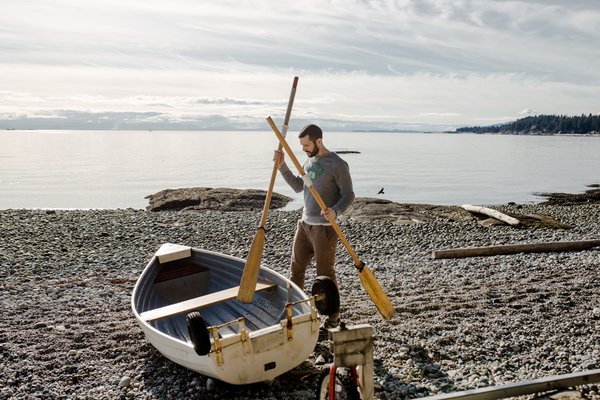 Rule #8: You'll sleep when you're dead. Or at least on Monday. There are other ways to get rested besides sleep. (See Rule #5). If you're not staying up well past midnight solving the world's problems with the people you like most, you're doing it wrong.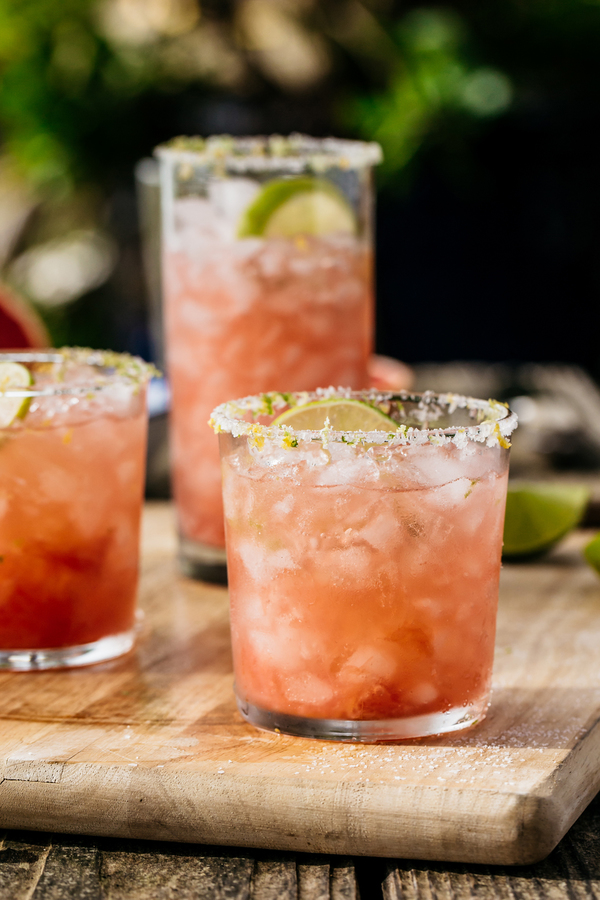 Rule #9: Always get an extra bag of ice. From packing coolers to cocktails, you're gonna need it.
This just in! Altos has added a third member to its tequila lineup: Altos Añejo, oak-barrel-aged for 18 months and crafted using the same artisanal production methods as its predecessors – Altos Reposado and Altos Blanco.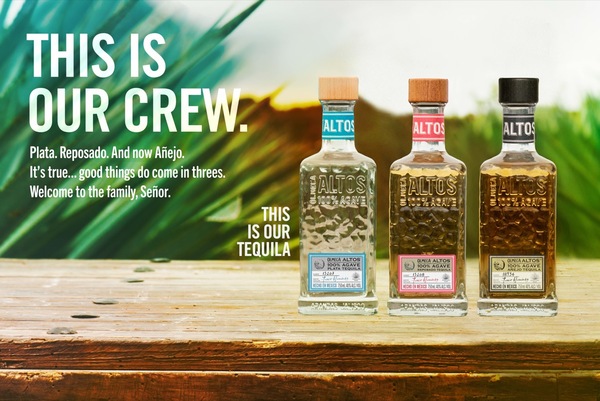 More photos!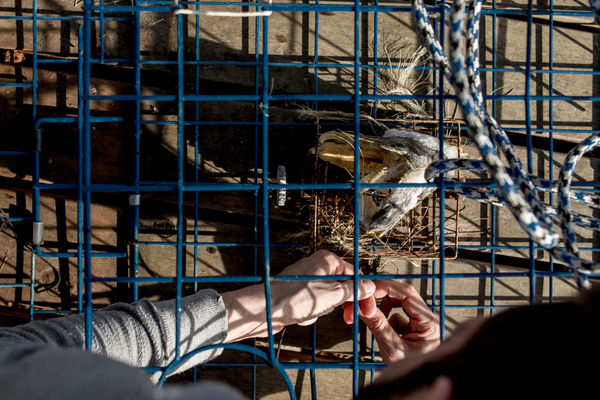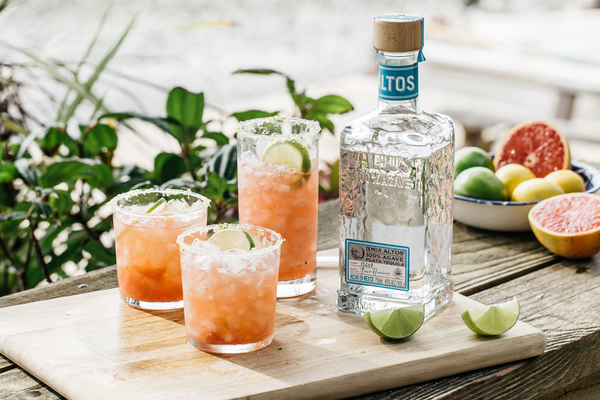 This post is sponsored by Altos Tequila. Thanks for support the brands that support ManMade.