A New House Gets a New Workbench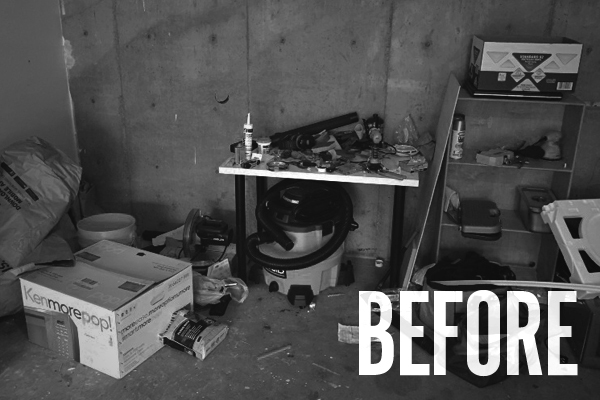 ManMade reader Alan recently bought his first home, going from a one-bedroom apartment in a busy urban neighborhood to a three-bedroom house just south of downtown Portland, gaining lots of space and a new sense of quiet.
On the top of his list for the new spot? The same as many a ManMade reader: a new place to work on his own household, creative, and DIY projects. First step – a new workbench in his new garage to provide a solid surface to bang around, and keep his tools organized.
Alan says,
The new workbench would be the starting point for a bunch of my other projects this year so it made sense to tackle it first. To start I combed through Pinterest for the best workbenches and looked for modifications that I would want on my workbench. Even though the perception is that Pinterest is only good for weddings, crafts, and food recipes, there is a ton of great content there for woodworking and workshops and is perfect for visually searching. I decided to base my design off a simple Family Handyman design and then customize it to make it longer, more durable, and add more storage.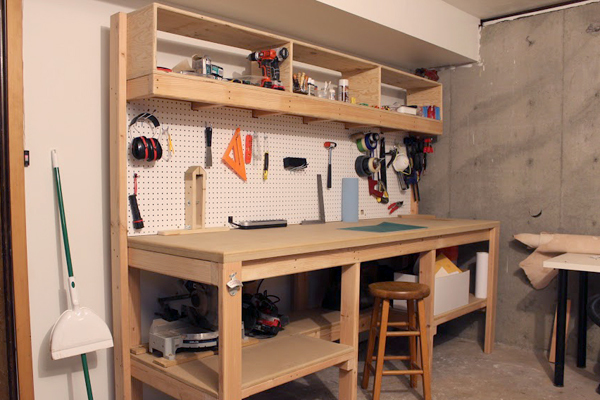 The top consists of a double layer of MDF, laminated with glue and held together with short screws for a secure bond. There's a nice little cut out in the base shelf for a stool, and some cool features, like a "sweep hole" cut out for easily getting dust and chips into the garbage, and, of course, a bottle opener. I like that it's a great garage design, intended for all sorts of household tasks and repair projects, as well as leather and paper crafting, some light woodworking, and the like.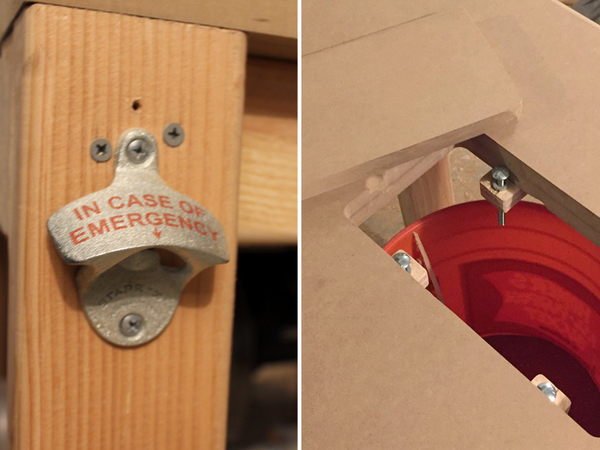 Check out the full build process on Alan's Medium post – My First Side Project of 2016: Building a Workbench