How to: Make a Masculine Treasure Box (with a Secret Hidden Compartment)
We've said it before, and we'll say it today: every man needs his own keepsake box. You know, all the trinkets and masculine things that enchant you as a child that your father probably had thrown into an actual box…or in my dad's case, a tiny dresser drawer. But now here's a stellar guide to not only crafting your collection, but building your own sliding tray box to keep all your treasures that includes a built-in, hidden compartment for the super-secret gadgets.
On quality keepsake boxes, Theodore Roosevelt wrote in his autobiography:
We used to wait in the library in the evening until we could hear his key rattling in the latch of the front hall, and then rush out to greet him; and we would troop into his room while he was dressing, to stay there as long as we were permitted, eagerly examining anything which came out of his pockets which could be regarded as an attractive novelty. Every child has fixed in his memory various details which strike it as of grave importance. The trinkets he used to keep in a little box on his dressing-table we children always used to speak of as "treasures." The word, and some of the trinkets themselves, passed on to the next generation. My own children, when small, used to troop into my room while I was dressing, and the gradually accumulating trinkets in the "ditty-box"—the gift of an enlisted man in the navy—always excited rapturous joy.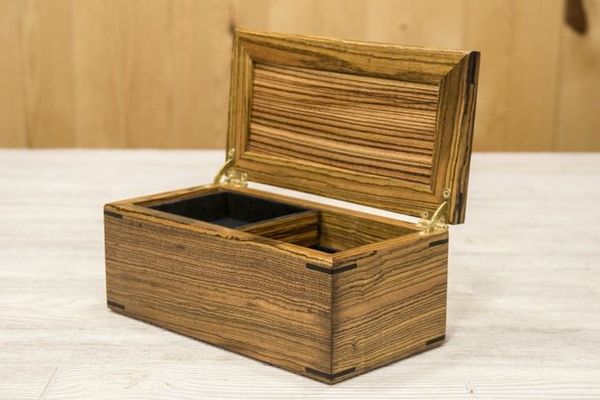 Check out the full tutorial at Instructables.com and take a look at the video below.