Dappered on a Dime: How to Get a Great Suit without Breaking the Bank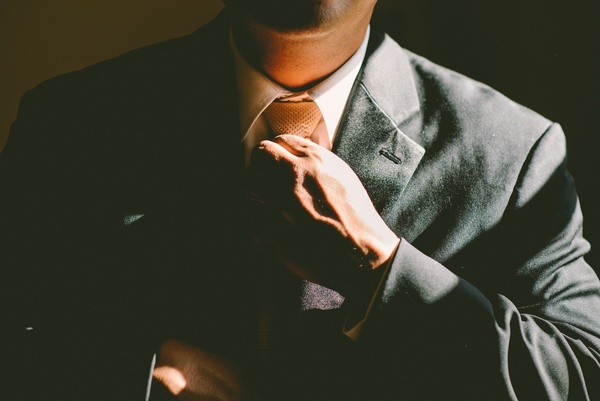 Every man needs a suit. There are many times in our life that dressing up calls for a bit more than a collared shirt and sneakers. But dressed to impress can mean shelling out a huge chunk of change. Here are some tips to get yourself a suit without breaking the bank. Keep in mind, no good suit is going to come for free, and you definitely get what you pay for. So plan on spending at least a few Benjamins to get set up right. Here are a few things to look for when figuring out what you need to make the right call on your pick.
1. Don't settle for off-the-rack fit. Get your suit tailored. It's the icing on the just-spent-all-that-money-to-look-sharp cake. While it's tempting to grab a suit from a local source and ignore the one-size-fits-all bagginess, a bit of custom work can make the difference between Mr. Bean and Mr. Bond. The fit and hang of the suit makes it look great but also more comfortable for a full day of wear. A tailor can make small alterations to the fit of the garment, but make sure it's a pretty good fit to start to minimize the work needed to make it work for you. Also, a bit long in the sleeves and legs is better than too short. $25-$50 for a better fit.
2. Get the right cut – Suits are made to fit different body types, so buy according to that cut. The most typical cuts are: Slim, Modern and Classic.
Slim – This style is best as a daily wear, and can be dressed up with a vest or down by ditching the tie; but will look a bit informal at classier events. As the name implies this suit is cut slim without much excess fabric and is more associated with a European style. The pants and arms are tight, but shouldn't be restricting to movement like reaching arms above your head. This fit looks great on trim guys, where too much bulk (fat or muscle) is in short supply. Most men will find the jump to slim fit a bit much, so this is a good choice for your second suit.
Modern –This fit is a cross between the classic and slim, with a bit more room in the legs and arms. The fit of this suit can be a bit more forgiving, but still looks trim enough to really stand out in the crowd. While it's still a perfectly good choice for slim guys, if you're a bit more muscle-bound this is the fit for you. Most men will be comfortable with a modern fit suit as the first choice into the world of dappered up.
Classic – This is your dad's suit, clean and simple with plenty of room to move and all of the classic looks you associated with the classy gentlemen of the last generation. This is what most department store "off the rack" suits will be cut like. For most of us this suit is ok but just won't look like a finely tailored as either the slim or modern cut. If this is what is already in the closet, take it down and get it tailored to fit and you'll definitely look like a winner.
3. Colors matter – While black is a smart looking color, just about the only time it's appropriate is at a funeral or black-tie event. Opt for charcoal or dark gray for a more versatile look. As far as patterns, a thin pinstripe looks classy, and lends a bit more formal look to the suit, but solid colors are more versatile.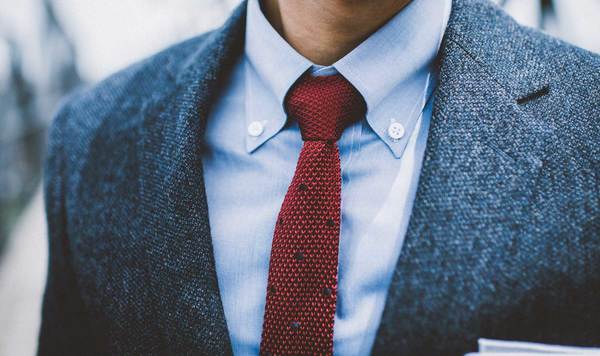 4. Accessories – Ties, and vests can turn the suit from daily class to high society. For daily use, go with a thin, light patterned tie with a simple tie clip. For a dressy upgrade, add a vest and thicken up that tie just a bit. For a bespoke upgrade, consider the knit tie.
Now that you know a bit about what you want, take a look at a few outlets that have just what you need:
1. Combat Gent – This company has been making a name for themselves with great quality at affordable prices. Expect mostly modern and slim cut suits, with a great variety of designs and colors to fit your taste. $200-$400
2. Indochino – Another online company offering custom suits with excellent selections. The suits are high quality and look good enough to wear straight out of the box. $350-$450
3. Modern Tailor – This is the full build-a-suit service. Choose the materials, the details, the fit, and just about everything else about it, then upload measurements and the suit will be tailored to fit exactly. There is decent pricing and high quality materials so the suits should be a good fit for a good price. $250-$450
4. JC Penny's – There are plenty of brick and mortar options to get a suit, but at the lower end of the pricepoint JCP does well with their suits especially during sales. Claiborne is well-known and well-made so keep an eye out and score a deal when the opportunity comes up. $200-$500
Now there's no excuse to skip the suit, you can have a few extra bones to spend on a few classy accessories like a few tie clips and pocket squares. Do you have a few tips on what you look for in your favorite suit?