Quotes Brought To Life: My Favorites From Zen Pencils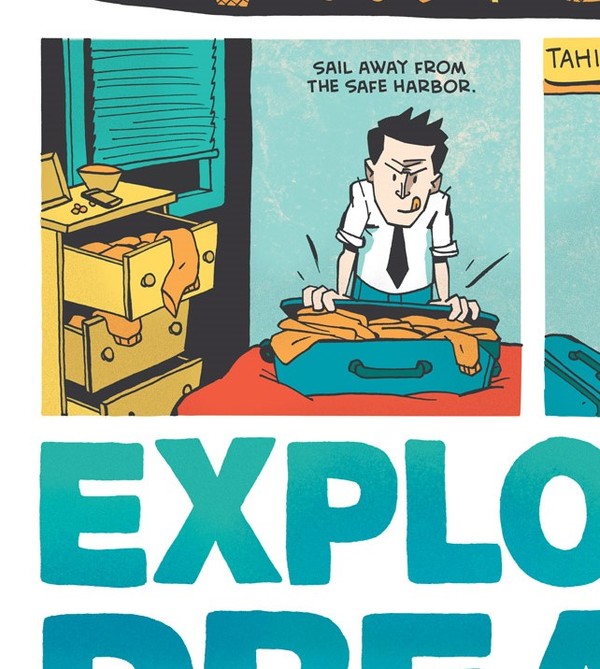 Zen Pencils has taken the time to turn my favorite quotes into illustrated pieces that somehow bring the message to life. Here's Teddy Roosevelt, Robert Frost, and Jacob Riis. Inspiration is just about guaranteed. I keep a book of quotes. It's something I turn to often for a pick me up when life gets a bit monotonous. I wake up each morning to a C.S. Lewis Quote on my wall, and I see them daily flash across my computer home screen. There's something powerful about listening to the wisdom of others. When I found Zen Pencils, I immediately lost a few hours of my life combing through the almost 200 well illustrated versions of quotes from just about everywhere. After that, I've been back often to browse thorough to my favorites and I always come away inspired. Here are a few of my favorites:

Here's another that I've always loved, but somehow looking at the story depicted it has a bit more meaning for me.

Another massively inspiring voice from the past is Robert Frost. I never thought to look at this very popular quote of his this way, but it makes sense and has changed a bit of my perspective on this amazing journey we all take down the path of life.

Take a look at all 188 illustrations at Zen Pencils, but be sure you have the time to get lost in this new perspective on old words.