15 High-End, Long-Lasting Goods that are Worth the Splurge
Here at ManMade, "value" is all about getting a product which has a quality you're comfortable with at a price that you're comfortable paying. For us, that means we're rarely recommending "luxury" goods, and instead, looking for pieces that will last lifetimes for a fair price. And sometimes, having the top-of-the-line grade of goods are simply worth the investment. Here are fifteen we think are worth paying for.
1. Leather boots that can be resoled. Since it's winter, let's begin with footwear that will keep you warm and dry. A pair of all-leather, Made in America boots might set you back $200-$250, but properly cared for, they'll last as long as you can walk in them.
ManMade Recommended: Red Wing Heritage Iron Ranger, from $250
2. A serious butcher block cutting board. Big, sharp knives require a large work surface. Look for a nice, thick board made of end grain. Here, the tools slice in between the wood fibers, which will naturally heal themselves and maintain antibacterial properties. Lasts decades.
ManMade Recommended: John Boos Reversible Chopping Block in End Grain Construction, 24 by 18 by 2.25″, Maple – $280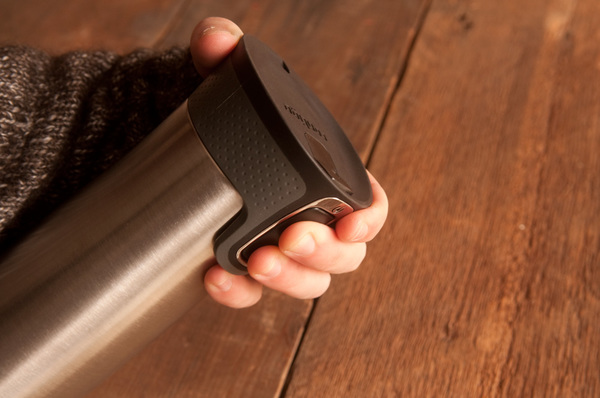 3. The best travel mug. When its something you use every day, there's a reason to get the best. Thankfully, in the sphere of travel mugs, the "best" only costs you $20.
ManMade Recommended: Contigo Autoseal West Loop Stainless Steel Travel Mug with Easy Clean Lid, 16-Ounce or 20-Ounce
4. A legit wool blanket. Nothing keeps you toasty this time of year like an American wool blanket made from American sheep in an American factory. Well, except for wool from New Zealand and Canada and Scotland, who all know a fair bit about sheep, but the point is: not acrylic, not made in a sweatshop. Yes, paying $150-$300 is totally worth it. Once you snuggle up with a special someone on a winter's eve, you'll know why.
ManMade Recommended: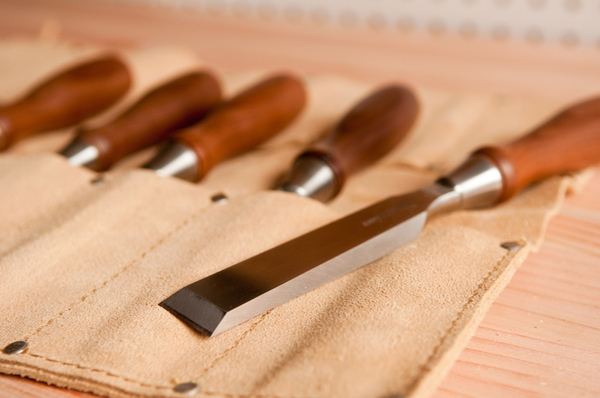 5. A really nice set of bench chisels. A chisel that won't stay sharp or feels awkward in your hand is not frustrating, it can ruin your wood stock and project, and potentially be very dangerous. If you're ready to step up to a real set of chisels for fine joinery, don't skimp and save until you can get a set your proud of, and can sharpen for the next fifty years. (Hint: they don't sell these at the home improvement center). Start with a 1/4″ and 3/4″, then fill in what you need from there.
ManMade Recommended:
6. That $70 bottle of Scotch. A standard bottle of whiskey is 750 ml, or a "fifth" of a gallon, or 25.6 oz. That's about sixteen 1.5 ounce servings (a "shot"), and if your Scotch costs around $70, about $4.40 a glass. Cheap? No. But considering you pay at least that much for an average draft beer, twice that much for a cocktail at a restaurant, and almost four times that much for the same whiskey at a high-end bar, it's worth it every once and a while. Sure, find the budget bottles for your average week night, but being able to invest a little more cash up front and sipping slowly for a few months nets some true pleasure and a great night in.
8. A high-quality 12″ stainless steel fry pan. The key to getting deeply flavorful food and great crusts from your stovetop is an evenly heated pan with just the right surface to promote browning and caramelization. A tri-ply stainless steel skillet does exactly that, and goes easily from cooktop to oven to finish cooking. (Works on your grill grates, too).
ManMade Recommended:
9. A professional level camera lens. Great photos are about great light and composition. But some serious glass can certainly help. In our experience, a better lens helps to turn out much better images than a better camera body. For creative types and makers, its often helpful to know that your gear is top quality. What you need to work on is your technique.
ManMade Recommended:
10. A high-end pair of sunglasses. You might think: why spend $100 on a pair of when I always lose or break my $20 ones? Because if you pay $100 for sunglasses, you won't. It's the cheap models that snap or aren't worth keeping track of. Buy a good pair of shades, and you'll be surprised how motivated you are to take care of them.
ManMade Recommended: Ray-Ban RB2132 New Wayfarer – $70 and up
11. A SawStop Table Saw – Patent and litigation controversy aside, ask yourself: is one of your fingers worth $1400? Is the continued use of your dominant hand to play music, touch your kids, or write your masterpiece worth $2000? Mine is. If you're a serious DIYer and make countless cuts each week, this is a major innovation that actually works. Thankfully, they're among the best reviewed models in their class. Save up, and use often.
ManMade Recommended:
12. A breathable rain jacket. Call us crazy, but with today's modern materials, there's simply no reason your core should be wet during winter and spring. That soggy look works for no man.
There's lots of options to check out, but here a few solid models to get started:
13. A burr coffee grinder. Yes, you can make great coffee at home. The key: proper technique, and fresh ground, high-quality beans. Over the last few years, the home burr grinder has become much more affordable. They're easier and cleaner to use than blade grinders, and simple help to turn out the best cup of coffee one can make at home.
ManMade recommended: Bodum Bistro Electric Burr Coffee Grinder – $99.95
14. A proper set of cocktail glasses. A properly made drink deserves a proper glass. Your arsenal is thus:
6 oz. coupe glass for martinis, drinks served "up" and bubbly things
8 oz. rocks glass – neat whisky, simple cocktails, or drinking "on the rocks."
16 oz. highball glass for "tall" drinks, or cocktails that are mixed with lots of ice and soda for slow, cool sipping
Stemmed wine glasses for wine and everything else
Get glass that's bubble and defect-free, and feels right in your hand. Buy four of them. Otherwise, the style is up to you.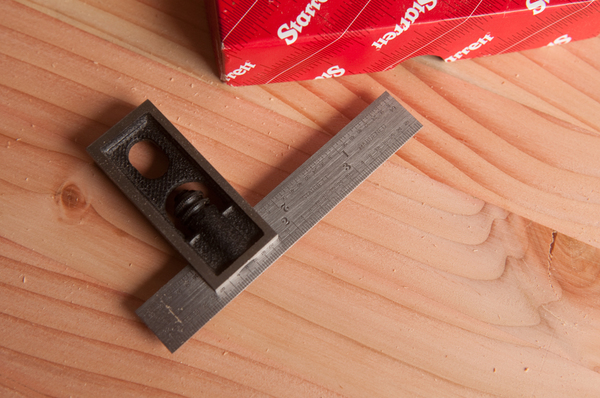 15. A Starrett Woodworking Square. There are other measuring devices, and then there are those made by Starrett. You'll have to pony up a bit more upfront, but these will outlast your project making days, and maintain serious value when you've retired and ready to sell it.
If you already have a 12″ combination square you like, try the Starrett 4″ double square (pictured above) to supplement, and experience the quality. You'll be convinced… and then replace your 12″ with the Starrett, too. They just work.
ManMade Recommended: