Make This: Modern Wooden Side Table from a Serving Tray
Head to any discount store or the cookware section of a higher-end grocery store, and you'll all kinds of cool acacia and olive wood and walnut cutting boards and serving strays with rich, striking grain patterns.
The DIYer will, of course, then say: we should totally make something out of those. Anna got creative with a round serving tray and some hardwood dowels to create this mid-century inspired side table.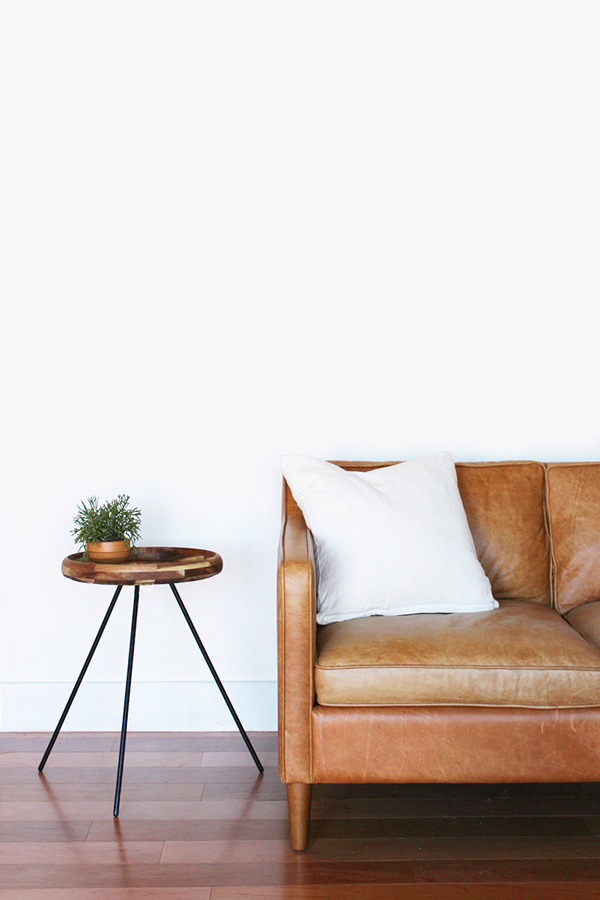 She came up with a leg bracket system that's pretty similar to one of my first DIY projects ever, way back in 2007. There, I used steel rod rather than wood doweling, which might be a good upgrade here if you're worried about stability or the legs breaking.
Check it out at Homemade By Carmona: DIY Modern Side Table