Want to Learn How to Make this Holiday Wreath Trio? Join Us for a Free Workshop!
It's not quite time to start ManMade posts with " 'Tis the season to make stuff" but it'll be here plenty soon. Two weeks sounds about right.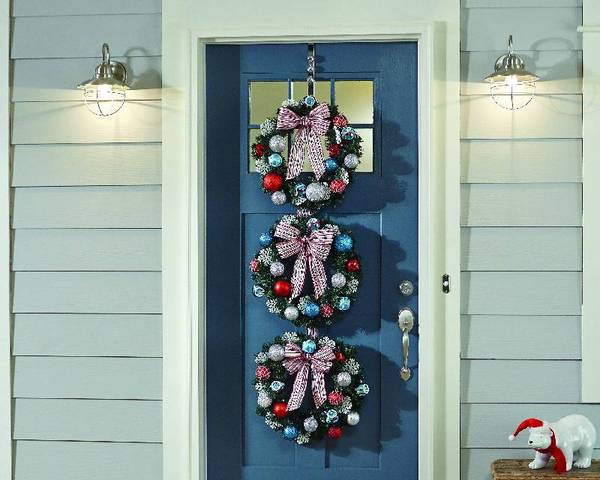 Which is perfect, because exactly in two weeks, we're teaming up with The Home Depot for an in-store DIY Workshop to help you (and your home) get seasonal.
If you want to learn how to make your own trio of wreathes, you can sign for this free DIY Workshop at your local Home Depot on Saturday, November 21, just in time for the holiday season. It's available at Home Depot locations all across the U.S., and it doesn't cost a cent to learn.
The DIY Workshop will cover the basics of building this easy project, using only materials found in the store. We'll build one from scratch, and discuss the simple construction techniques, material selections, and ways to customize it to fit your personal taste and space.
The DIY Wreath Trio Workshop takes place on Saturday, November 21, 2015 from 10:00 – 11:30AM. You can find more details and register at the Home Depot Workshops page. Next week, I'll be building a customized version on this project for my own home, and sharing the process with you. Stay tuned.
h, and get this: If you live near Portland, Oregon, I, Chris Gardner from ManMade, will be teaching the workshop at the Beaverton Home Depot (Store #4018 4401 SW 110th Ave). If you're in the area, this is an awesome opportunity for me to meet and collaborate with ManMade readers, and I've love to hang out with you and make some stuff for a day.
So, head to the Home Depot DIY Workshops page to sign up, and we'll see you next Saturday.

Thanks to Home Depot for sponsoring this post and making ManMade a partner for the 2015 DIY Workshop series. Thank you for supporting the brands that make ManMade possible.