Sand Casting on The Beach: Artist Makes Furniture from Molten Metal and Sand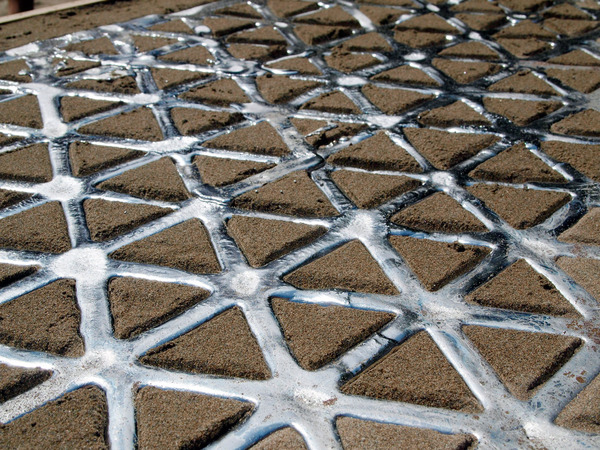 Sometimes we just love to see a craftsman have some fun with a design. Most of the time all we see people make on the beach is a sagging sand castle. A designer decided to take some time to craft a pewter desk using sand on the beach as the mold and it turned out amazing. Metal casting is a simple concept, make a void and fill it with molten metal, then wait for it to cool. The real skill comes with building a form that accurately molds the metal into something amazing, and that is where designer Max Lamb excelled using simple beach sand and plenty of patience.
Max compressed the sand and carved out the table design with just a kitchen knife, racing against the tide and Sunset to get it formed and poured. After the pewter cooled, the unearthing was like digging up a buried artifact from another world.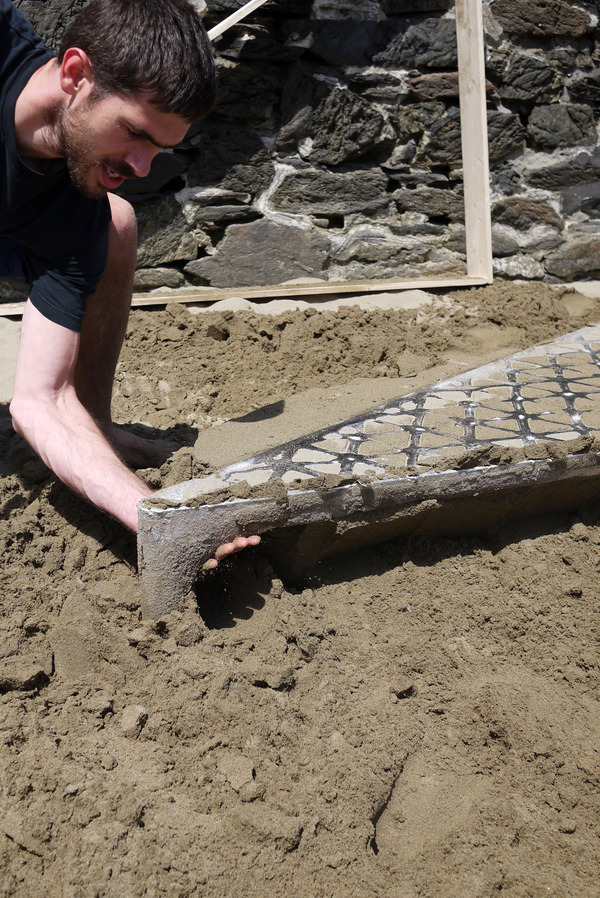 While beach sand isn't fine enough to really show detail, this rough design turned out well and polished up well.
This got shared a few years ago, so check it out if you haven't seen it or its definitely worth a revisit on Gessato: PEWTER CAST DESK BY MAX LAMB