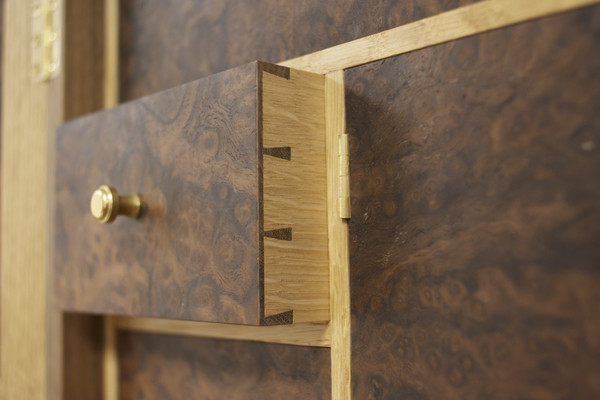 I recently picked up a new dovetail jig to make some drawers. After getting the basics under control I took a look around at some of the more artful joints out there. I definitely have a ways to go.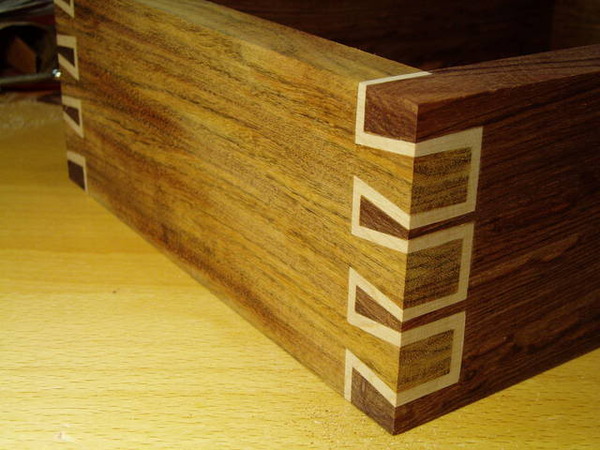 1. The Hand Cut Double Dovetail – This joint is very involved, but with the right contrasting woods it really stands out. This tutorial walks through the complex steps of cutting and re-cutting the joint for a stunning reveal.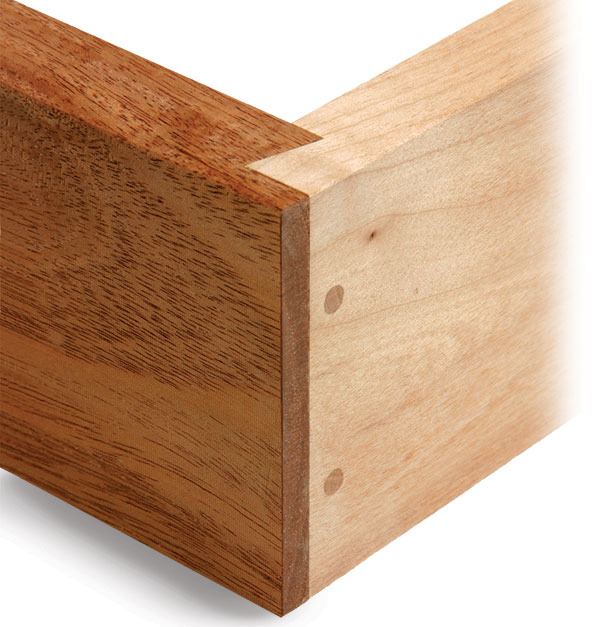 2. The Rabbeted Dovetail – This complex looking joint has a simple but classy look with dowels to pin it together. Look for the tutorial on this joint about halfway down past the sliding dovetail tutorial.
3. Sculptural Dovetail – These hand-cut joints have an incredible look that just shouldn't be hidden. This is just an example of how far down the road of art this joint can go. There's no tutorial on how this was made, but click on the link for a few more interesting angles.