5 Table Saw Jigs Every Woodworker Should Have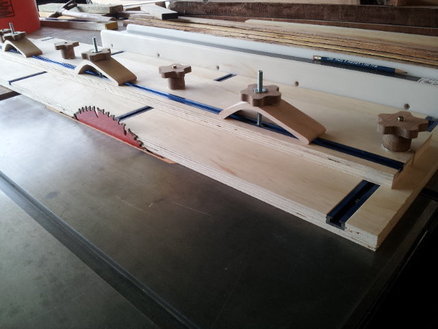 I spend quite a bit of time setting up for projects on the tools. It's amazing how much time it takes to make a few simple yet complex cuts. For the type of cuts that happen often, it makes sense to make a few go-to jigs to help with those annoying set-ups. One of my favorite places to find jigs and other ideas is homemadetools.net. This massive encyclopedia is a great place to browse for ideas or search for specific items that you may find a need for. Here are three jigs for the table saw that will likely get used the second they're done:
1. First, if you don't have an awesome crosscut sled, you'll want to start there. This one is a great beginner project.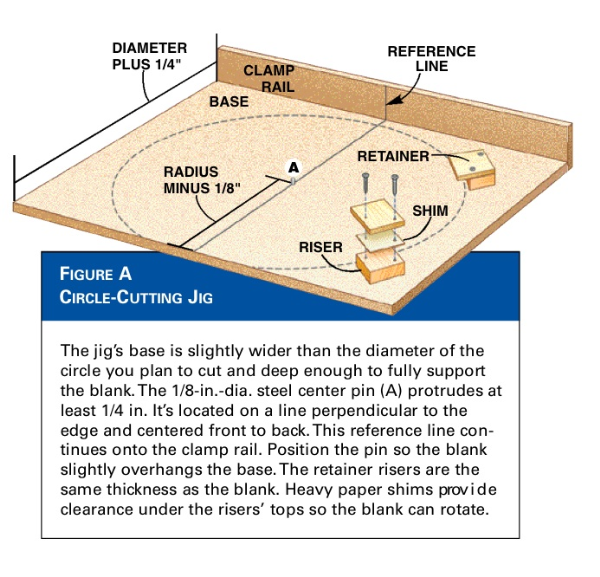 2. Circle Cutting Jig – The circle cutting jig is something that you don't know you need until it's done. From clocks to tables to wheels for toys, the wooden circle is very useful just about everywhere in the shop. The table saw is the most accurate way to cut a large wooden circle, and while it takes a bit of time and can get very dusty, it is a great jig to have hanging at the ready.

3. Taper Cutting Jig – While tapers aren't used that often, this jig will likely make it a much more common embellishment on pieces coming out of the shop. A simple taper lends just a bit of class to a piece, and this simple jig makes cutting one as easy as setting an angle and getting right into the cut.

4. Kerfmaker Style Box Joint Jig – The box joint adds strength and style to boxes and drawers, and requires no special bits or tools. The key to solid joints is set-up and without an accurate and repeatable cutting jig it just doesn't fit tight enough to be effective or beautiful. If you're staring down a number of drawers on your project list, this jig is exactly what you should be building before tackling them.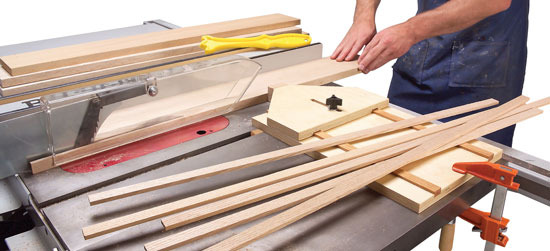 5. A thin rip jig is an awesome way to create thin strips of stock for small parts, wood laminations, or square doweling. The finished piece is the offcut (the part that falls to the outside of the blade, not the fence side), which keeps the strips the same width, no matter where the fence is set.
Do you have any favorite jigs that you use on the table saw, or other tools in the shop that you consider an essential to woodworking? We'd love to hear it!