The Shape of Things to Come: How an Industrial Designer became Apple's Greatest Product.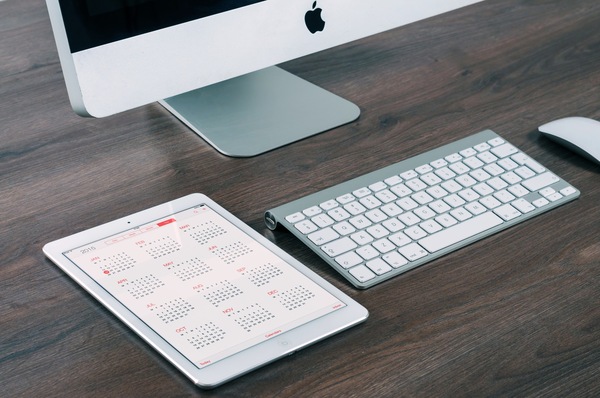 Jonathan Ives is perhaps best known as the British man with the soothing voice who's been featured in the Apple ads of the last couple years. He's currently the Chief Design Officer at Apple and one of the most influential designers alive. Steve Jobs called him his "spiritual partner at Apple" and this profile from the February 2015 issue of the New Yorker is one of the best articles I've ever read on the process of design.
The article follows the career of Jonny Ives, the rise of Apple's rebirth, the design of the Apple Watch, while also raising greater questions about the world creators inhabit. I can't recommend it highly enough. It's long, but absolutely worth it.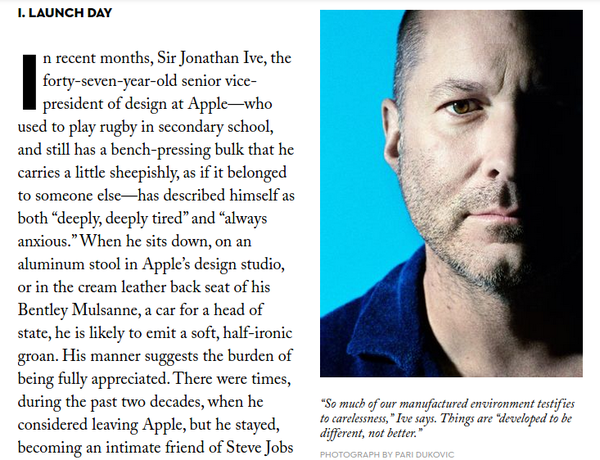 Check it out for yourself here, or if you already feel the need to build your own working Apple II watch, you can do that too.