ManMade Essential Toolbox: Why You Need a Full Set of Hex Keys (Allen Wrenches). Here's What to Get.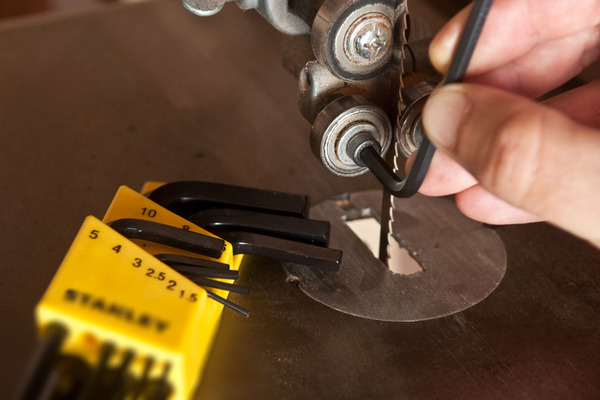 If you're anything like me, your first set of hex keys came with some generic tool kit someone gave you before heading off to the freshman dorm. They were wrapped in wire and wrangled around a key ring. They worked, kinda; they were constantly tangled and forever frustrating, but they sorta got the job done, and so they stayed. Friends, it's time to upgrade. Clear out that drawer of leftover z-things from IKEA builds or the included pieces from tool assemblies, and get something that works. Because the deeper you get into DIY tasks and projects, the more common hex sockets become, and you're gonna adjust them.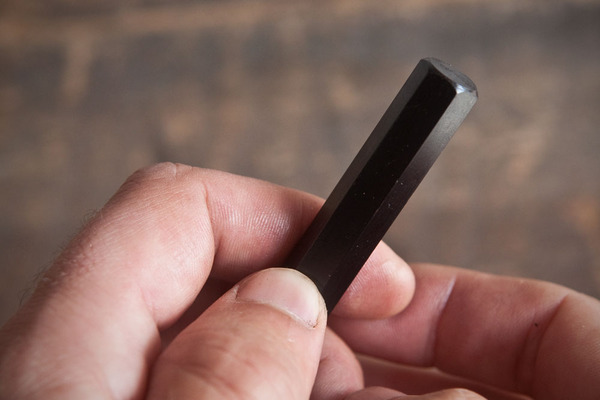 What's a Hex Key and When to Use It:
Hex keys, commonly called Allen Wrenches after William G. Allen, who patented the die forming process in 1910, are, simply, hexagonal bars intended to drive hexagonally socketed hardware. They're light and easy to use, and allow the hardware to be driven without touching the outside of the head and rounding it off, or even eliminating the use of a head altogether (as in a set screw). They are commonly L-shaped, and either end can be used, allowing you to apply torque via the angle, or increase reach by using the long side.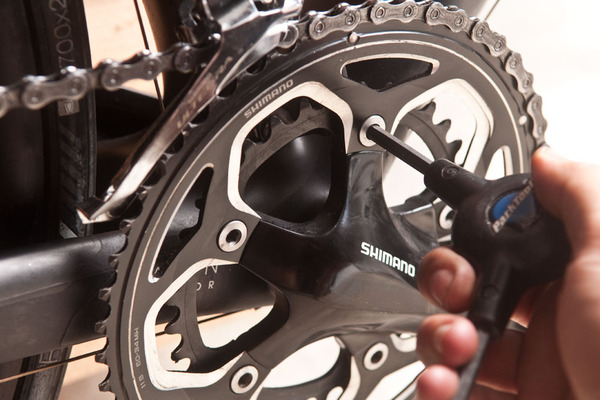 This type of hardware is all over your life: it's common on furniture, automotive and motorcycle parts, toys, appliances, power tools, as well as hobby tools like electric guitars. They're the dominate form of hardware in the bicycle industry. Even if you don't ride bikes, they're essential to making sure your kid's bikes are safe.
They're quite common in the workshop, as well: my table saw, router table, and band saw all use them for tune-up and maintenance of fences and moving parts.
What to Look for in a Hex Key Set:
The best Allen wrench sets are made of high quality steel and have long or extended arms to allow you to reach into small spaces for adjustments. They should have chamfered edges on the drive ends to allow them to be inserted easily and avoid stripping the fasteners. Some have ball ends on one side, allow you to drive at an angle off-axis to the hardware, which can be helpful for tight places.
Sizes come in both SAE and metric, and you'll want both. In this era of overseas manufacturing, your metric wrenches will likely see more use, and the millimeter sizing is actually much more straightforward to use. Once you become accustomed to what these look like, it's easy to identify a 4, 5, or 6mm hex head by sight, speeding up the process.
Whichever set you buy, make sure it has an indexed storage caddy that allows you to keep you wrenches together, organized, and sized appropriately. If you a pegboard user, be sure there's a hook included to hang things easily.
Which Allen Wrenches Should You Buy?
The most common and versatile are the classic L-shaped wrenches, so start there. Get a long reach set for easier access, in both metric and SAE sizes. Kept free of rust via an oxide or stainless steel finish, these should last a lifetime…or at least until you lose one.
ManMade Recommended: Stanley 85-753 22 Piece Long Arm SAE & Metric Hex Key Set – $10.42
Hex Insert Bits or Allen Drivers turn your cordless drill or driver into a powered Allen wrench or hex key. Look for sets in both standard and metric sizes, either as standard 1″ insert bits (designed to use in an adapter) or longer quick change bits.
Standard: 5/64, 3/32, 7/64, 1/8, 9/64, 5/32, 1/4, 7/32, 3/16″
Metric: 2, 2.5, 3, 4, 5, 6 mm
You'll never assemble a piece of IKEA furniture without these again.
ManMade Recommended:
My personal favorite and most commonly used hex wrenches are these 3-way sets from Park Tool, who make tools for bicycle mechanics. The y-shaped handle makes applying torque a breeze, and they're super easy to grab and use. Plus, the larger size makes them easier to track and harder to loose. You can use 1-2 tools on a project, instead of six. They're commonly called "the 4-5-6" or the "2 through 3" wrenches.
Park Tool also makes a great set of p-handled wrenches that are very long, and provide the ultimate way to apply torque to hard-to-reach bolt heads.
ManMade Recommended: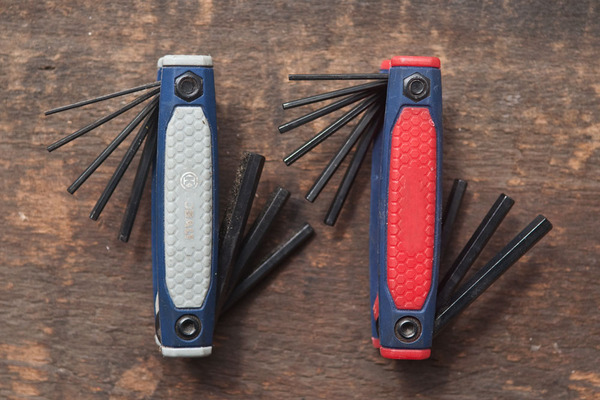 Lastly, these folding Swiss-Army style sets are great for quick, obvious adjustments. They're not as versatile (single drive side), but the pivoting handle provides ample torque for quick jobs. This is what I keep in my to-go toolbox and they suffice for most on-site jobs.
ManMade Recommended:
Here's all those links again, for ease. I'd buy them in this order:
Classic L-Shaped Wrench Set
Insert or Driver Bits
Y or Handled Wrench Sets
Folding Hex Wrench Set