How To: Build a Mid-Century Inspired Wireless Audio System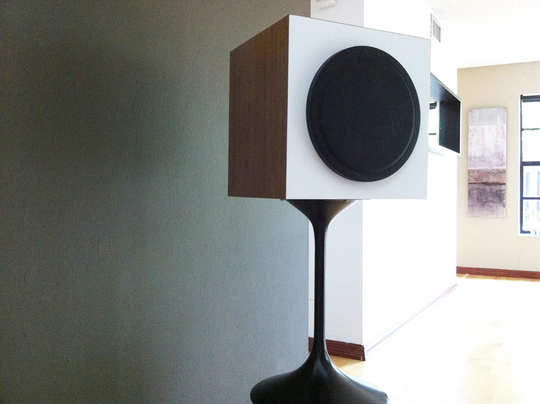 The mission? Make a moveable, wireless audio speaker system that can be controlled by an iPhone and blends seamlessly into an impeccably curated mid-century modern decor.
Mission accomplished. Joel Pirela created a custom wood cabinet that sits atop a Tulip-style base (from an old Bose 901 speaker), and can be used anywhere close to a power outlet. The cabinet houses a computer speaker system and an Apple Airport Extreme, which streams iTunes wirelessly to any location. The outside is covered with a speaker grill attached with magnets, and an inexpensive walnut veneer.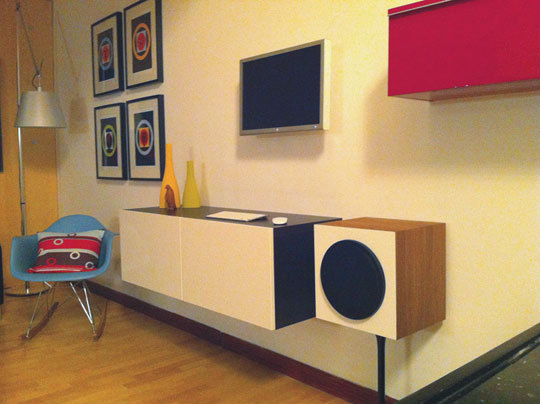 Read all about the build, the essential components, and the inspiration from the project at Unplggd.