How to: Make Your Own LEGO Christmas Ornaments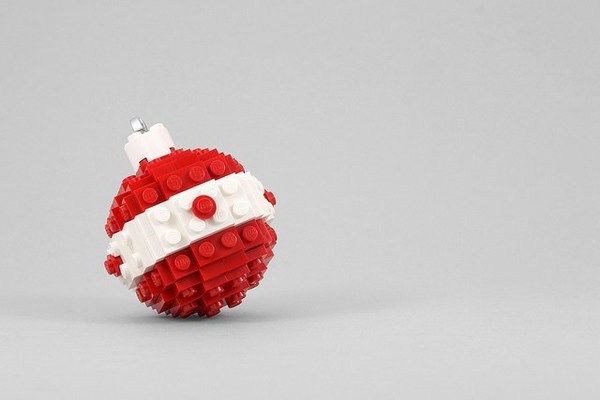 LEGO artist and mastermind Chris McVeigh offers twelve original tutorials for making your own holiday ornaments from your favorite bricks. Perfect if you want to make some for yourself, or to give as a gift to your geekiest of friends. There are pop culture-friendly designs like the Death Star and Millenium Falcon, as well as seasonal trees, gingerbread houses, and a variety of bulb ornaments.
Chris says, "I love the challenge of building something fresh and unique with Lego. And when I come up with something I'm proud of, I'm happy to share the model files with fellow builders."
And then, there's my favorite, the holiday turkey:
Boom! Hilarious, and genius.
Get the full how-tos and parts list from ChrisMcVeigh.com: LEGO Ornaments