ManMade Giveaway: Win One of Five FREE Copies of Make It! Secondhand Chic
Hello, ManMade land! Last week, I mentioned I'd participated in a new publication,Make It! Secondhand Chic. I also mentioned that this week, we'd be doing the first of what I hope to be many ManMade giveaways, in which we'd give away five FREE PDF-versions, and so here we are!
To be entered, all you have to do is say hi in the comments below, making sure you enter a valid email address, so we can let you know if you win! And you can increase your chances by sharing the goodness on Facebook or Twitter. Just use the easy buttons below!
Below are the intro pages to two of the five projects I wrote and and photo'd. It's all about repurposing and reviving thrift-store and flea market pieces to make 'em fresh again, and I must admit, it's pretty cool.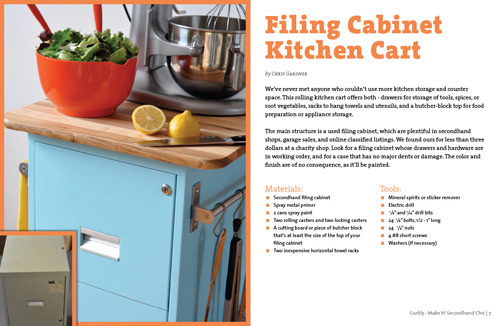 The contest will end on Sunday, April 25th, at 11:59p EST. We'll announce the winners on Monday morning.
Good luck! I hope you win!