Wood Stain 101: The Seven Types Of Stain
So you finish building that bookcase or coffee table and you're ready to for the final step: applying a finishing coat to the wood's surface. There are two main types of finishes: Surface and Penetrating. The finishing that you use depends on several different factors. Let me help break it down for you.
Surface finishes are used to protect a surface. These liquids form a hard coating that acts as a barrier, protecting your project from anything it may encounter, such as UV light, water, heat, scratching, denting, etc. Common surface finishes include lacquers, shellacs, polyurethane, and varnishes.
Penetrating finishes infiltrate the fibers and pores of the wood to obtain a decorative finish. These finishes are usually low in sheen, while surface finishes tend to have the opposite effect. Standard penetrating finishes include oils, stains, and waxes.
The Seven Types Of Stain
Now that you know the difference between surface and penetrating finishes, let's dive into the Seven Types Of Stain. There are all sorts of dyes and pre-mixed blends for every wood project you could imagine. When choosing a finishing product, it is essential to note that each product has different preparation and application requirements—reading the label of a product before purchasing it is important, especially because this stuff isn't cheap! Shopping for stain is similar to shopping for wall paint. You need to make sure that you're picking the right stain mixture for your project for the longest-lasting results.
Oil-based
Oil-based wood stain is the most commonly used finish. Most people opt for it because of its durability and power of penetration. Oil stains are typically a blend of varnish, linseed oil, and petroleum distillate. Petroleum distillate is a solvent produced from crude oil and is used to help thin out the stain. Depending on the product you choose, it may even contain a bonding agent such as resins. These stains take two to three hours to dry. I highly recommend waiting out the full three hours to achieve pristine results on your surface.
Water-based
It's pretty straightforward, but water-based stains contain water instead of oils. We choose water-based stains when we want to make the wood grain "pop." These stains do not penetrate as deeply as oil-based stains, helping increase the visibility of the grain. Oil stains, especially when darker in color, can seep in and overtake the grains' vibrancy or hide them completely.
Water-based stains are better for the environment but are trickier to use. Therefore, if you want to work with water-based coverings, you need to move quickly! Make sure you read the label before applying these products. They require specific surface preparation.
Gel
This pudding-like product is extremely versatile. Gel stain gets the job done on wooden, metal, and even painted surfaces. The penetrating abilities included in these products are lower due to viscosity levels.
Much like paint, gel staining products are thicker and apply more evenly to a surface. It's an excellent option for coating furniture as it adds durability to the surface. DIYers love this stuff due to its crisp coating while unveiling the wood's unique characteristics.
My go-to gel stain is by MinWax. I've used this product on both exterior and interior surfaces and it has provided incredible long lasting results.
Lacquer
This surface finish is most commonly used as a transparent coating that provides durable protection. What most people don't know is that it comes in several colorful tints. Lacquers usually provide a glossy opaque finish and adhere to all sorts of surfaces.
A common occurrence with lacquers is that they dry with a yellow tint. Yellowing can ruin your project's finish, especially if you apply to raw wood and want to preserve the woods' natural color. I highly recommend that you try Watches Crystal Clear Lacquer if you're looking for a promising non-yellowing application. This stuff dries in 30 minutes and does not require sanding between coats.
Water-Soluble Dye
This non-mixed staining product is ready for you to whip up. Just mix it into the water, and voila! Mixing your own stain can be extremely rewarding not only for the appearance but for your wallet.
Most store-bought stains contain binders and require several coatings to be performed to obtain the desired coloring. DIY water-soluble stains penetrate deeper than store-bought mixes and provide rich and vibrant finishes that still allow the woods natural charm to shine through,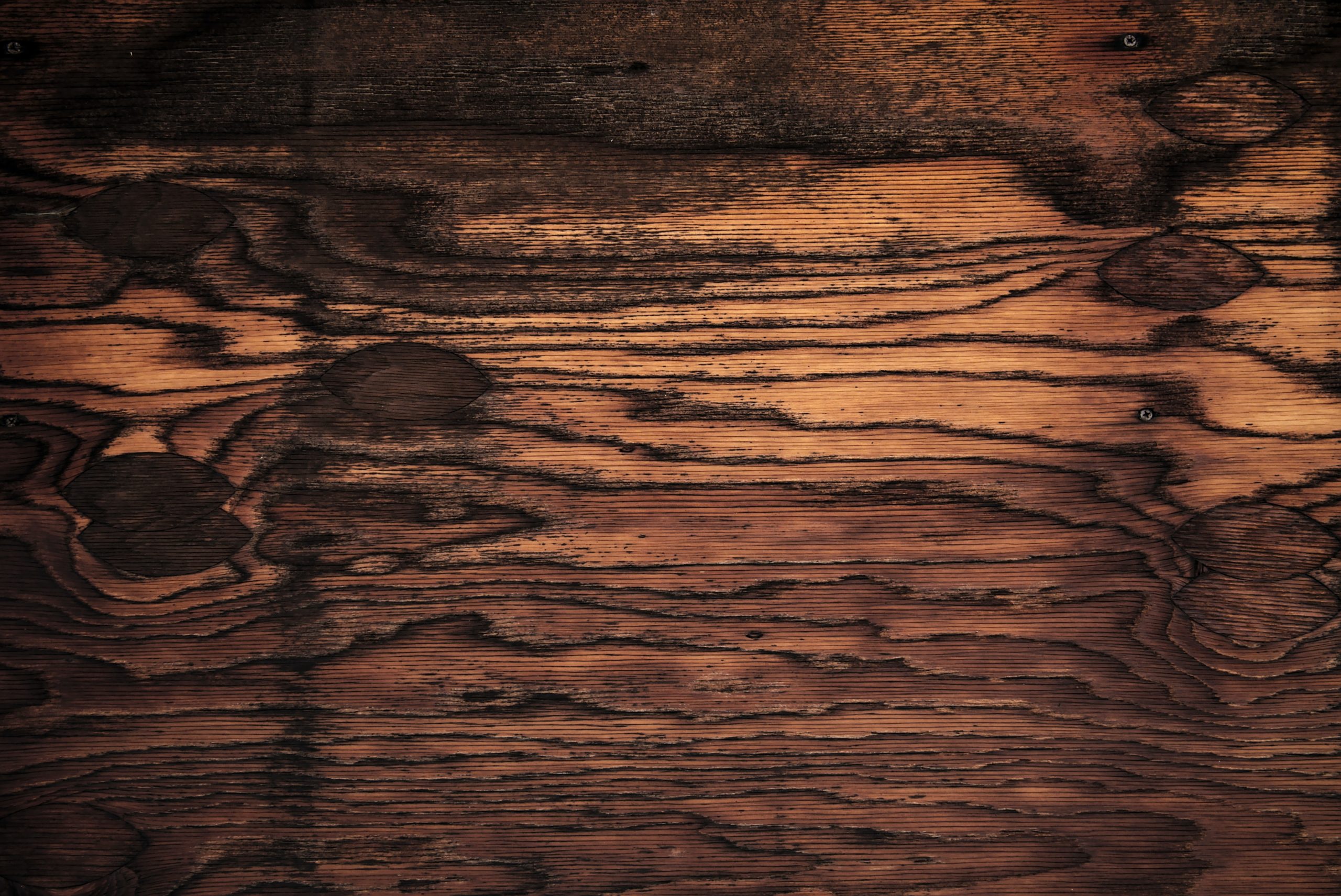 Metal-Complex (Metalized) Dye
These dyes are found in both liquid and concentrated forms. They are commonly mixed into lacquer thinners, alcohol, or water, depending on the results you're aiming for. Metalized dyes dry very fast. It is suggested to spray these finishes on to the surface to promise an even application. You can add a sealer (lacquer) to the wood before applying to extend the dry time. However, it will also extend the application process. These dyes are most appreciated for their permanence and brilliance of color.
Varnish
Finally, varnish wood stains are another popular transparent finish used to elevate a wood's natural finish. It is one of the most durable finishings. It contains a high ratio of solids compared to other topcoats. The varnish binding ingredients are flexible, making varnish a superior choice for outdoor projects such as decks and exterior furniture. Many people coat their canoe and paddles with varnish. While it does a great job holding up to UV light and water, it is not permanent and will peel over time. Be prepared for some touch-ups.
Now that you have a better understanding of the seven types of stains, you can take your ManMade wood projects to the next level with ease.