Seriously, This is the Best Travel Coffee Mug You Can Buy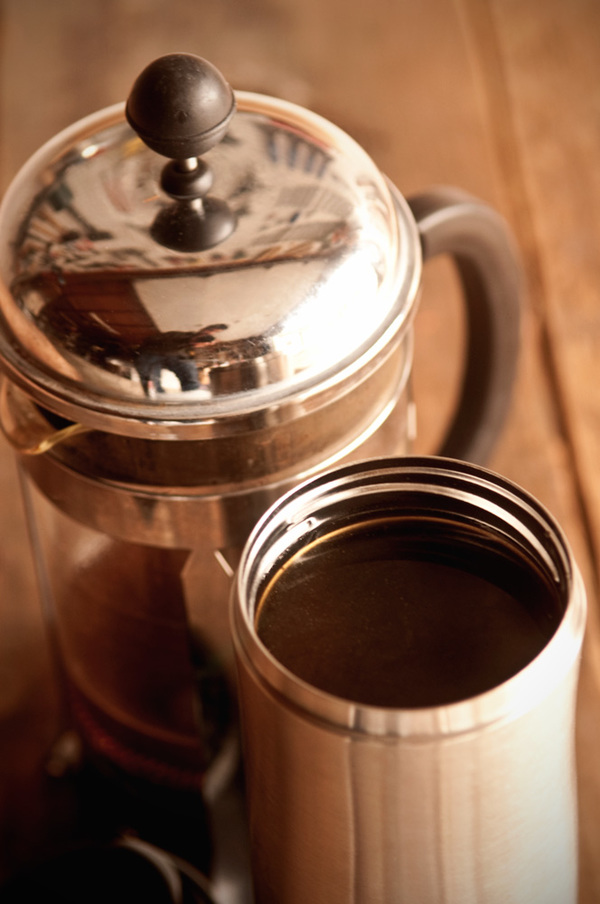 We wanted find the best travel coffee mug out there. Why? Because a travel mug is a simple device. So simple, that it's so notable when so many models get things wrong. And then you use the perfect one, and you realize all the care and design that goes into the things we use everyday, and it's amazing.
There's a travel coffee or tea mug that keeps your drink warm for hours, you can throw in a bag and never worry about it spilling, and provides a safe and pleasant drinking surface from which to sip. And it costs $20. And that mug is the Contigo Autoseal Stainless Steel Travel Mug with Easy Clean Lid. It's the best travel coffee mug you can get.
Look, we didn't know it was possible to get that excited about a coffee cup, either. But think about it: this is something you use every day. Something that gets taken with you everywhere you go before 10 am, something that gets all rubbed up against your face dozen times a day. So, it's important to get the right one, and buddy, this is the right one.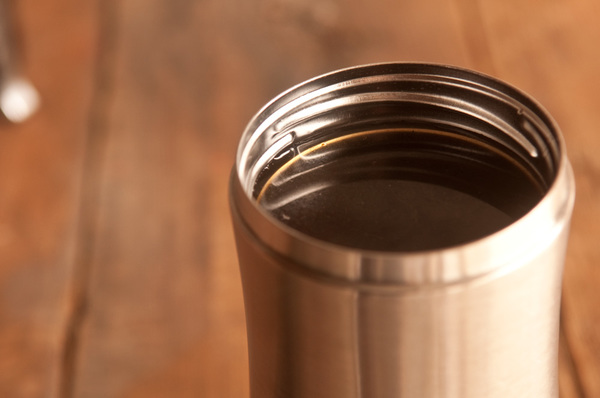 Why's it so great? Namely, cause it works, every time. There's a double-wall vacuum-insulated stainless steel tumbler that keeps your drinks HOT. I like to sip slowly on my coffee all morning; I'm not as interested in the quick caffeine boost as I am in extending the pleasure of hot coffee as long as possible. I often won't finish an almost full mug for about two hours, and its still hot at the last sip. A piping 195° F, the same temp at which I brewed it? No. But warmer than a standard ceramic mug would be after a mere five minutes.
And this is important, because it allows me to measure how much I'm drinking. I don't have to keep topping it off and warming it up, only to find myself jittery and grinding my teeth because I was tired of cold coffee. With this, I measure what I want, I drink it at my pace, and I know exactly how much coffee I've had, and I've enjoyed it the whole way through.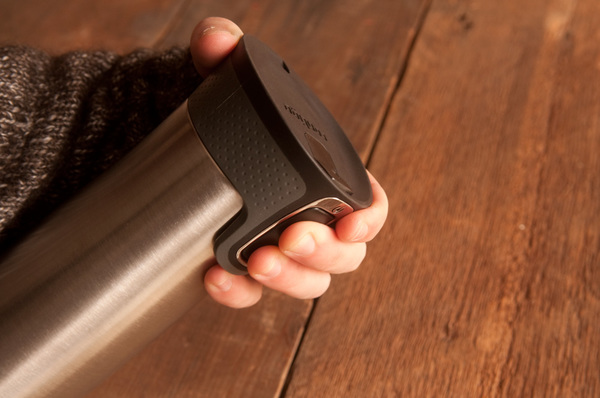 Okay, so most travel mugs are double-walled and insulated. What makes the Contigo better than the others? The lid, my friend. The lid. This thing has been designed to the hilt. It's on its 7th or 8th version, and they finally nailed it. (I've been a Contigo fan since 2.0). The Autoseal refers to the default closed position, which, if screwed on properly, will not let any liquid out. You open the seal with a super ergonomic button on the far side of the lip. You can lock the lid to prevent the button from being pressed in a bag or by strangers on the train.
All this contraptioning means there's a bit going on under the hood, but the lid features a flip-up tab that exposes the goods for easy cleaning. Rinse, reseat, and done.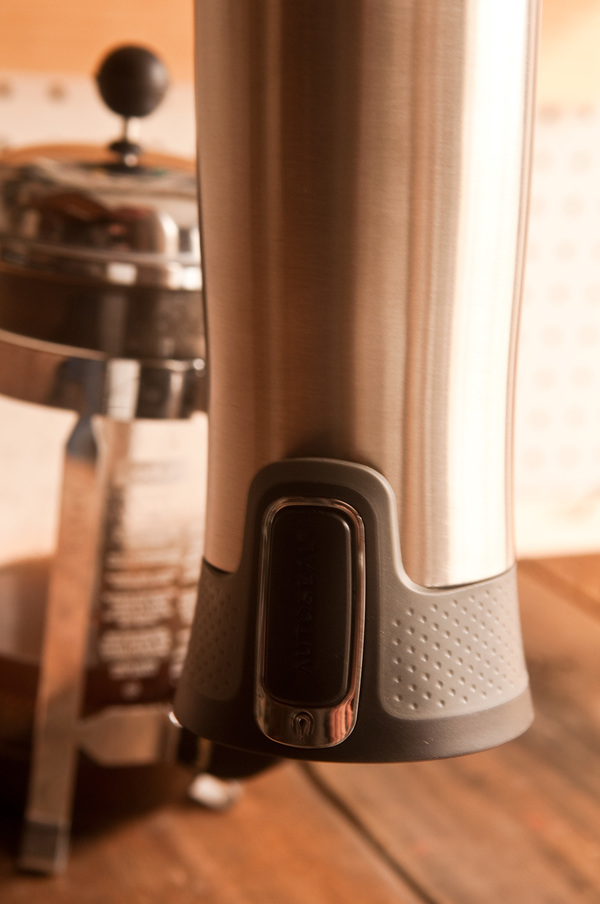 The seal really does work 100%, and with the locking mechanism, I have no concerns about placing it next to expensive devices in a shoulder bag or briefcase.
I've now own four generations of Contigo mugs in the last seven years. Each one is better than the last, and they finally figured out how to make them fit in your car's cup holder. They cost ~$20 each, and I figure I use them 300 days a year for about 20-24 months. That's a lot of hot coffee, a lot of paper cups not thrown away, and a lot of money saved cause I make my coffee at home and take it where I need to go.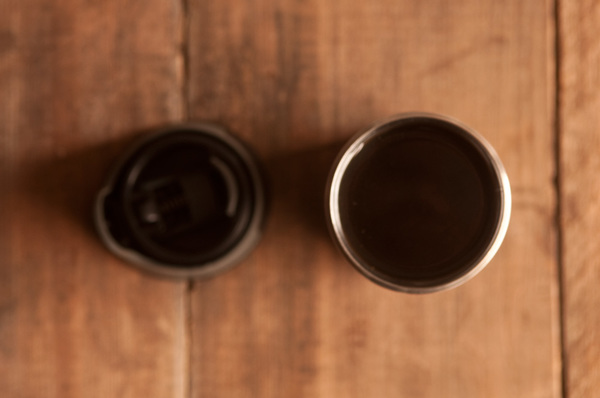 One tip: do be careful when opening the seal after it's been closed for a bit. As the temperature changes, the pressure builds up inside, and it can spray a few drops of hot liquid. Just open away from your face, and you'll be fine. Once you learn it, the rhythm is very natural.
You can't do better for $20. Every one you know wants one of these. Enjoy your hot, truly spill-proof beverages.
ManMade Recommended:
Contigo Autoseal West Loop Stainless Steel Travel Mug with Easy Clean Lid, 16-Ounce or 20-Ounce