Barbots 2010! Cocktail Making Robots for the Classy Geek
ManMade reader Stephen sent in this heads-up on an awesome sound festival that happened last week: BarBot 2010, a cocktail party served by RoboBartenders. Imagine the soundtrack – a little 8-bit bossa nova? Some Switched-On Esquivel! or Moog-y Martin Denny?
"BarBot is a celebration of cocktail culture and man-machine interface. Get a drink from an actual robot. Chat up a snarky electronic bartender. Listen to some graceful tunes being played by robotic music makers. And, after downing your sixth martini, you can finally admit that it's the geeks who shall inherit the earth."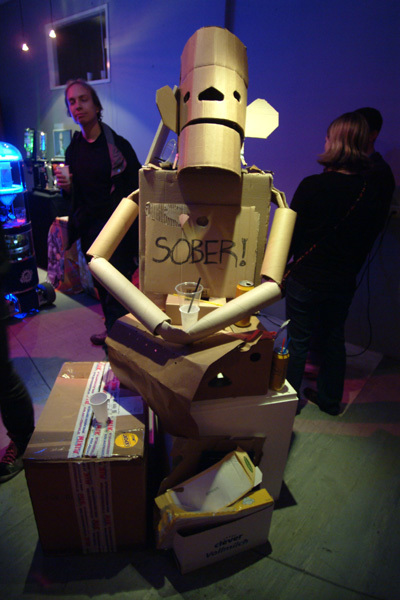 It seems like the original cocktail making robot fest is Roboexotica in Germany, where the robots above and below – Hobot and Bar2D2- were featured.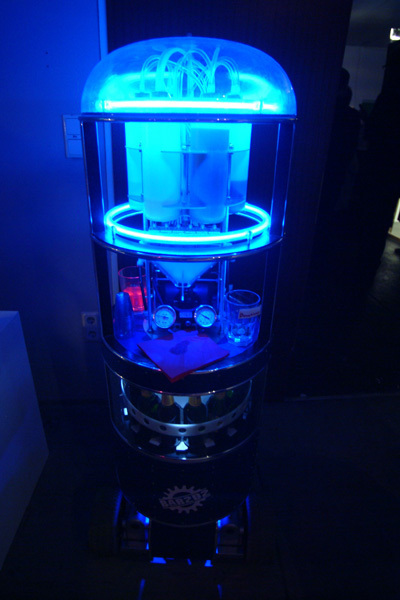 Read more about the U.S. event, part of the Robogames event, here. Thanks, Stephen.