How To: Water Bottle Pocket
I'm still on the search for the perfect day-to-day bag. I admit, I ask alot: I need something that carries and protect my computer and my DSLR, as well as fits my collection of things I use daily – books, paperwork, notebook, cables, glasses/contacts, multitool, etc, etc – that's carriable when I walk, bike, or ride my scooter.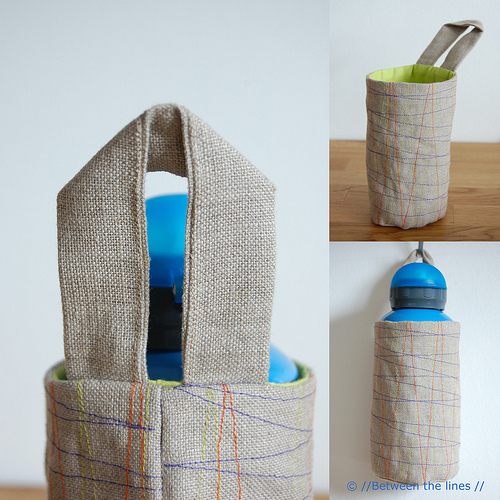 And I think I've found the almost perfect option – with the almost hinging on the lack of external pocket to carry my water bottle or a drink. But, this quick and easy hanging bottle carrier from Between the Lines seems like a great solution. Created from a few fabric scraps and a t-shirt for batting, it can be whipped up in an hour, and keep your 64oz a day within reach.