ManMade Recommended: I Think I Just Found My New Favorite Spring Jacket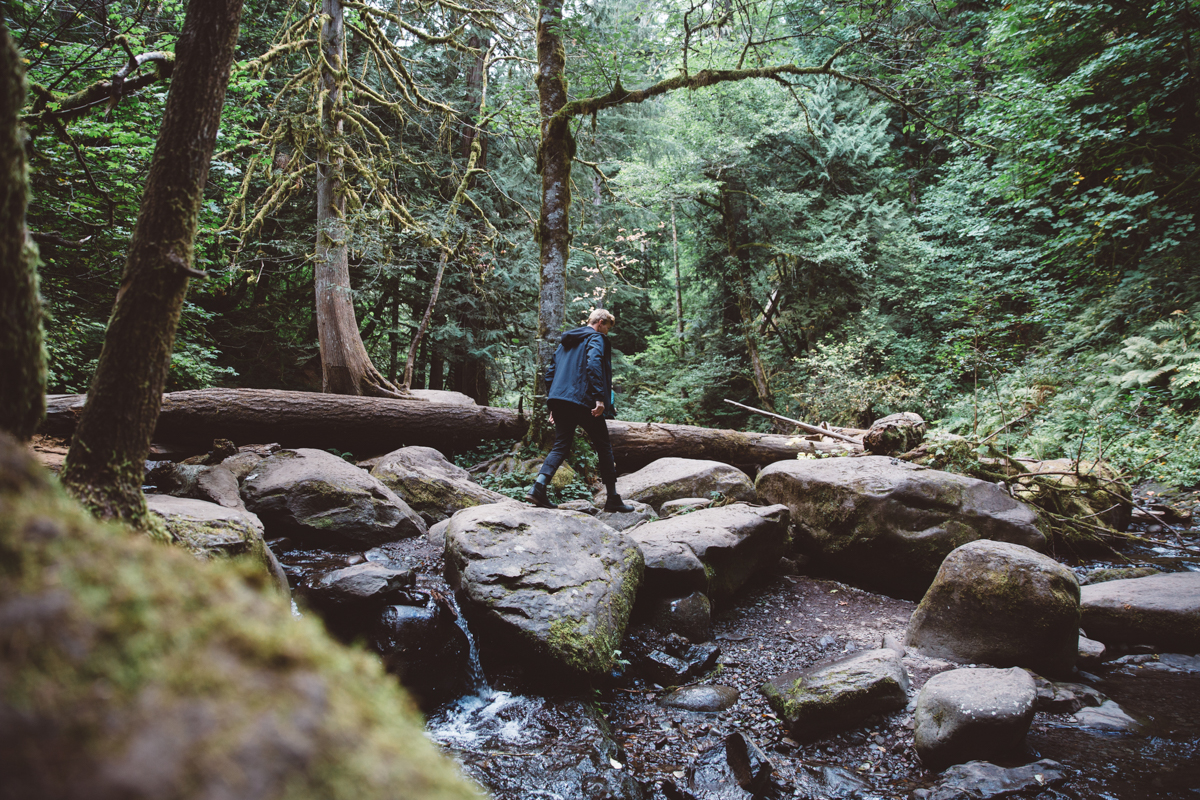 Some days, I wish I just had to wear a suit to work. I probably don't actually mean that, and I'm sure you true 9-5ers would laugh at the possibility of giving up working in sweatpants for wingtips. A hardhat and steel-toed boots would work just as well. See, I'm interested in the ease of it. "Oh, I'm at work. Here's my work uniform." Instead, on any given day, I could be several different diverse work environments, both indoors and out, wet and dry spaces, with temperature fluctuations of upwards to thirty-five or forty degrees. 30° F when I leave in the morning, and 65° by 3pm.
And when I leave for the day, whether in my own vehicle, my bicycle, or on public transit, I need to be dressed for any and every of those occasions. Because in the Pacific Northwest, especially in the springtime, I will experience all of them.
While this all sounds like a complicated setup for a gear review, it's also all 100% true. I have been looking for the perfect three season jacket for the last four years. Coming from an outdoors background, I've always taken the three-layer approach: your base (in this case, normal street clothes), an insulating layer for warmth, and a outer shell to protect you from wind and precipitation. This system works, but… you always have to have two jackets on you.
Enter the new Overland jacket from Tekkima. It seeks to be designed…exactly for people like me who need one layer to cover all the variety the day can bring.
Here's what they have to say:
It's difficult to pick the right outerwear when the weather is unpredictable. It might be crisp and cold in the morning and then warm in the afternoon. The perfect jacket choice for those uncertain days just got a lot easier with the insulated, waterproof Overland jacket from Tekkima. At home on the city streets or wooded trails, the Overland Jacket has a waterproof shell with a lightweight insulation. It features two exterior pockets and two interior pockets that are perfect for stashing tech. With an adjustable stowaway hood, you're ready for whatever the weather throws at you.
Essentially, the jacket is a featherlight waterproof shell with a medium insulating layer. This means it keeps you dry while adding a some legit warmth. It's not high-tech Gore-Tex or Event fabric, but that's best saved for hard shells. Instead, it's a reasonable DWR outer layer that will easily keep you warm down to freezing temps or so, and coupled with a sweater or other warm base layer, could easily become you're go-to jacket for fall and spring, and, depending on your climate, a good chunk of winter as well.
So… Does It Work?
To put it to the test, I wore the jacket outside on a drizzly March day in Oregon.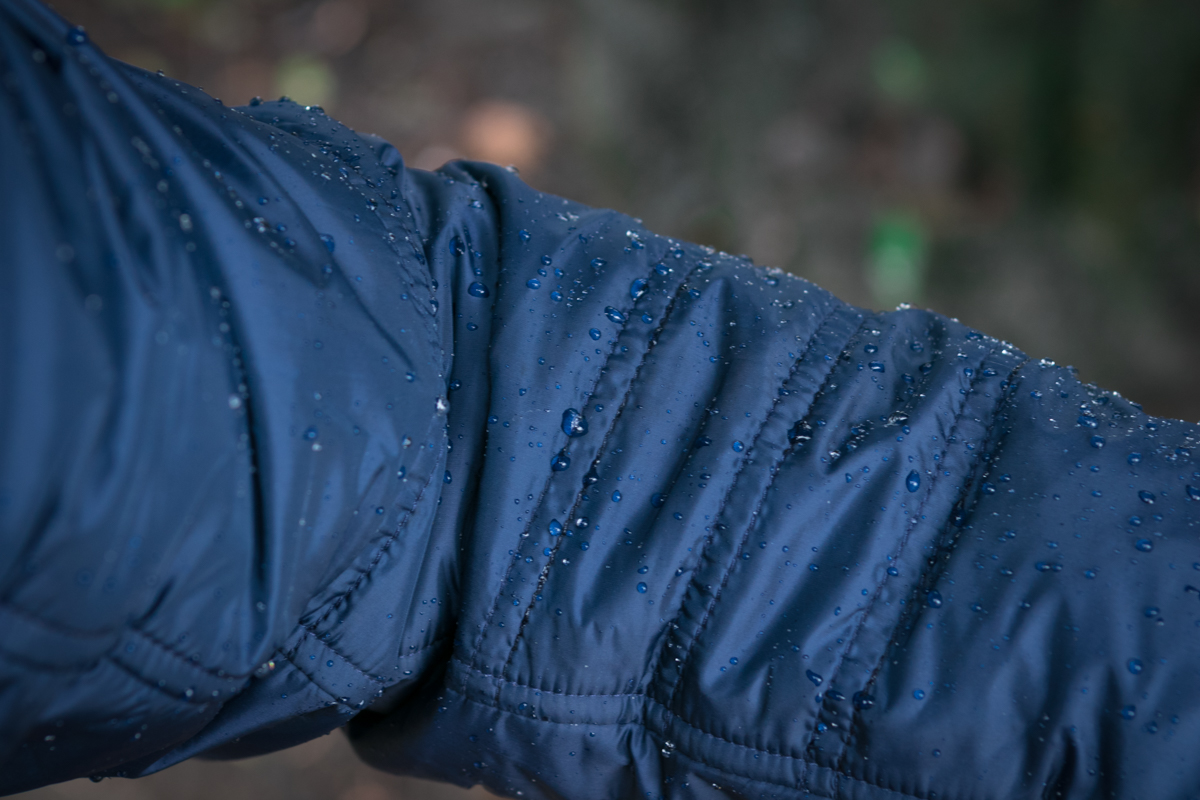 I walked around one of our local urban forests, allowing the trees, etc, to drip on me to check the moisture repellence. This is my sleeve about twenty minutes into my hike.
Assessment: It works. Very well. It's not going to keep you 100% dry in a downpour, but neither will my $400 technical mountaineering shell. But for moving around outdoors, waiting for the train, or a day of errands downtown, the water resistance is more than adequate. The jacket will get wet, but you won't. Just make sure you let it dry overnight, and don't stuff it in a closet.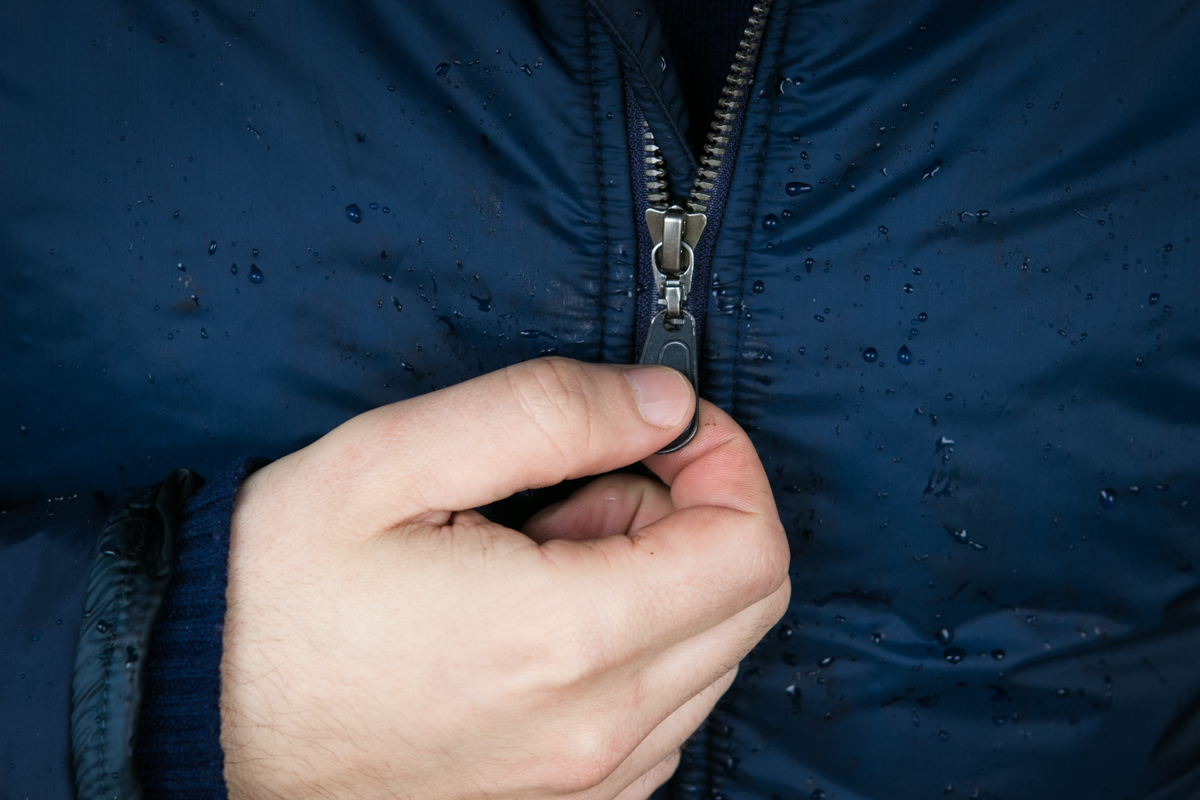 The warmth level, for me, is perfect. I don't need this coat to help me brave a blizzard. I need it to work as a extra layer for running around. It actually feels pretty breathable, as well. I often have to take my coat off in the car when the heat is on, but with this guy, I often forget I'm wearing it.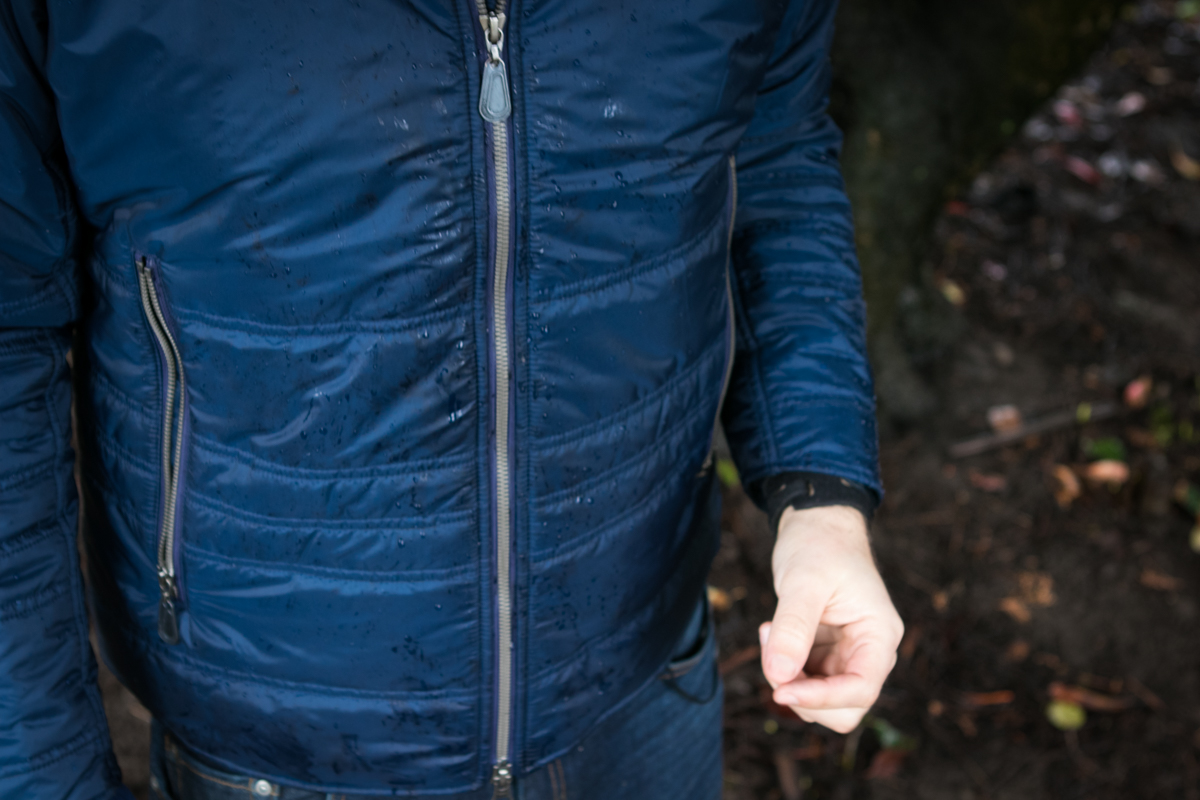 The look and styling are quite modern. It's a slim fit, for sure. In fact, while I like the cut overall, this is the one drawback of the Overland. I am, in nearly every other situation, a perfect "Medium": 40″R chest, 165 lbs, and 6' tall, on the dot. With the Overland in the Medium size, the chest and the shoulders fit fine, but the sleeves stopped a good 2 1/2″ inches above my wrist. I am not particularly tall or long armed, but the proportions of the jacket deemed a Large necessary for me. Practically, this is a-okay, though it does add some bulk and takes away from the slim cut of the design.
Do we recommend it?
Absolutely. Full disclosure: Tekkima sent me this jacket, and I will be keeping it. But, if I stumbled across this piece in a local outdoor store, I would have gladly paid the asking price. It's currently listed at $100, and comes in two colors: Amazon Green and Insignia Navy.
Basically, this is the jacket I've been looking for for years, and I feel pretty lucky that Tekkima reached out and helped me find it. It's a solid option for daily wear, and has a clean, straightforward look that will match all sorts of looks.
At $100, it's hard to beat.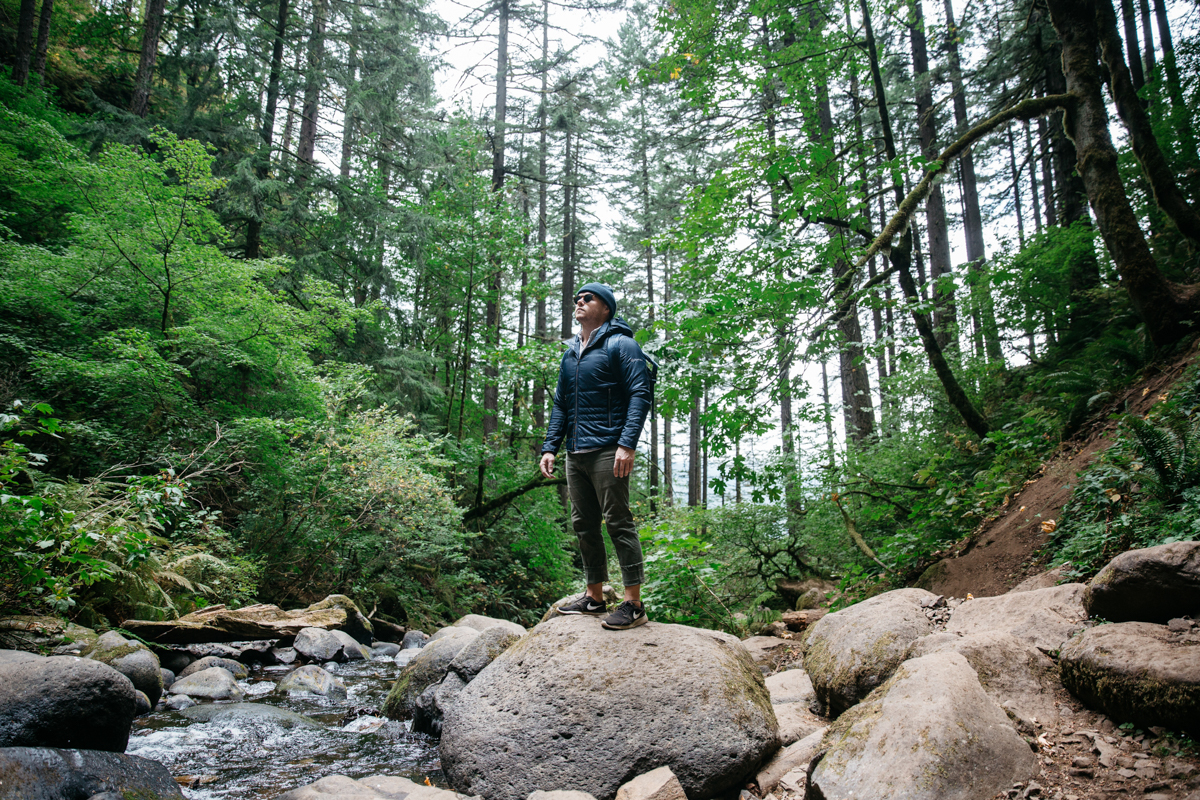 Thanks for Tekkima for donating this item for review. This is a non-sponsored post. All opinions mine.