That Time When I Found My Grandfather's Letters from WWII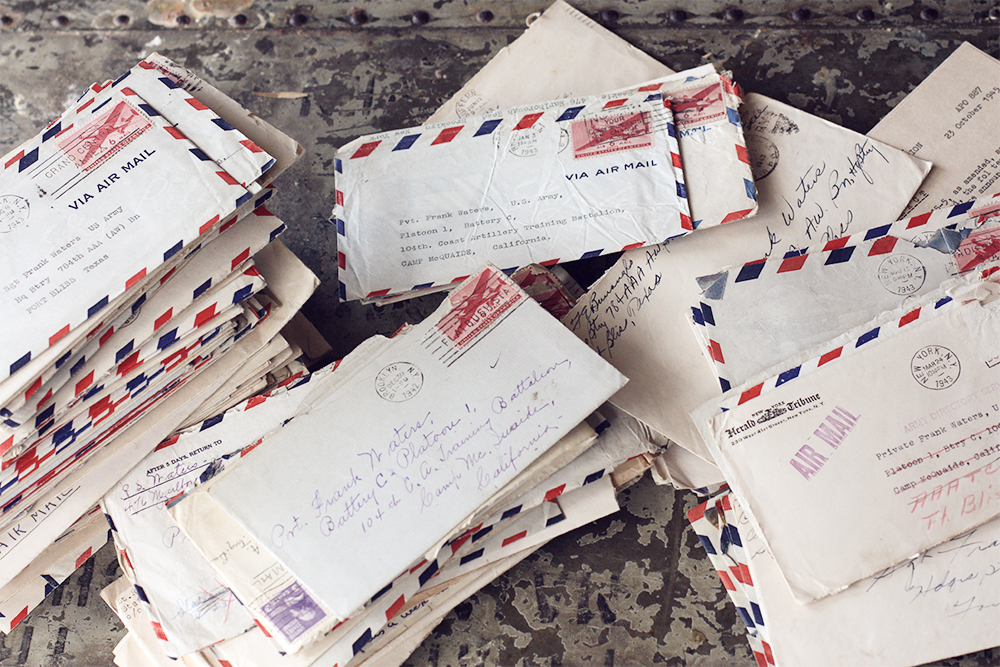 "… my landlady, by the way, doesn't like the Germans because when some playful Nazi pilots lived in her house some months ago, they threw a hand grenade into her chicken coop, and they had to eat the winter's supply of chickens all at once."
This is one of my favorite lines from our family's treasure: my grandfather's back-and-forth correspondence letters during World War II. Frank T. Waters was an editor of the military newspaper, Stars and Stripes. At several instances during the war, he sent correspondence back home to his mother, family, and friends sharing daily life overseas and fighting the biggest war of the 20th century.
Going through these letters is a truly amazing glimpse of a soldier's life during war-time Europe in the 40s. I counted 207 letters, official correspondence, orders, postcards, etc, so far. Reading these, I discover my grandfather was smart, curious, and pretty funny. Here are some of my favorite bits:
In a letter to his mother dated Feb 12, 1945 "Somewhere in Belgium", he describes a village American forces had just taken over:
"The chief industry of this village is producing babies. There are only 2,500 people here, but last week 26 babies were born. One woman of 42 has 24 children, and women who only have a dozen or so are disgraces to the family."
Writing to his mother again from Belgium, describes what it was like entering a newly liberated town; Oct 20, 1944:
"When I tried to pay for a couple of pears, the storekeeper said I had paid for it already 'in my blood!' Since the only blood I have seen is from a scratch on my thumb last July, he was exaggerating a little, but the sentiment was appreciated."
July 25, 1945 from Nürnberg, Germany:
"A captain took me into a vault underneath the castle and showed me millions of dollars in art works, paintings, statues and so forth that were hidden there. Several seed pearls came loose from Charlemagne's underwear, and I swiped them."
Perhaps the most curious of these is this one, written on official Nazi letterhead to write home to mom.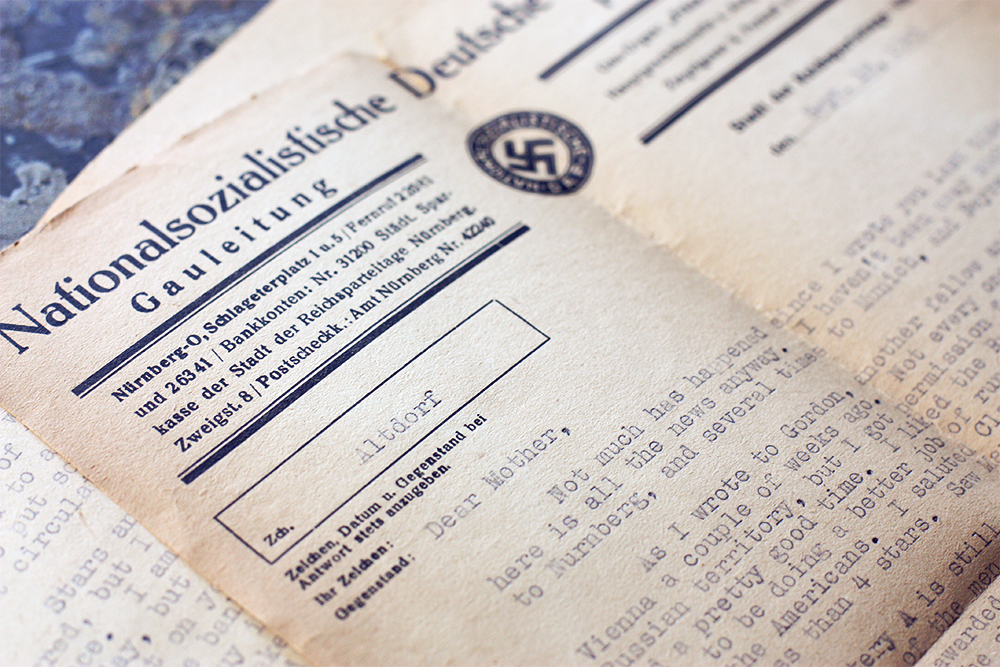 One last word from Cpl. Frank Waters describing a photo he included to his mother:
"Enclosed is a picture taken on the way up from France in November. I was NOT on the Russian front. That's a dog in my arms and an abandoned lady's muff on my head. (The muff was abandoned, not the lady!), The character in the background is a soldier named 'Strawberry' and is not to be confused with Oliver Hardy.

-FW"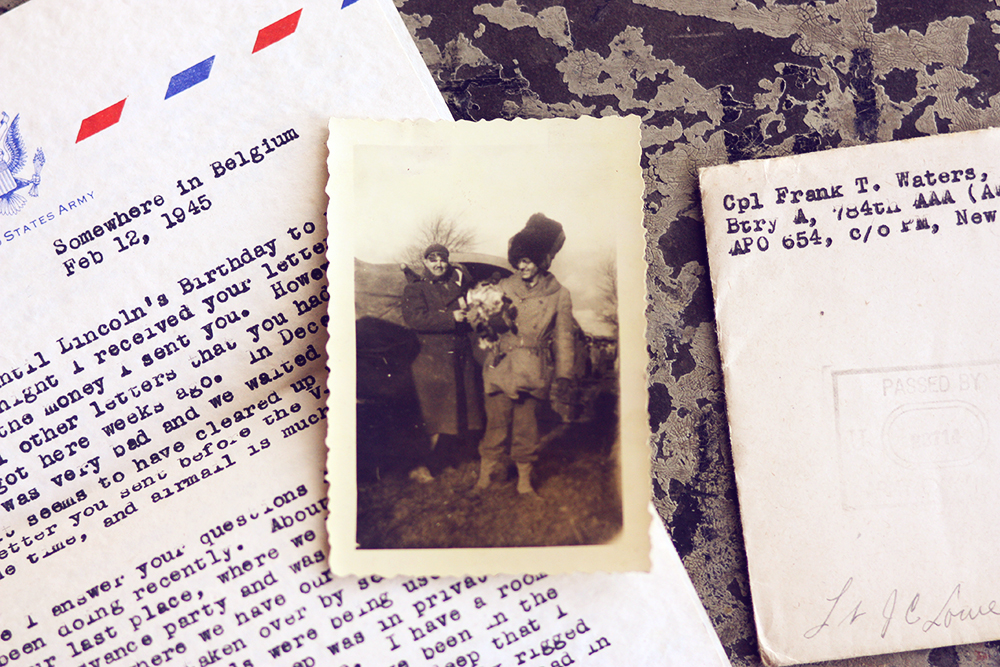 I don't look at these that regularly, but when I do, I'm always touched by the humor. I get his jokes, even though they're seventy-five years old. It connects me to my family, but also to our cultural lineage. The language isn't decorous or epic…it sounds like a regular guy. These letter are, in most respects, so ordinary… a simple back-and-forth, like an email, or a text message. But that's what makes them so interesting. My grandfather was a member of the fabled "greatest generation," and an accomplished military hero, but mostly, he just wanted to check in with his mom.
Do you have any old letters from your family's history? What are the greatest stories you've heard from family that served in combat? What unique souvenirs has your family brought back?